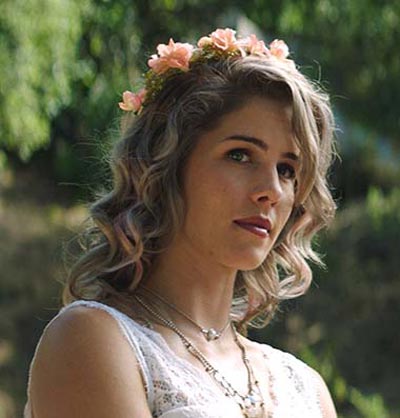 Michael Gallagher's terrific feature Funny Story Premiere's at the Fall 2018 New Jersey Film Festival this Friday, September 14!
Here is an interview I did with Michael:
Nigrin:  Your feature film Funny Story is a tragic-comedy about the ties that bind us and life's messiness. After years of being a neglectful father, a womanizing TV star decides to crash his estranged daughter's vacation.  Please tell us more about your film and what motivated you to make it?
Gallagher:I wanted to make a film about forgiveness. Can we forgive someone who has truly wronged us? Or is their wrong doing just a matter of our myopic perspective? I also wanted to make a film that would resonate with people who have lived some life. So much of our media is aimed at teens and children— I wanted to tell a grown-up story about people who behave in childish ways.
---
The article continues after this ad
---
---
Nigrin:  Your film has a wonderful cast including Matthew Glave, Emily Bett Rickards and Jana Winternitz. Their chemistry is right on the mark. How were you able to get these terrific actors to star in your film? 
Gallagher: Thank you! As a director, I got extremely lucky with this bunch. Matthew Glave is one of my favorite actors because he is so versatile and can say a lot by showing just a flicker of an expression. I sent him the script, he sparked to Walter and we brought him on right away. We met Emily Bett on a short film we produced and she couldn't have been down-to-earth and generous as a performer. Emily has been playing this amazing role on the hit show Arrow for half a decade and she works so incredibly hard on that show, she barely gets time to do other projects that won't conflict. Our shoot just so happened to fit in her schedule. She was ready to sink her teeth into a different kind of role and she really brought so much depth and empathy to Kim. And Jana is just as much of a dream to work with as you would hope. She emulates pure love and is so natural as a performer. I always prefer working with people who I know personally so that we can have a bit of short hand by the time we are on set and be as relaxed as possible, because that is when you get the best work from actors, or anyone really.
Nigrin:  Your film has a few twists and turns in it. Was this by design from the start and what has been the reaction from audiences to your film so far?  
Gallagher: My favorite films are the ones that catch you by surprise and have a feeling that "anything can happen". I think that kind of suspense can help fuel comedic moments— it means the stakes are real and you are right there with the characters, feeling every awkward and uncomfortable moment as a co-conspirator. The reaction to the film has been outstanding. I've seen the film countless times during post-production but I still love watching the first half of the movie and feeling the audience laugh, gasp, clap and even cry. We have had some amazing film festival experiences, winning Best Comedy at Woods Hole and Audience Awards at Sonoma and Vero Beach.
Nigrin:  Being set in the gorgeous forest of Big Sur, Californa really adds to the film's atmosphere. Why did you decide to shoot the film there? 
Gallagher: There is a sort of mystic, ethereal feeling to Big Sur that just screams natural and honest. So when you have characters who are withholding something, and behaving so dishonestly, they really pop out in that kind of environment in a good way. And I wanted to capture the California coast in beautiful anamorphic shots— the kind I hadn't seen since my favorite films of the 60's and 70's like The Graduate. 
Nigrin:  Are there any memorable stories while you made this film or any other info about your film you can pass on to us?
Gallagher: About a month before we started filming, Big Sur had a massive landslide that literally shut down the section of coast we had scripted to film in! Luckily, I have an amazing team who was able to work around mother nature and map out our road trip so we could still get the shots we needed and bypass the road closure! Also, the character of Walter is suppose to be know as a TV star— so we got to actually film an episode of his fictional fantasy series, which is sort of a take on the Kevin Sorbo-era Hercules: The Legendary Journeysor Xena: Warrior Princess. I don't think I've ever laughed as hard as when we got to make up my co-writer, Steve Greene, into a worried alien centaur with a British accent.
Here is a video clip from Funny Story:
---
Funny Story will be preceded by the great short film Whoever Was Using This Bed. Here is more information on this screening: 
 Whoever Was Using This Bed - Andrew Marc Kotatko  (Annandale, NSW, Australia) Starring an internationally acclaimed cast, including Jean-Marc Barr, Radha Mitchell, and Jane Birkin, this taut, psychological drama is based on a short story by Raymond Carver. When a husband and wife are woken in the dead of night by a mysterious phone call, they find themselves drawn into an unsettling examination of their fears and desires. 2018; 25 min. 
Funny Story -Michael Gallagher (Beverly Hills, California) Funny Story is a tragicomedy about the ties that bind us. After years of being a neglectful father, a womanizing TV star decides to crash his estranged daughter's vacation. As it confronts the destructive power of narcissism, Funny Storymoves to celebrate the healing power of forgiveness, and the joy of taking part in karaoke after a round of tequila shots. 2018; 85 min.  Co-sponsored by the Rutgers University Cinema Studies Program!
Friday, September 14, 2018 at 7:00 p.m.


Voorhees Hall #105/Rutgers University


71 Hamilton Street, New Brunswick, New Jersey


$12=General; $10=Students+Seniors; $9=Rutgers Film Co-op Friends


Information: (848) 932-8482; www.njfilmfest.com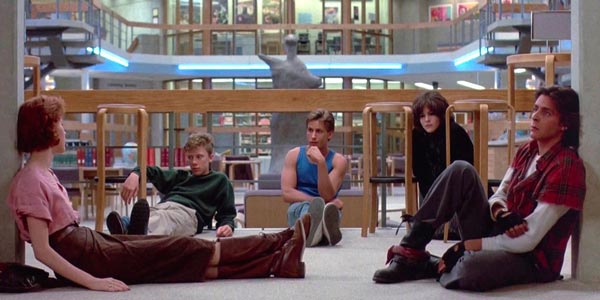 UCPAC Presents Three Classic 80s Films on 35mm Film
 (RAHWAY, NJ) -- A series of three classic films is being presented on 35mm film at Union County Performing Arts Center's Main Stage theater. All viewings cost a $5 admission ticket that includes a 30 minute pre-show on the theater's historic "Biggest Little Wurlitzer" organ and free popcorn along with the film screening. The films include The Breakfast Club (January 25), Pretty Woman (February 15), and The Karate Kid (March 8).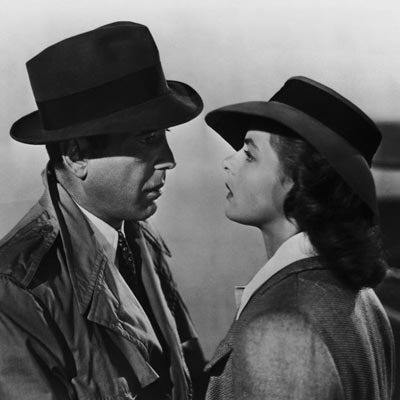 Hopewell Theater Hosts Special Valentine's Screening of "Casablanca" With Supper
(HOPEWELL, NJ) -- Hopewell Theater will host a special "date night" celebration of Valentine's Day with a screening of the classic romance film Casablanca paired with an optional Moroccan supper on Valentine's Day, Thursday, February 14. An undisputed masterpiece and perhaps Hollywood's quintessential statement on love and romance, Casablanca has only improved with age, boasting career-defining performances from Humphrey Bogart and Ingrid Bergman.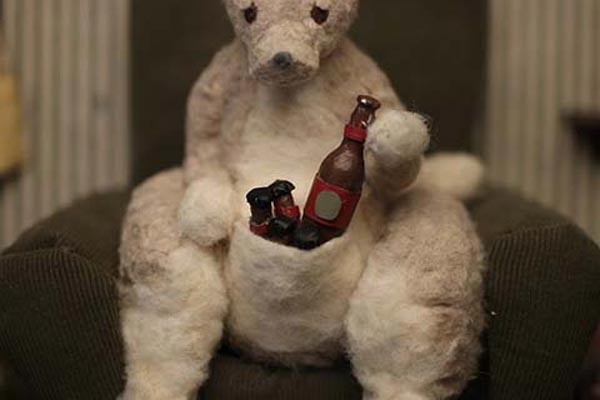 A Look At New Jersey Film Festival Spring 2019
(NEW BRUNSWICK, NJ) -- The Rutgers Film Co-op/New Jersey Media Arts Center, in association with the Rutgers University Program In Cinema Studies, presents the New Jersey Film Festival Spring 2019 which marks the festival's 37th Anniversary.  The Festival will take place between January 25 and March 1, 2019. Showcasing new international films, American independent features, experimental and short subjects, classic revivals, and cutting-edge documentaries, the New Jersey Film Festival Spring 2019 will feature over 35 film screenings.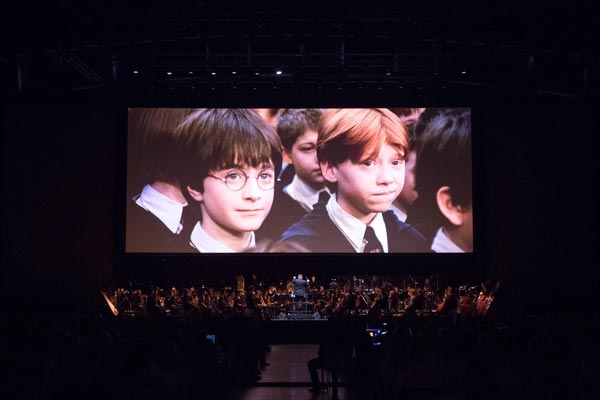 NJPAC Presents Harry Potter and the Order of the Phoenix Live in Concert With The NJSO
(NEWARK, NJ) -- The Harry Potter Film Concert Series returns to New Jersey Performing Arts Center (NJPAC) with Harry Potter and the Order of the Phoenix Live in Concert, on Saturday, June 1, 2019 at 2:00pm and 7:30pm. See the New Jersey Symphony Orchestra perform the magical score live while the entire film plays in high-definition on a 40-foot screen.