originally published: 09/03/2018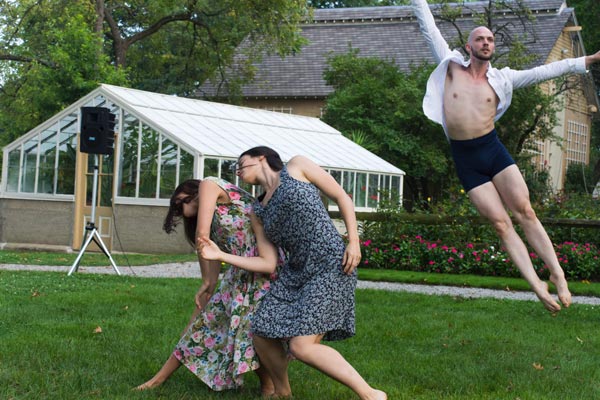 (UNION, NJ) -- Liberty Hall Museum at Kean University has partnered again with Buggé Ballet for a one-of-a-kind event, the Liberty Hall Dance Festival! For the second year in a row, guests will spend an afternoon walking through the beautiful museum grounds, enjoying site-specific professional dance performances inspired by moments in history. Liberty Hall Dance Festival will be held on Saturday, September 29 from 1:00pm to 4:00pm.
"The Liberty Hall Dance Festival allows audience members to see a wide variety of dance styles in a short period of time, all while being outside and enjoying the beautiful museum grounds," said Nicole Buggé, artistic director of Buggé Ballet who is organizing the dance festival.
Fifteen dance companies and choreographers from New Jersey and New York are participating in the Liberty Hall Dance Festival. Additionally, guests can participate in informal movement lessons themed around early modern dance styles and Baroque court dances. Performances will take place at seven different locations spread around the property of Liberty Hall. First floor tours of Liberty Hall Museum will also take place.
"I am excited by new ways of experiencing dance, whether I'm in the role of choreographer, dancer, or audience member. The unique format of this festival provides just that, allowing each dance work to create its own world through the site-specific location and individualized historical contexts. In the performing of my work "Canon", which brings the act of public protesting to the foreground, I look forward to how the work changes in an outdoor setting and how the dancers' strength, chaos, conflict, and ultimate hopeful determination is perceived by all experiencing the work" said Erin Carlisle Norton of Montclair, NJ based The Moving Architects.
The dance festival is the latest innovation from Liberty Hall Museum at Kean University, which, in 2015, was the first museum in New Jersey to use augmented reality in an exhibition and is always looking for new ways to make history come alive for a modern audience.
---
The article continues after this ad
---
---
"Nicole Buggé, artistic director at Buggé Ballet, reached out to us with the idea of blending history and dance together on the museum grounds, and we jumped at the opportunity to bring this unique experience to Liberty Hall. There is nothing like this in the area," said Bill Schroh, director of museum operations.
"It is our absolute pleasure to, once again, support the extraordinary vision of Nicole Buggé who has created an inspiring day of dance at the Liberty Hall Dance Festival. Joining Buggé Ballet and other stellar artists, our goal is to celebrate the astoundingly beautiful and historic grounds of Liberty Hall and to connect Dance to the locale, the earth and, most importantly to one another, " said Carolyn Dorfman, artistic director of Union based Carolyn Dorfman Dance.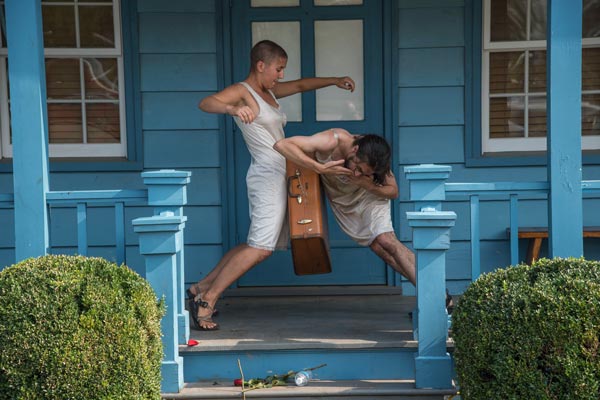 In addition to Buggé Ballet, Carolyn Dorfman Dance and The Moving Architects, dance companies and choreographers performing include Angel Kaba, Armada Dance, Bryce Dance Company, Cranford High School/Emily Donahue, Dance Visions NY, General Mischief Dance Theatre, Heather Harrington/Academy for Performing Arts, The Kennedy Dancers Repertory Company, Luminarium Dance Company, MoustacheCat Dance, Schoen Movement Company and Yamini Kalluri.
Tickets are on sale now and are $20.00 for adults, $15.00 for students/seniors and $12.00 for children ages 3 – 17. Admission includes access to all dance performances, classes and the first floor tour of Liberty Hall Museum. All ticket sale proceeds support both Buggé Ballet and Liberty Hall Museum. The rain date for the Liberty Hall Dance Festival is Sunday, September 30. Reservations are suggested; tickets can be purchased by phone at (908) 527-0400 or by online at www.kean.edu/libertyhall/events.
This arts program is made possible in part by a HEART (History, Education, Arts Reaching Thousands) Grant from the Union County Board of Chosen Freeholders. Liberty Hall Dance Festival is also supported, in part, by Dance Community Grant sponsored by Curtain Call. Thank you to our local business sponsors: Spire Group CPA & Tropicana Diner.
PHOTOS: (TOP) Photo credit: Danielle Buggé, Choreography by Louisa Barta (BOTTOM) Photo credit: AP Johnson - Narratography, BREAKTIME