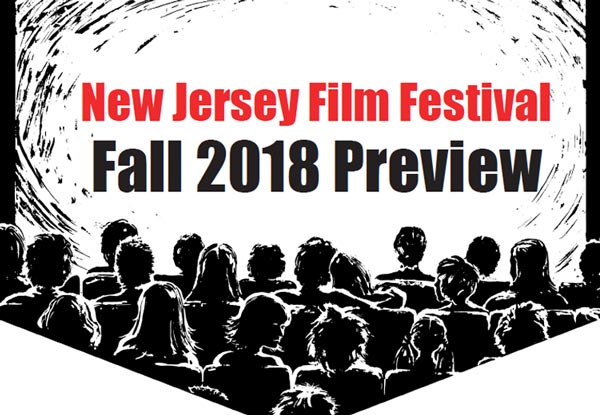 (NEW BRUNSWICK, NJ) -- The New Jersey Film Festival Fall 2018 runs from September 14 to October 26 on the Rutgers University Campus in New Brunswick, NJ. Showcasing new international films, American independent features, animation, experimental and short subjects, and cutting-edge documentaries, the New Jersey Film Festival Fall 2018 will feature over 30 film screenings.
The Festival runs on select Thursday, Friday and Sunday evenings. Many of the films include post screening Q&A sessions with the director, producer, or stars of the film. For the complete schedule visit www.NJFilmFest.com. Here is a look at the screenings for September.
---
Friday, September 14 - Voorhees Hall #105 at 7:00pm
Whoever Was Using This Bed - Andrew Marc Kotatko (Annandale, NSW, Australia) Starring an internationally acclaimed cast, including Jean-Marc Barr, Radha Mitchell, and Jane Birkin, this taut, psychological drama is based on a short story by Raymond Carver. When a husband and wife are woken in the dead of night by a mysterious phone call, they find themselves drawn into an unsettling examination of their fears and desires. 2018; 25 min.
Funny Story - Michael Gallagher (Beverly Hills, CA). A tragicomedy about the ties that bind us. After years of being a neglectful father, a womanizing TV star decides to crash his estranged daughter's vacation. As it confronts the destructive power of narcissism, Funny Story moves to celebrate the healing power of forgiveness, and the joy of taking part in karaoke after a round of tequila shots. 2018; 85 min.
---
Saturday, September 15 - Voorhees Hall #105 at 7:00pm
Soot - Drake Woodall (Brooklyn, NY) In this beautifully eerie short film, a woman waits for the return of her long absent husband. 2018; 14 min.
---
The article continues after this ad
---
---
It's A Mess - Frank Prinzi (New York, NY) Both a modern-day fairytale, and an ode to the solitude of New York City. As it enters the night-worlds inhabited by a homeless man with a troubled past (played by Vincent D'Onofrio), and by two young sisters with a dark secret, it unfolds as a study of the loneliness that comes from knowing that innocence and evil are separated by a fine mist that dissipates after sunset. 2018; 29 min. With a Q+A Session by Director Frank Prinzi
The Luring - Christopher Wells (Brooklyn, NY) In this compelling
psychological thriller, a man tries to recover a lost memory about something that took place on his tenth birthday. 2018; 109 min. With a Q+A Session by Director Christopher Wells and Producer Brian Berg as well as members of the cast and crew. Read our in New Jersey Stage magazine.
---
Sunday, September 16 - Voorhees Hall #105 at 7:00pm
PM - Greg Robbins (Weehawken, NJ) A jogger searching for cheap thrills stumbles upon something more exhilarating. 2018; 4 min.
Piano - Brendan Walsh (Tuckerton, NJ) In this touching short film, a piano technician arrives at a house for a scheduled tuning at a fateful moment. 2018; 5 min.
Broken Lullaby - Bill McGarvey and Stella Rosen (Hoboken, NJ) Musical notes come to life in this charming animated film. 2018; 3 min.
Icons - Ronnie Cramer (Denver, CO) Experience 500 years of world art in five minutes! Made up of 2,500 individual drawings, rendered with a nylon-tip pen, this dazzling animated film also features a musical soundtrack created by the artist-director. 2018; 5 min.
Divert Lea - Michael Obiazi (Brooklyn, NY) A family with special powers is on the verge of being captured by an evil organization. What is the best way to survive--to run? Or to stay and fight? 2018; 9 min. With a Q+A Session by Director Michael Obiazi!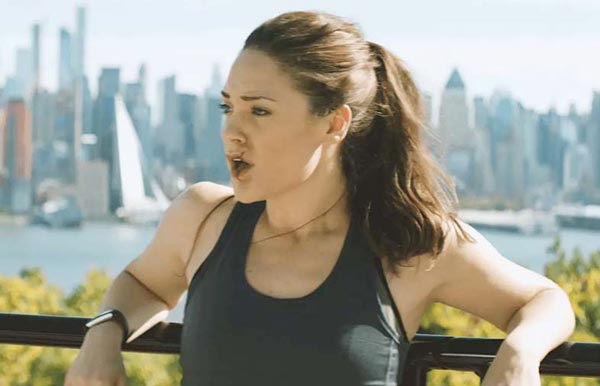 Onikuma - Alessia Cechet (Soquel, CA) Combining live action with stop motion, this short, animated film tells the story of two women who, after wandering in the snow, learn that demons can appear in different forms. 2018; 12 min.
Hi-Five the Cactus - Christopher Allan Thomas (Philadelphia, PA) The inhabitants of a small desert town suffer a devastating drought. Their only hope lies with an old cactus lovingly named Hi-Five. Can Hi-Five's selfless sacrifice keep this dusty town alive? 2018; 12 min.
My Tourette's - Alessandro Molatore (Mexico City, Mexico) This compassionate documentary follows five individuals struggling with the symptoms of Tourette's syndrome: ticks, jerks, and painful, uncontrollable bodily and verbal disruptions. For Isabella, Nick, Alex, Carysa, and Marc, Tourette's has presented a life of isolation and prejudice, depriving them of their dreams and aspirations. Yet, hope is not lost, researchers might have a solution. 2018; 75 min.
---
Thursday, September 20 - Ruth Adams Bldg 1 at 6:00pm
Eadweard Muybridge, Zoopraxographer - Thom Anderson This much-lauded documentary celebrates the work of the photographer and cinema pioneer Eadweard Muybridge. Assisted by filmmaker Morgan Fisher, Andersen re-photographed and then animated more than 3,000 of Muybridge's sequential images, giving new life to the experiments that Muybridge conducted at the end of the nineteenth century.
Andersen's documentary is that rare feat of filmmaking: it works as film criticism, and also as an investigation of cinema's primordial years, when moving pictures, as a new medium of artistic representation, were being invented. 1975; 64 min.
Co-sponsored by the Rutgers University American Studies Department and the Zimmerli Art Museum.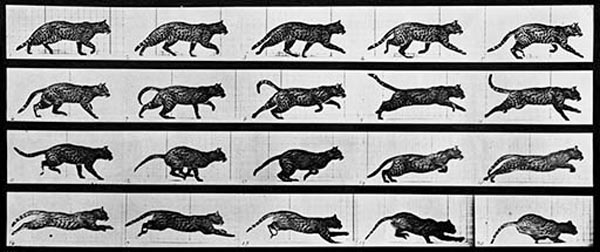 ---
Friday, September 21 - Voorhees Hall #105 at 7:00pm
Sac De Merde - Greg Chwerchak (New York, NY) Based on a true story, this kooky comedy tells the tale of Mazel Mankewicz, an unlucky-in-love yet irrationally optimistic New Yorker who thinks her luck has changed when she spends the night with the man of her dreams. 2018; 13 min.
You Go To My Head - Dimitri de Clercq (Ghent, Belgium) In a desolate stretch of the Sahara desert, a mysterious car accident leaves a young woman lost and alone. When Jake, a reclusive architect, finds her unconscious, he drives her to the nearest doctor, to discover that she's suffering from post-traumatic amnesia. Intoxicated by the woman's beauty, Jake claims to be her husband, and takes her to his remote desert home to recuperate. As she struggles to figure out who she really is, Jake invents an elaborate life they can share. But when shreds of her own past begin to surface, Jake increasingly lives in fear of losing the love of his life. 2018; 116 min. Q&A with Dimitri de Clercq.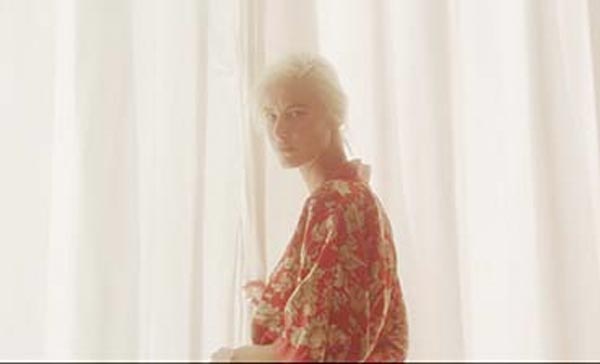 ---
Sunday, September 23 - Voorhees Hall #105 at 7:00pm
Love, Work and Knowledge: The Life and Trials of Wilhelm Reich - Glenn Orkin and Kevin T. Hinchey (New York, NY) Four days before the outbreak of World War ll, Dr. Wilhelm Reich, a prominent Austrian psychiatrist and an outspoken anti-Nazi, arrived in New York to teach at the New School for Social Research. Yet, despite his university position, and his renown, four U.S. government agencies moved to censor Reich's work. His books and research journals were banned by a Federal Court order in the 1950's. Integrating primary materials, scholarly interviews, and eye-witness accounts, Love, Work, and Knowledge: The Life and Trials of Wilhelm Reich, presents a narrative of Reich's life and work, to explore the events that led up to this heinous example of censorship in America. 2018; 100 min. With a Post-Screening Panel Discussion.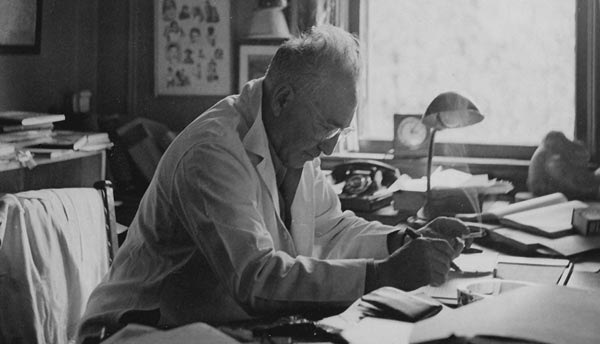 ---
Friday, September 28 - Voorhees Hall #105 at 7:00pm
The Kingdom: How Fungi Made Our World - Annamaria Talas (Newport, NSW, Australia) An incredible story about fungi—organisms that made life on land possible. By studying fungi in the context of evolution and natural history, scientists are making extraordinary, new discoveries about these life-forms. 2018; 53 min.
Rodents Of Unusual Size - Quinn Costello, Chris Metzler & Jeff Springer (San Francisco, CA) Thomas Gonzales, a Louisiana fisherman, doesn't know what will hit him next. After decades of hurricanes and oil spills he faces a new threat: hordes of 20-pound swamp rats. Known as "nutria," these invasive South American rodents breed faster than the roving squads of hunters can control them. In this documentary about nature thrown out of balance, and the impact of climate change, it comes down to man vs. rodent. 2018; 71 min.