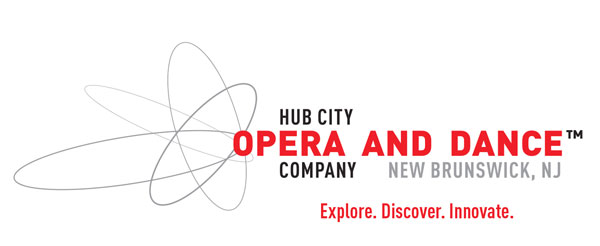 (HIGHLAND PARK, NJ) -- Hub City Opera and Dance Company, Inc., based in Highland Park, NJ, announces Opera: A Celebration!  The performance will take place on Saturday, September 15 at 5:30pm at the Highland Park NJ Municipal Parking Lot (Raritan Avenue between 2nd and 3rd Avenues). The event is free and children are welcome.  In the event of bad weather, there is a rain date of September 22.
The two-hour program will take the audience through how opera began and developed in countries across the globe.  Singers will perform arias and duets.  Numerous exercises involving audience participation will also be included.  The program will also have a multimedia element and dancing.
According to Géza G. Schenk, president of Hub City Opera and Dance, "We are so pleased to be able to offer this light-hearted look at opera that will be entertaining and informative.  This event is what our opera company is all about — contributing to Central Jersey's artistic community and audiences, bringing people together to create and experience unique programs."
Hub City Opera and Dance's event includes performers from all facets of the opera world, from amateurs to college students to professionals. Vice President and Music Director Benjamin Berman said, "We wrote this program to celebrate the diversity of opera and dance. To show how a medium that has been around for over 400 years is still vibrant and alive. That is a wonderful achievement to celebrate.  We are including a portion of the program where kids can also get involved, and be able to perform on stage with us."
Rebecca Hersh, Executive Director, Main Street Highland Park said, "As the organization committed to the vibrancy and vitality of Highland Park's downtown, Main Street Highland Park is delighted that this event is happening in Highland Park's informal 'town square.' Wonderful cultural events like this Hub City Opera performance will surely help increase exposure for our downtown and our local shops and restaurants. We are so grateful to be able to work with the Hub City Opera to help bring this performance to downtown Highland Park!" 
---
The article continues after this ad
---
---
Opera: A Celebration! was made possible via a grant from Park Partners of Highland Park.
Hub City Opera and Dance, Inc. is a 501(c)(3) non-profit organization, based in Highland Park, NJ and formed in 2017, whose mission is to connect the Central Jersey community with important old and new works that educate and entertain. An important part of this community connection is bringing amateur and professional singers, musicians, dance and visual artists together to create performance art that is of a quality never before seen or heard. The company reimagines the relationship between opera and dance in innovative, integrated performances. The company's mission includes enriching the community and bringing music education to the area through outreach programs offered to schools, colleges and civic institutions.