---
New Jersey State Council on the Arts Names Allison Tratner as Executive Director Click here for the story!
---
JCTC FILM Premiers DEKA-LOG, New Series Depicting Contemporary Urban Life
originally published: 08/11/2018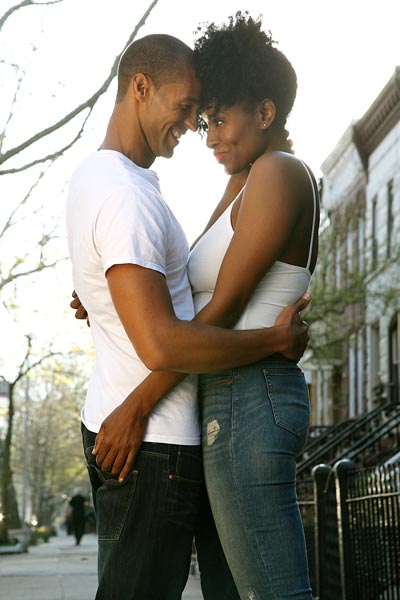 (JERSEY CITY, NJ) -- A new anthology web-series by an up and coming, Jersey City-based filmmaker, premiers at Merseles Studios on August 23rd when Jersey City Theater Center presents DEKA-LOG: a Finding Me story.  Doors are at 6:30pm, screening at 7:00pm.  Admission is $10.
Produced by OmeProTV, the screening will be a first-look at Talks With Myself, the second season  of DEKA-LOG: a Finding Me story. The show will feature the premiere of James and Danielle, and previews of Truthful Silence and Restitution. The screenings will be followed by an audience Q&A with Roger Omeus Jr. director and writer of DEKA-LOG and the series cast.
DEKA-LOG: a Finding Me story is an anthology series featuring true life stories about people of color in contemporary urban America. For previous episodes and other films by Omeus, visit www.omeprotv.com.
The series depicts individuals who are outside the mainstream and whose stories are rarely told on network television or commercial streaming services. Not only is each episode of  DEKA-LOG  a stand-alone, short-film, the series is multi-genre, ranging from romance to true crime and encompassing a range of universal themes, such as empowerment, love, justice, betrayal and self-discovery.
---
The article continues after this ad
---
---
Roger Omeus Jr. is a first-generation Haitian American, born in Brooklyn N.Y. His previous films include Finding Me (2009) and Finding Me:Truth (2011), both produced under his company, OmeProductions LLC and distributed by TLA Releasing. Omeus has also worked on promotional videos for Gardein products and directed/edited an infomercial for Montclair State University.  
In 2009 his production company, OmeProductions LLC, held a successful Food & Clothing Drive for the people of Haiti after the Earthquake. He feels the goals of both his films and humanitarian efforts are the same: to touch the hearts of people in a way that invokes action, or as he says, "To be a force of change in the world through artist creation and development."
To have his new series to premier at Merseles Studios is a dream come true for this Jersey City-based filmmaker. "I am really excited to showcase my new series," says Omeus. "When you are in the midst of production it's easy to feel isolated because you are in the middle of creating something and unaware of how the audience will react or feel about your work. Now it's show time!"
JCTC Films, the film division of JCTC, presents thought-provoking movies of artistic excellence by up-and-coming filmmakers. "What excites us about Roger's films is that he asks questions about the realities of life for people of color," says Olga Levina, Artistic Director, JCTC. "As part of the discussion following the screening, we want to raise awareness about the obstacles filmmakers from minority communities face. JCTC Films presents work by filmmakers whose stories challenge the status quo and create a new and much needed conversation." 
Jersey City Theater Center is located at Merseles Studios, 339 Newark Avenue in Jersey City, New Jersey.


State Theatre Presents Star Wars: The Empire Strikes Back In Concert with NJSO
(NEW BRUNSWICK, NJ) -- State Theatre New Jersey and New Jersey Symphony Orchestra present Star Wars: The Empire Strikes Back in concert with the New Jersey Symphony Orchestra featuring Conductor Constantine Kitsopolous on Saturday January 6, 2019 at 3:00pm. Tickets range from $35-$125. 
---
A Look At New Jersey Film Festival Spring 2019
(NEW BRUNSWICK, NJ) -- The Rutgers Film Co-op/New Jersey Media Arts Center, in association with the Rutgers University Program In Cinema Studies, presents the New Jersey Film Festival Spring 2019 which marks the festival's 37th Anniversary.  The Festival will take place between January 25 and March 1, 2019. Showcasing new international films, American independent features, experimental and short subjects, classic revivals, and cutting-edge documentaries, the New Jersey Film Festival Spring 2019 will feature over 35 film screenings. 
---
NJPAC Presents Harry Potter and the Order of the Phoenix Live in Concert With The NJSO
(NEWARK, NJ) -- The Harry Potter Film Concert Series returns to New Jersey Performing Arts Center (NJPAC) with Harry Potter and the Order of the Phoenix Live in Concert, on Saturday, June 1, 2019 at 2:00pm and 7:30pm. See the New Jersey Symphony Orchestra perform the magical score live while the entire film plays in high-definition on a 40-foot screen.
---
Kean Stage Hosts "White Christmas" Sing-Along
(UNION, NJ) -- Kean Stage hosts a White Christmas Sing-Along on Sunday, December 16 at 3:00pm.  Gather your family and friends for this beloved 1954 holiday film starring Bing Crosby, Danny Kaye, Rosemary Clooney and Vera Ellen. You'll enjoy singing along to Count Your Blessings, Snow, Sisters and, of course, the iconic White Christmas. And don't worry if you don't know the words – the lyrics will be shown on the screen.
---


REVIEW: "Fantastic Beasts: The Crimes of Grindelwald"
For better or worse (worse in this writer's eyes), the success of the Harry Potter franchise is largely responsible for the current Hollywood landscape of endless sequels, prequels and that awful phrase "universe building." The Potter films showed Hollywood that it was a far safer financial model to hook audiences into returning for instalments of an ongoing series rather than taking a punt on the unknown quantity of original properties.
---
REVIEW: "Shoplifters"
Earlier this year, writer/director extraordinaire Hirokazu Kore-eda surprised us with The Third Murder, a legal thriller that made for a stark departure from the sentimental family dramas he's become known for. With his Palme d'Or winning Shoplifters, Kore-eda is back on familiar ground, but this particular family drama shares much in common with The Third Murder. With his thriller, Kore-eda deconstructed the genre, forcing us to question how willingly we place our trust in a storyteller. Similarly, Shoplifters sees Kore-eda lull his audience into a false sense of security, making us develop a warmth and affection towards people who may not warrant such empathy.
---
REVIEW: "First Man"
The image that most defines the 20th century is that of a man standing on the surface of the moon. The man is astronaut Neil Armstrong, but we can't see his face as he's wearing a helmet, the glass of which reflects our collective achievement back at us. When he took a small step, we all took a giant leap with him, and Armstrong instantly became more than a mere man, a symbol. With First Man, director Damien Chazelle takes us inside the famous helmet, stripping away the symbol to tell the story of Armstrong the man.
---
REVIEW: "Halloween"
In 2013, John Carpenter's Halloween received a 35th anniversary blu-ray release. The accompanying booklet credited the following line of dialogue to Jamie Lee Curtis's babysitting heroine Laurie Strode: "Was it the boogeyman?" Of course, that's a misquote. In the scene in question, Laurie admits to herself that "It WAS the boogeyman," to which Donald Pleasence's Doctor Loomis solemnly replies, "As a matter of fact, it was."
---
REVIEW: "Cold War"
Back in 2006, German cinema scored something of a breakout global hit with Florian Henckel von Donnersmarck's The Lives of Others, which followed the travails of a group of disgruntled, pro-western artists in communist era East Germany. At the time I couldn't help viewing the protagonists of Von Donnersmarck's drama as the sort of people who would be just as discontented with their lot if they found themselves living in the capitalist west. The grass is always greener on the other side.
---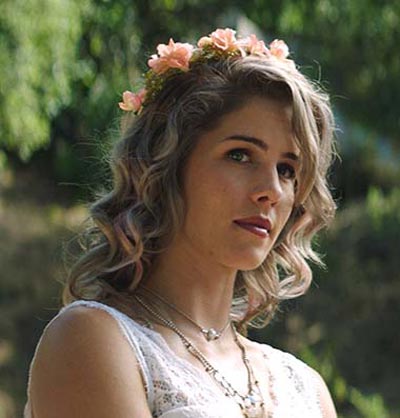 Michael Gallagher's terrific comedy Funny Story Premiere's at the Fall 2018 New Jersey Film Festival this Friday, September 14!
Michael Gallagher's terrific feature Funny Story Premiere's at the Fall 2018 New Jersey Film Festival this Friday, September 14!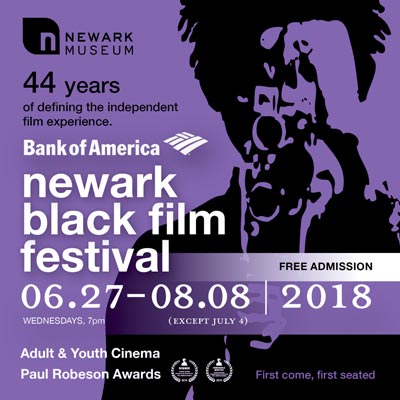 Newark Black Film Festival
​​​​​​​Richard Wesley is a playwright, screenwriter, and professor of Dramatic Writing at the Tisch School of the Arts at New York University, and has been involved with the Newark Black Film Festival for well over three decades. A Newark native, he's currently the Chairperson of the festival's Selection Committee. The NBFF is currently in full swing, with a screening of Cadillac Records tomorrow, and the biennial Paul Robeson Awards for young filmmakers taking place on Wednesday, August 8. This season's program also features the films Selma, I Called Him Morgan, The Art of the Journey, Coco, and Hidden Figures. We recently spoke with Wesley about the history and mission of the Newark Black Film Festival, the role it plays in the lives of young filmmakers, and a chance encounter with Sidney Poitier that launched him into the film industry.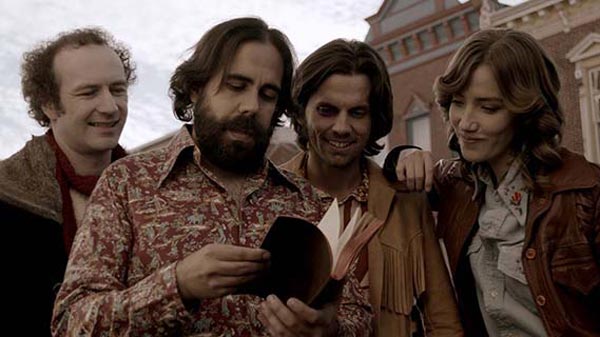 Winners of the 2018 New Jersey International Film Festival Competition Announced!
Winners of the 2018 New Jersey International Film Festival Competition Announced!




The 2018 Lighthouse International Film Festival
​​​​​​​Passes are now on sale for the 10th annual Lighthouse International Film Festival, which takes place on an idyllic barrier island in the Atlantic Ocean: Long Beach Island, aka LBI. – Some film buff trivia: it's where one of the infamous Jersey Shore shark attacks of 1916 happened, which inspired the infamous "Jaws."



Event calendar
Saturday, Dec 15, 2018
---
MUSIC

---
---
---
JOHNNY O

@ Lobby Bar at Hard Rock Hotel and Casino Atlantic City, Atlantic City - 10:00pm
---
WEIRD SCIENCE

@ Hard Rock Cafe at Hard Rock Hotel and Casino Atlantic City, Atlantic City - 10:00pm
---
---
---
---
Holiday POPS!

@ Richardson Auditorium in Alexander Hall, Princeton - 3:00pm and 6:00pm
---
---
---
---
---
---
THEATRE

---
Elf, The Musical

@ Surflight Theatre, Beach Haven - 2:00pm and 7:00pm and 7:30pm
---
---
---
---
Peter Pan

@ Axelrod Performing Arts Center, Deal Park - 7:30pm
---
---
---
---
---
---
---
---
COMEDY

---
Louie Anderson

@ Mainstage @ Union County Performing Arts Center (UCPAC), Rahway - 8:00pm
---
DANCE

---
---
---
FILM

---
---
View all events
---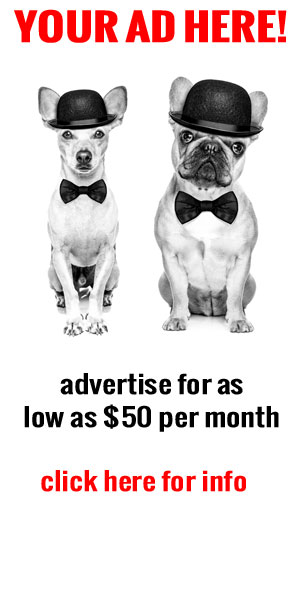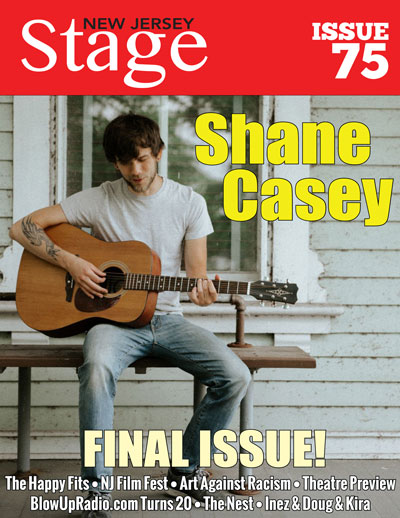 For more on our awards, click here
New Jersey Stage © 2018 by Wine Time Media, LLC | PO Box 140, Spring Lake, NJ 07762 (732) 280-7625 | info@newjerseystage.com

Images used on this site have been sent to us from publicists, artists, and PR firms.
If there is a problem with the rights to any image, please contact us and we will look into the matter.