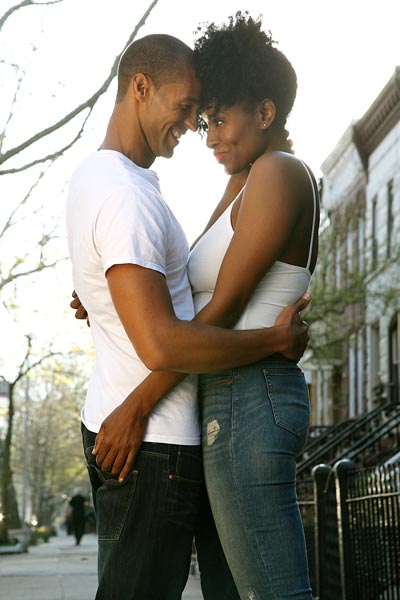 (JERSEY CITY, NJ) -- A new anthology web-series by an up and coming, Jersey City-based filmmaker, premiers at Merseles Studios on August 23rd when Jersey City Theater Center presents DEKA-LOG: a Finding Me story.  Doors are at 6:30pm, screening at 7:00pm.  Admission is $10.
Produced by OmeProTV, the screening will be a first-look at Talks With Myself, the second season  of DEKA-LOG: a Finding Me story. The show will feature the premiere of James and Danielle, and previews of Truthful Silence and Restitution. The screenings will be followed by an audience Q&A with Roger Omeus Jr. director and writer of DEKA-LOG and the series cast.
DEKA-LOG: a Finding Me story is an anthology series featuring true life stories about people of color in contemporary urban America. For previous episodes and other films by Omeus, visit www.omeprotv.com.
The series depicts individuals who are outside the mainstream and whose stories are rarely told on network television or commercial streaming services. Not only is each episode of  DEKA-LOG  a stand-alone, short-film, the series is multi-genre, ranging from romance to true crime and encompassing a range of universal themes, such as empowerment, love, justice, betrayal and self-discovery.
---
The article continues after this ad
---
---
Roger Omeus Jr. is a first-generation Haitian American, born in Brooklyn N.Y. His previous films include Finding Me (2009) and Finding Me:Truth (2011), both produced under his company, OmeProductions LLC and distributed by TLA Releasing. Omeus has also worked on promotional videos for Gardein products and directed/edited an infomercial for Montclair State University.  
In 2009 his production company, OmeProductions LLC, held a successful Food & Clothing Drive for the people of Haiti after the Earthquake. He feels the goals of both his films and humanitarian efforts are the same: to touch the hearts of people in a way that invokes action, or as he says, "To be a force of change in the world through artist creation and development."
To have his new series to premier at Merseles Studios is a dream come true for this Jersey City-based filmmaker. "I am really excited to showcase my new series," says Omeus. "When you are in the midst of production it's easy to feel isolated because you are in the middle of creating something and unaware of how the audience will react or feel about your work. Now it's show time!"
JCTC Films, the film division of JCTC, presents thought-provoking movies of artistic excellence by up-and-coming filmmakers. "What excites us about Roger's films is that he asks questions about the realities of life for people of color," says Olga Levina, Artistic Director, JCTC. "As part of the discussion following the screening, we want to raise awareness about the obstacles filmmakers from minority communities face. JCTC Films presents work by filmmakers whose stories challenge the status quo and create a new and much needed conversation." 
Jersey City Theater Center is located at Merseles Studios, 339 Newark Avenue in Jersey City, New Jersey.