(TRENTON, NJ) -- BSB Gallery presents "Love Is The Message" - an exhibit by Jamel Shabazz from August 9 through September 22, 2018.  The exhibit highlights the works of documentary, fashion, and street photographer Jamel Shabazz from 1980-2018. A special opening reception with the artist is planned for August 25th from 5:00pm to 9:00pm. Shabazz is also scheduled to conduct an Artist Talk on Saturday, September 8 from 3:00pm to 4:00pm. 
Jamel Shabazz was born and raised in Brooklyn, New York. At the age of fifteen, he picked up his first camera and started to document his peers. Inspired by photographers Leonard Freed, James Van Der Zee, and Gordon Parks, he was marveled with their documentation of the African American community. In 1980 as a concerned photographer with a clear vision he embarked on a mission to extensively document various aspects of life in New York City, from youth culture to a wide range of social conditions. Due to its spontaneity and uniqueness, the streets and subway system became backdrops for many of his photographs.
In his own words, Shabazz shared his inspiration in creating Love is the Message: "As a child coming of age in America during the turbulent 1960's, my eyes have seen so many images of war and injustice... Fifty years later, America is still at war and injustice is still a pressing issue, especially in regards to communities of color.  The title of this theme comes from the great songwriters, Kenny Gamble and Leon Huff, who produced countless socially conscious songs during much of the 1960's and 70's under the record label Philadelphia International Records. 'Love is the Message' was one of the key points they would stress with the release of each of their albums.  The images in this series were all made between 1980-2018; both here in America and around the globe and it is my hope that they can provide inspiration to this current generation as well as the ones before, because we as a world community need healing and strength in these uncertain times."
Shabazz says his goal is to contribute to the preservation of world history and culture. In the past 10 years he has had over two dozen solo exhibitions; "Men of Honor", "A Time Before Crack", "Pieces of a Man", "Represent", When Two Worlds Meet", "Back in the Days," and "Seconds of my Life," which have been shown from Argentina to The Netherlands, England, Italy, Germany, France, Japan and throughout the United States. An even longer list of group showings include Art Basel; Miami, the Brooklyn Museum, the Newark  Museum, the Contact Photo Festival, the Victoria and Albert Museum, The Studio Museum in Harlem, Duke University, and the Adidas Photo Festival in Ethiopia.
Over the years Jamel has volunteered, working with a wide range organizations centered on inspiring young people in the field of photography and social responsibility.  In addition, he has been a teaching artist with the Rush Philanthropic Arts Foundation; the Bronx Museum's Teen Council youth program, The International Center of Photography, Friends of the Island Academy; and the Studio Museum in Harlem's Expanding the Walls Project.
---
The article continues after this ad
---
---
During the exhibit, three of Shabazz's works will be auctioned off with all the proceeds donated to three local charities. The titled pieces to be auctioned are: "Church Ladies" 25 x 42; "Make Art Not War" 42 x 25; and "Four Shades of Grey" 25 x 42. These three special edition signed works are valued at $4,000. 
Adding to his community service he has lectured at the Fashion Institute of Technology, The International Center for Photography, The Brooklyn Historic Foundation, Haverford College and Parsons New School of Design.
Shabazz is the author of 5 monographs and has contributed to numerous others. He is presently working on a new book, titled "The Book of Life".
BSB Gallery is open Thursday, Friday and Saturdays from 11:00am to 5:00pm.  The gallery is located at 143 East State Street in Trenton, New Jersey. The gallery reactivates one of Trenton's many historic buildings. This impressive space in the former Broad Street Bank has high ceilings, huge columns, and the original ornate light fixtures. The mechanical works in each of the doors are all individually artistically engraved. The existing vault doors are works of art by themselves.
The gallery is Trenton Downtown Association's (TDA) latest contribution to the Creek to Canal Creative District (C2C), Trenton's first arts and cultural district. This new space will be a platform to promote and recognize all the extraordinary art being created in the Capital City. The gallery is supported by grant funding generously provided by the George H. and Estelle M. Sands Foundation and by Isles, Inc. with support from the New Jersey Neighborhood Revitalization Tax Credit Program.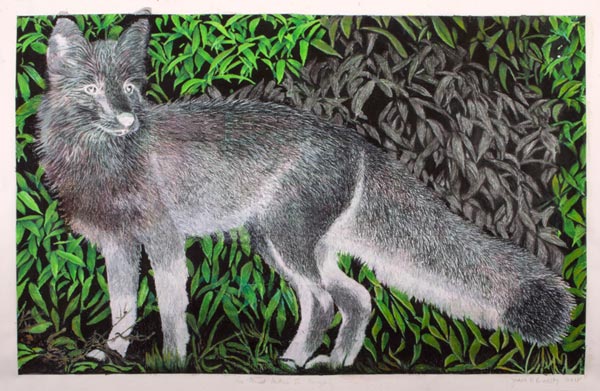 PODCAST: An Artist Asks "The 20 Most Important Scientific Questions Of The 21st Century"
In this podcast, we speak with them about art, activism and how women invented Postmodernism. "The 20 Most Important Scientific Questions of the 21st Century" runs through December 14th at Douglass Library.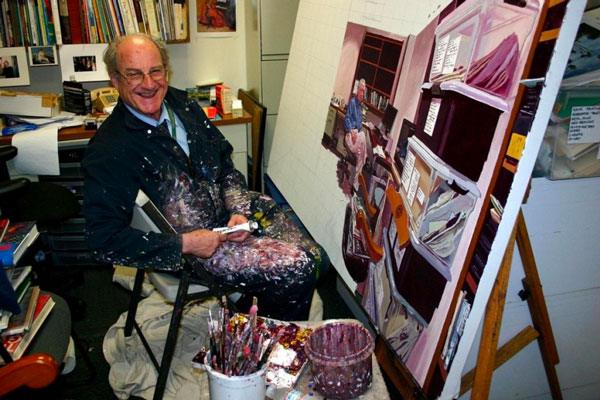 Artist Mel Leipzig At 83
We recently met up with artist Mel Leipzig at Artworks in Trenton. He was there to do what he does every day – create big paintings of people he likes. While the Artworks staff went about their business getting the space ready for this year's Art All Day event, happening this Saturday, Mel pulled a few of them aside to capture them in their natural habitat in acrylic.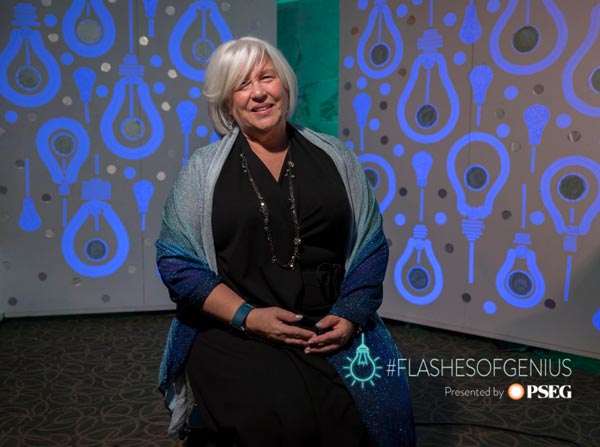 Basking Ridge Resident Returns to Matheny to Help Assist in Strategic Planning for 'This Amazing Place'
When Ellen Lambert was director of development at the Matheny School and Hospital in Peapack, NJ, from 1993 to 1995, one of her major achievements was the formation of a fundraising plan for what would eventually become the Robert Schonhorn Arts Center. The concept of Matheny's Arts Access Program  -- which enables people with disabilities to create art, assisted by professional artist-facilitators  -- was emerging in '93, and the arts center was eventually built in 2000.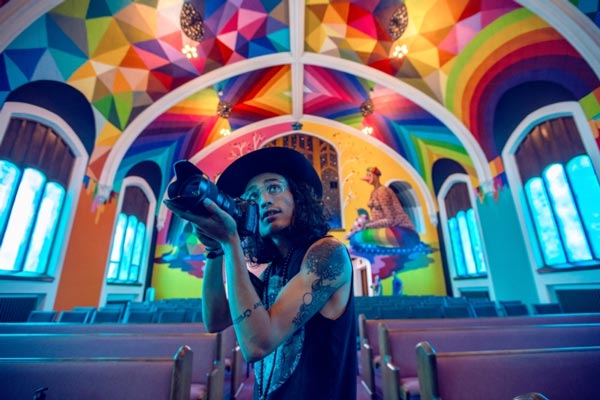 What Is The Artist's Role In Gentrification?
About a year ago, I attended a local community meeting here in Newark for citizens concerned about the changing face of the city. You see, Brick City, after 50 years of neglect, economic disenfranchisement, and disproportionate criticism fueled by racism, xenophobia and class discrimination, is going through a revitalization. Or a "renaissance" if you're the poetic type.