---
Have you seen our monthly magazine? It's available for free at NJArtsMag.com
---
Two River Theater Presents The World Premiere of "Pamela's First Musical"
originally published: 08/08/2018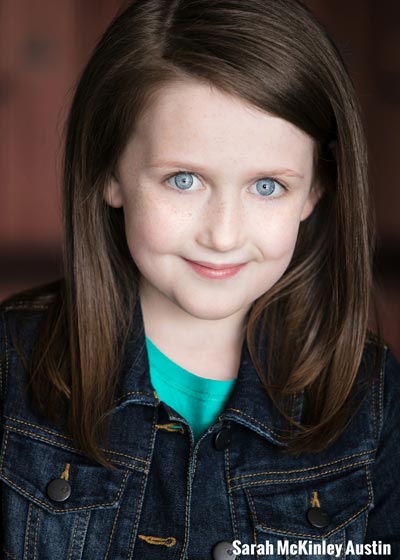 (RED BANK, NJ) -- More than 20 years after "it started with a dream," Pamela's First Musical will have its world premiere this fall at Two River Theater, which kicks off its 25th Anniversary Season with this long-awaited show. It's a valentine to the musical theater and a testament to its enduring power. Featuring a creative team with impressive theatrical pedigrees—with numerous honors among them, including multiple Tony Award wins and more than 20 nominations—a cast of 15 and an eight-piece band, Pamela's First Musical will be the largest and most ambitious production in Two River's history. Performances run from September 8 through October 7.
Based on the 1996 children's book by Wendy Wasserstein, Pamela's First Musical has a book by Pulitzer Prize and Tony Award-winner Wendy Wasserstein (The Heidi Chronicles) and Tony Award-winner Christopher Durang (Vanya and Sonia and Masha and Spike), with music by Cy Coleman and lyrics by David Zippel (who each won the Tony Award—one of three for Cy Coleman—for their previous collaboration, City of Angels).
The musical was originally scheduled to have its world premiere in 2005; that production was cancelled due to Coleman's death in 2004 and Wasserstein's illness, which led to her untimely death in 2006. Neither artist was able to see their dream of a full production realized. Although it was presented as a one-night benefit concert for Broadway Cares/Equity Fights AIDS in 2008, Pamela's First Musical seemed destined to remain unproduced—a last, lost work by some of the American theater's most outstanding artists.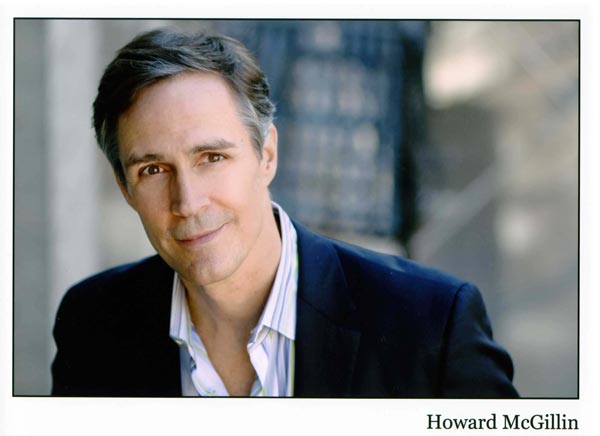 Developed by Two River Theater for several years, Pamela's First Musical will now come to the stage with a cast of 15 and an eight-piece band, directed and choreographed by 10-time Tony Award nominee Graciela Daniele, with music supervision and arrangements by Kevin Stites.
The musical tells the story of Pamela (played by 12-year-old Sarah McKinley Austin), an unhappy, imaginative young girl whose mother has died. Her father (two-time Tony Award nominee Howard McGillin), though well-meaning, doesn't fully understand his creative, unusual daughter. When Pamela's eccentric and fabulous Aunt Louise (a modern "Auntie Mame" played by three-time Tony Award nominee Carolee Carmello) sweeps her away on her birthday to see her very first Broadway musical, Pamela meets many of the colorful personalities of the New York theater world, including musical comedy star Mary Ethel Bernadette (Drama Desk Award winner Andréa Burns), producer Bernie S. Gerry (Tony Award nominee David Garrison) and director Hal Hitner (Tony Award nominee Michael Mulheren). In meeting them and watching a clever musical-within-a-musical, Pamela discovers her tribe and the place where, as she sings, "all the pieces fit"—the world of musical theater.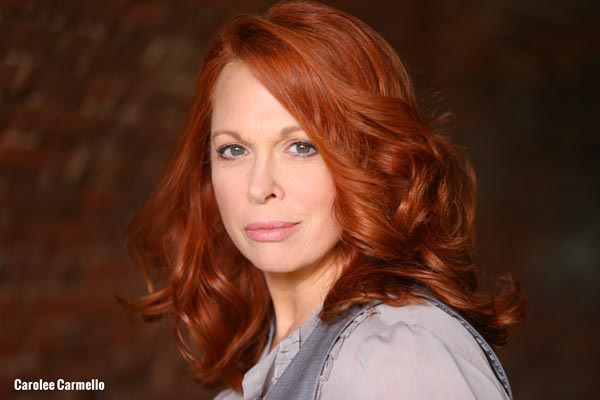 ---
The article continues after this ad
---
---
The cast also includes Wesley J. Barnes (Daniel/Jules Gels/Linzer Torte/Ensemble), Jeanine Bruen (Ensemble), Mary Callanan (Tiny La Tuna/Messenger/Gladys/Ensemble), Nick Cearley (Robert/Harrison Roy/Ensemble), Erica Dorfler (Lyndell/Betty Songheim/Countess), Hillary Fisher (Jessica/Heidi Lee Lee/Ensemble), Jacobi Hall (Nick/Billy Ivey Zippers/Butler/Ensemble), Elizabeth Ritacco (Ensemble), and Blake Zolfo (Thomas/Cy Songheim/Friedrich/Ensemble).
The creative team includes music director Gregory J. Dlugos, orchestrator Charlie Rosen, scenic designers David Gallo and Viveca Gardiner, costume designer Gabriel Berry, lighting designer David Lander, and sound designer Drew Levy. The casting is by Tara Rubin Casting. The production stage manager is Lori M. Doyle and the assistant stage manager is James Steele.  
The Lead Production Sponsor is Hackensack Meridian Health Riverview Medical Center. The production is supported in part by National Endowment for the Arts and The Blanche and Irving Laurie Foundation.
Two River Theater is located at 21 Bridge Avenue in Red Bank, New Jersey.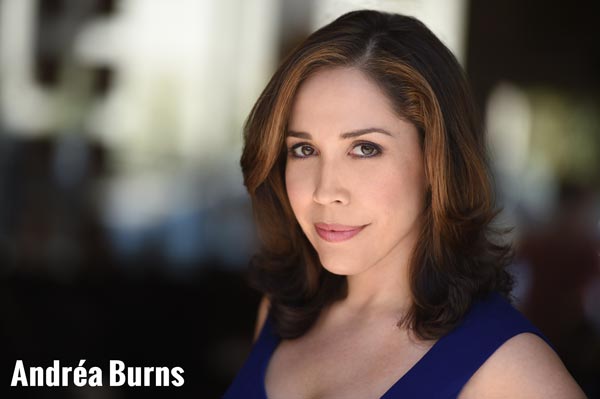 Pegasus Theatre Company presents "Human Error"
(WEST WINDSOR, NJ) -- Pegasus Theatre Company presents Human Error from September 21-30 at the West Windsor Arts Center. The play by Eric Pfeffinger asks: What does it take for people on opposite sides of the political spectrum to see past their differences and even become friends? According to Human Error, it takes a blundering fertility doctor and a case of mistaken identity, which force two couples to face an absurd situation together. 
---
East Lynne Theater's "Arsenic and Old Lace" Is Breaking Records
(CAPE MAY, NJ) -- The award-winning East Lynne Theater Company has seen many successes since its founding in 1980, but none like "Arsenic and Old Lace."  Although first produced on Broadway in 1941 by Howard Lindsay and Russel Crouse, Joseph Kesselring's comedy is still the most produced play in this country today. Yes - It' just that good!
---
Old Library Theatre Presents "Bat Boy"
(FAIR LAWN, NJ) -- Old Library Theatre, Fair Lawn Recreation Department's resident theater company and NJACT's 2017 Community Theater of the Year, presents "Bat Boy" from September 14-16.  When a half boy/half bat creature is discovered in a cave near Hope Falls, West Virginia, the local sheriff brings himto the home of the town veterinarian. Though he's eventually accepted as a member of the family, when he naively tries to fit in with the narrow-minded townspeople, they turn on him.
---
Premiere Stages To Present Brick City
(UNION, NJ) -- Premiere Stages at Kean University will present Nicole Pandolfo's Brick City from September 6-23 in Kean University's Bauer Boucher Theatre Center in Union, NJ.  In the play, worlds collide in Ms. Pandolfo's topical and compelling new play when Jessie, a combative high school senior with a disability, and Darnell, the star player of the high school basketball team, find themselves together in extended study hall during the most important marking period of their lives.  As Darnell inches dangerously close to throwing away a lucrative college scholarship and Jessie a potential career as an artist, both discover things aren't always as simple as they may seem.
---
Candace O'Donnell To Perform "Sarah Bernhardt-La Divine" To Benefit Cape May Stage
(CAPE MAY, NJ) -- Candace O'Donnell will be performing her latest work "Sarah Bernhardt-La Divine" as a benefit for Cape May Stage on August 27th at 8:00pm. In the play, written & performed by O'Donnell, Sarah Bernhardt survived the siege of Paris, an amputation, vicious anti-Semitism, and many tempestuous love affairs to become the toast of Europe and indeed the world.
---


REVIEW: "Fern Hill" at NJ Rep
(LONG BRANCH, NJ) — The latest World Premiere at New Jersey Repertory Company is Fern Hill by Michael Tucker.  Wonderfully directed by Nadia Tass, the play features an all-star cast and a story about three couples in the latter half of their lives who come up with a rather intriguing way to avoid a retirement home.
---
Deconstructing The Myths Of Bruce Springsteen
When Bruce Springsteen was about to release his debut album, the record company wanted him to say he was from New York City, but he refused.  It's somewhat ironic that over 40 years later, he has turned a legendary Broadway theatre into his home five nights a week with Springsteen on Broadway - a show that has performed in front of over 150,000 people and grossed more than $75 million since making its debut on October 12, 2017 after several preview performances. 
---
15 World Premiere Plays
New Jersey may be a short ride to Broadway, but its home to great theatre as well.  In addition to wonderful revivals and productions of recent Broadway and Off-Broadway hits, the state offers audiences the first chance to see many plays each year.  The 2018-19 season lineups for many theatres have been announced and here are 15 World Premieres taking place in New Jersey that caught our eye.
---
REVIEW: "Linger" at Premiere Stages at Kean
(UNION, NJ) — Craig Garcia's new play, Linger, gives new meaning to the term "nuclear family" and offers a powerful story, terrific performances, and fine direction by John J. Wooten.  Sadly, it has also changed the way I'll remember my favorite song by The Beach Boys.  I will never hear it without thinking of this play.
---
Difficult Questions "Linger" at Premiere Stages
There are two key questions at the heart of Craig Garcia's play "Linger": How well do parents actually know their children? And what things — even terrible things — are they capable of?
---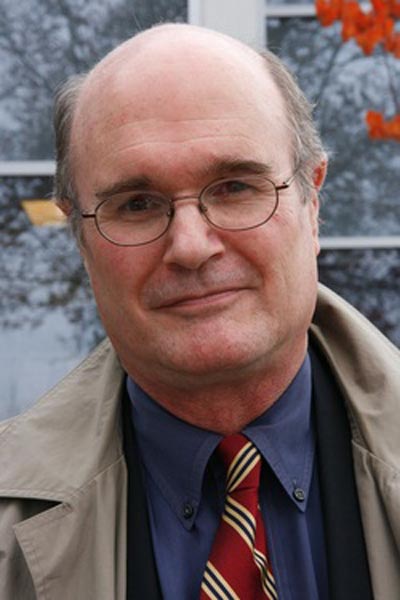 A Look At The 2018-19 Theatre Season At Centenary Stage Company
(HACKETTSTOWN, NJ) -- Theater fills the Lackland Performing Arts Center as Centenary Stage Company announces its 2018/19 professional theater line-up.  This season's main stage professional theater series includes four exciting CSC productions ranging from horror to a world premiere, from a spectacular musical to a timely relevant classical text. The season launches with Bram Stoker's classic horror Dracula adapted and directed by Charles Morey. The season continues with the rolling world premiere of Apples in Winter by Jennifer Fawcett. CSC's Family Holiday Spectacular returns with everyone's favorite orphan in Annie: The Musical. Finally, theatre luminaries Randall Duk Kim and Anne Occhiogrosso return to present John Alan Wyatt's translation of Henrik Ibsen's An Enemy of the People. Centenary Stage Company's Women Playwrights Series also returns and new for 2018/19 season Centenary Stage Company will be presenting the Gates Ferry Series: "What is Truth?" led by guest artists Randall Duk Kim and Anne Occhiogrosso.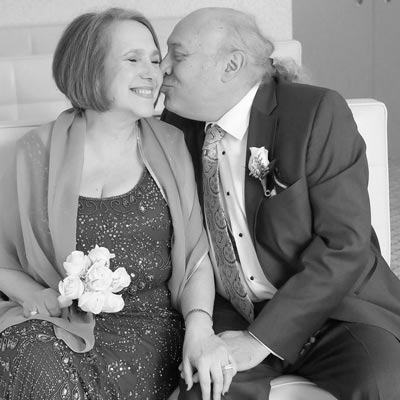 Long Branch Theatrical Couple Uncovered Creative Potential of Artists with Disabilities
In the early 1990s Gabor Barabas, MD, was medical director of the Matheny School and Hospital, a special hospital and school in Peapack, NJ, for children and adults with medically complex developmental disabilities. His wife, SuzAnne, who was director of the Peanut Butter Theatre for children, couldn't help wondering about the creative potential that might reside inside the minds of her husband's patients if they were given the opportunity to express themselves.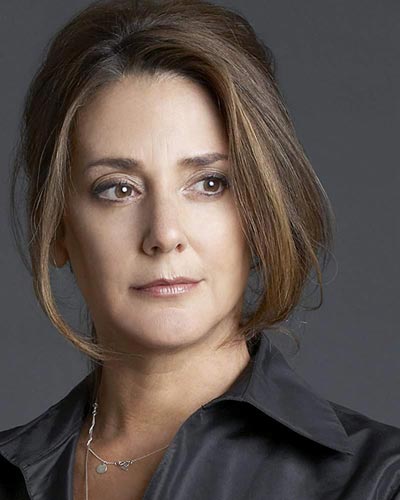 Talia Balsam Talks About Her Career And Upcoming Reading At George Street Playhouse
If acting were to come naturally to anyone, it would come to Talia Balsam. Balsam, who will appear in a reading of Eugene Pack's play "Night with Oscar" on June 8 at the George Street Playhouse in New Brunswick, is the daughter of two very successful actors—the late Oscar winner Martin Balsam and Joyce Van Patten.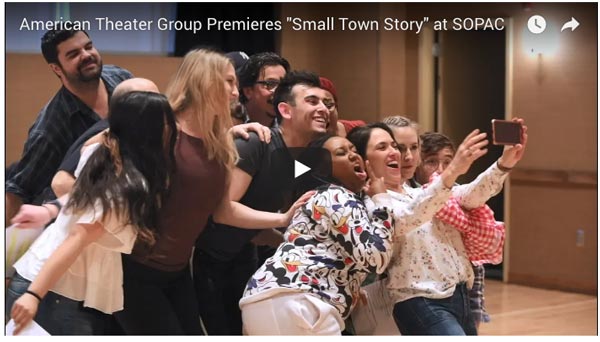 American Theater Group's "Small Town Story" Premieres at SOPAC
Can the power of theatre convince a small town to overcome its prejudices? That's what's at the heart of "Small Town Story," American Theater Group's new musical based on actual events. Making its premiere at South Orange Performing Arts Center Thursday, May 31 through Sunday, June 10, this show explores the power of theatre, the inherent dangers of silence and the potential of young people to change the world. Join Jesse and Dave at rehearsal and find out more from the team behind this meaningful show.



Event calendar
Saturday, Aug 18, 2018
---
MUSIC

---
---
---
---
---
ZEBRA

@ The Wonder Bar, Asbury Park - 9:00pm
---
Blake Shelton

@ Hard Rock Live Etess Arena at Hard Rock Hotel and Casino Atlantic City, Atlantic City - 8:00pm
---
---
---
---
---
---
---
Funky Feat

@ The Levoy Theatre, Millville - 8:00pm
---
---
---
---
THEATRE

---
---
---
Fern Hill

@ New Jersey Repertory Company, Long Branch - 3:00pm and 8:00pm
---
---
---
---
COMEDY

---
---
View all events
---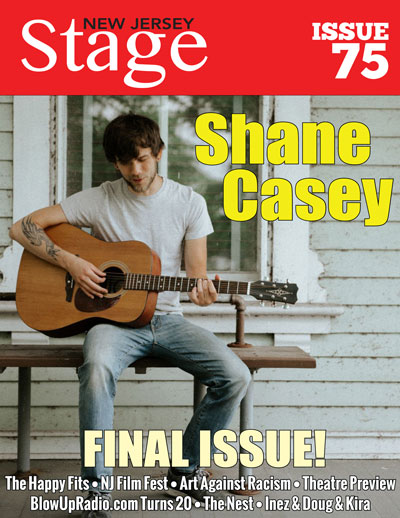 For more on our awards, click here
New Jersey Stage © 2018 by Wine Time Media, LLC | PO Box 140, Spring Lake, NJ 07762 (732) 280-7625 | info@newjerseystage.com

Images used on this site have been sent to us from publicists, artists, and PR firms.
If there is a problem with the rights to any image, please contact us and we will look into the matter.