---
Tune into Radio Jersey with Lee Mrowicki every Monday through Friday from 6pm to 8pm
Broadcast on Asbury Music!
---
Mayo Presents Wayne Brady On August 25
originally published: 07/27/2018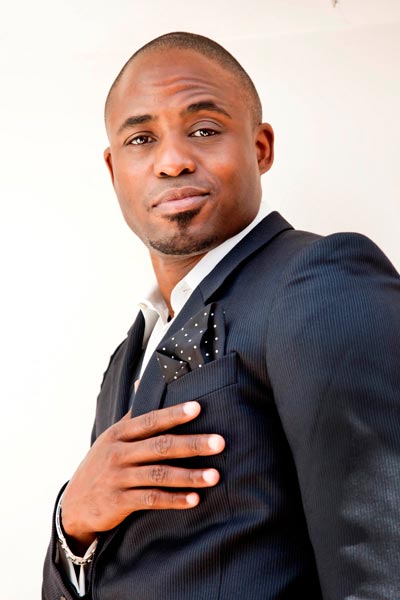 (MORRISTOWN, NJ) -- Multitalented comedian, actor and singer Wayne Brady returns to MPAC for an evening of comedy on Saturday, August 25 at 8:00pm. Five-time Emmy winner and Grammy nominee Wayne Brady is a true show-biz renaissance man. Tickets range from $49-$79. 
Actor, singer, dancer, improviser, songwriter - Brady's done it all throughout his long career.  Most recently, Wayne starred as Aaron Burr in the Tony Award- and Pulitzer Prize-winning Hamilton at the Private Bank Theatre in Chicago. 
Wayne got his big break on first the British and then the ABC version of Whose Line Is It Anyway? His name became synonymous with off-the-cuff brilliance. He went on to star in and produce a highly-rated summer sketch show and an Emmy-winning talk show for ABC before joining forces with Dave Chappelle to create the now classic "Training Day" sketch, showing audiences both sides of his comedic skill and depth as an actor. 
Brady returned to his theatrical roots with a successful Broadway debut as Billy Flynn in Chicago. He has guest starred in shows such as 30 Rock and How I Met Your Mother in addition to hosting Don't Forget the Lyrics. His film work includes feature films Crossover, The List, and most recently 1982 from director Tommy Oliver. 
This past year he performed live on his sold-out world tour and guest starred on the new SyFy series Aftermath. He was welcomed back to Broadway and received rave reviews for his role as Lola in the Tony Award-winning production of Kinky Boots while lending his vocal talents to both Disney's animated series Sofia the First and Nickelodeon's Loud House. 
---
The article continues after this ad
---
---
Brady will return for his 8th season as the host of CBS' Let's Make a Deal, as well as the 5th new season of Whose Line Is It Anyway? on the CW this year.
Mayo Performing Arts Center, a 501(c)(3) nonprofit organization, presents a wide range of programs that entertain, enrich, and educate the diverse population of the region and enhance the economic vitality of Northern New Jersey. The 2018-2019 season is made possible, in part, by a grant the New Jersey State Council on the Arts/Department of State, a Partner Agency of the National Endowment for the Arts, as well as support received from the F.M. Kirby Foundation and numerous corporations, foundations and individuals. The Mayo Performing Arts Center has been designated a Major Presenting Organization by the New Jersey State Council on the Arts. MayoPerforming Arts Center was named 2016 Outstanding Historic Theatre by the League of Historic American Theatres, and is ranked in the top 50 mid-sized performing arts centers by Pollstar Magazine.
Mayo Performing Arts Center is located at 100 South Street in Morristown, New Jersey.


truTV's Impractical Jokers Are Headed To The Prudential Center
(NEWARK, NJ) -- Critically acclaimed, world renowned comedy troupe, and stars of TruTV's hit series Impractical Jokers, The Tenderloins have announced a brand-new world tour titled "The Cranjis McBasketball World Tour – Starring The Tenderloins."  On the heels of the group's hugely successful "Santiago Sent Us" tour, "The Cranjis McBasketball World Tour" will feature completely new material and hi-jinx for audiences across the globe. This comedy filled event will make a stop at Prudential Center on Wednesday, March 20, 2019 at 7:00pm.
---
Mayo Presents Wayne Brady On August 25
(MORRISTOWN, NJ) -- Multitalented comedian, actor and singer Wayne Brady returns to MPAC for an evening of comedy on Saturday, August 25 at 8:00pm. Five-time Emmy winner and Grammy nominee Wayne Brady is a true show-biz renaissance man. Tickets range from $49-$79. 
---
The Big Apple Comedy Club Returns To The Newton Theatre On September 21
(NEWTON, NJ) -- The Big Apple Club returns to The Newton Theatre with four of New York City's hottest comedians for a show on Friday, September 21 at 8:00pm.  The lineup includes Phil Hanley, Rodney Laney, Kerri Louise, and Matt Ruby. Tickets start at $19.
---
NJPAC Presents Tom Papa
(NEWARK, NJ) -- New Jersey Performing Arts Center (NJPAC) presents a hysterical stand-up with New Jersey's own Tom Papa, currently the head writer and a regular performer on Live from Here, on February 23rd, 2019. 
---
Wellmont Theater Presents Tom Arnold
(MONTCLAIR, NJ) -- The Wellmont Theater presents Tom Arnold on Saturday, September 22nd at 8:00pm. The comedian recently shot an episode of NCIS: NEW ORLEANS and was in a pair of independent features - BIGGER and SAVING FLORA. His special, TOM ARNOLD: PAST & PRESENT IMPERFECTLY for Comedy Dynamics is up next, along with his own political series for Viceland.
---


"Hysterical!" Gallagher LIVE! at The Strand Lakewood
Gallagher is joking with patrons in the lobby of Lakewood, NJ's historic Strand Theater this Thursday, May 24, 2018 evening. In his audacious style, he's grabbing cameras out of the hands of patrons who want to take great selfies with him, while also taking the time to sign T-shirts for stand-up comedy fans waiting for him at the merch table.
---
So You Want To Be A Comedian?
"I feel I have the kind of life where people think I'm making things up all of the time, but weirdness is kind of attracted to me," said Jess Alaimo, a comedian from Monmouth County.  "So, I just go with whatever happens to me."
---
The United States of Russia
Rutgers alum, Ben Rosenfeld released his third comedy album in January.  Entitled, The United States of Russia, the album was released by Comedy Dynamics and continues the Russia born, American raised comedian's style of mixing tales of his immigrant parents and outsider childhood with topics ranging from millennials, terrorism, politics, and adjusting to life as a newlywed.  We caught up with Ben to talk about the album.
---
"We Came in as Strangers, but Now We're Good Friends" Taylor Mason LIVE! at Ocean Grove's Great Auditorium
It's a beautiful summer night in Ocean Grove, NJ. As we stroll the boardwalk, folks are leaving the beach after a day of fun in the sun, whereas others are just arriving to enjoy the cool evening breeze.
---
Bad Hombres Comedy
Bad Hombres Comedy is a comedy group created by Brian Nichols, Paul Salazar Jr. and Bernardo Cubría.  The trio all studied together at the University of Houston and have kept in touch ever since.  Together, they create a weekly podcast and a video web series that satirizes the world we now live in thanks to Donald Trump.
---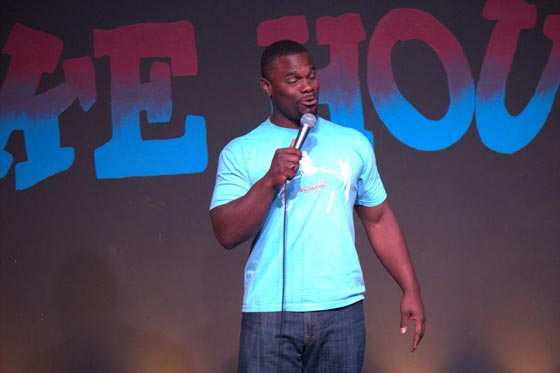 Corey Rodrigues
He was named the Funniest Comic in New England, but Corey Rodrigues hopes to put that title in the rear-view mirror soon. His appearance on Gotham Live helped, but a shot at being the Last Comic Standing might place his career in the fast lane. And he's got a shot. By the time Corey Rodrigues returns to Uncle Vinnie's Comedy Club in November, he will have been part of the second round. If he's lucky, he'll continue on to the TV show.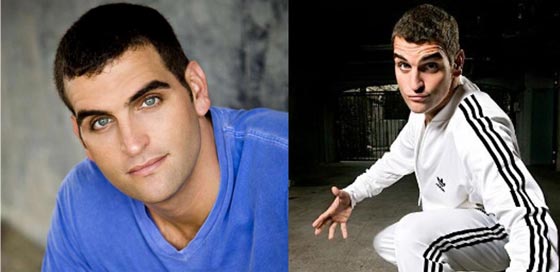 A Little Bad Luck Won't Stop Bret Ernst
Growing up in New Jersey, comedian Bret Ernst moved around an awful lot as a kid. He estimates he attended about 15 different schools before moving to Florida for high school. As anyone who was ever the new kid knows, it can be a little rough; but, it also helped him find his calling.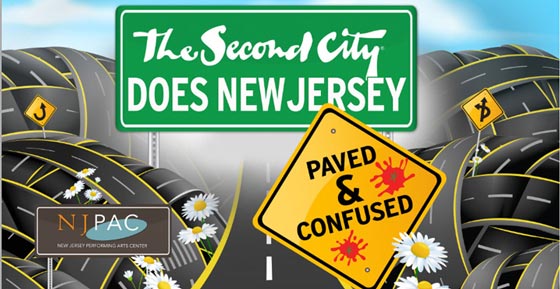 The Second City Does New Jersey
The legendary improvisation group The Second City is coming to the New Jersey Performing Arts Center for shows on November 7th and 8th with a show that's somewhat different from their standard touring production. New Jersey Stage spoke with Kelly Leonard, Executive Vice President of Second City about the show and his upcoming book Yes, and.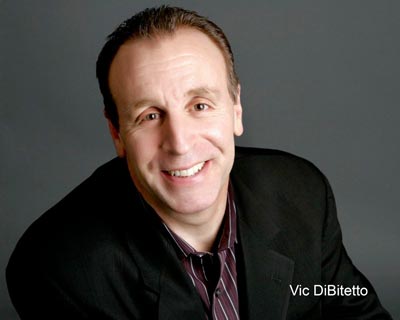 Vic Dibitetto finally gets his shot
Eight months ago, comedian Vic Dibitetto uploaded "Who's gonna give me my shot?!" on YouTube. In the video, Dibitetto, who lives in Central Jersey, makes a plea for somebody to give him a shot at a television role, rattling off a list of comedians he started out with that are world famous today. "If I suck, I suck," he says, "just give me my shot."



Event calendar
Saturday, Aug 18, 2018
---
MUSIC

---
---
---
---
---
ZEBRA

@ The Wonder Bar, Asbury Park - 9:00pm
---
Blake Shelton

@ Hard Rock Live Etess Arena at Hard Rock Hotel and Casino Atlantic City, Atlantic City - 8:00pm
---
---
---
---
---
---
---
Funky Feat

@ The Levoy Theatre, Millville - 8:00pm
---
---
---
---
THEATRE

---
---
---
Fern Hill

@ New Jersey Repertory Company, Long Branch - 3:00pm and 8:00pm
---
---
---
---
COMEDY

---
---
View all events
---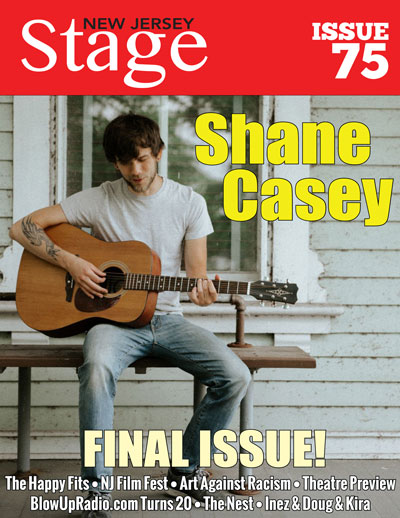 For more on our awards, click here
New Jersey Stage © 2018 by Wine Time Media, LLC | PO Box 140, Spring Lake, NJ 07762 (732) 280-7625 | info@newjerseystage.com

Images used on this site have been sent to us from publicists, artists, and PR firms.
If there is a problem with the rights to any image, please contact us and we will look into the matter.