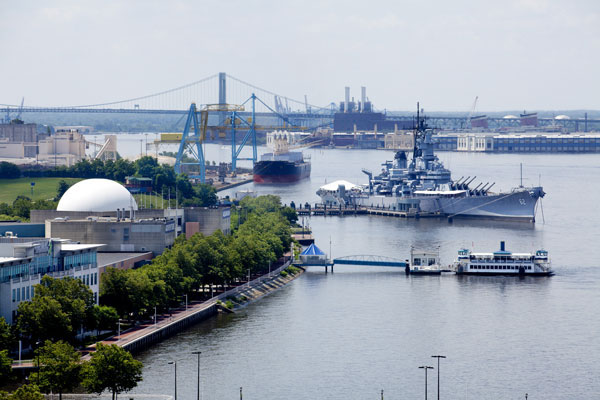 On July 18, the City of Camden was named as one of the 14 finalists for the 2018 Bloomberg Philanthropies' Public Art Challenge. The Challenge encourages mayors to partner with artists, elevating the value of including the creative sector when developing solutions to significant urban issues. The program supports temporary public art projects that celebrate creativity, enhance urban identity, encourage public-private collaborations, and strengthen local economies.
Camden's bid is truly the Jersey equivalent of turning lemons into lemonade.  
The City of Camden proposes transforming lots currently used for illegal dumping along major transportation highways into spaces with arts programming. Spaces located along the city's downtown transit hub will be converted into multi-purpose community forums to host art installations and provide a visual narrative to the more than 65,000 people who travel through Camden daily.
The title of the proposal is: "Transforming Illegal Dumping Lots into Arts Space: 'A New View.'
Bloomberg Philanthropies received over 200 applications for the 2018 Public Art Challenge and will select at least three winners from among the 14 finalists to execute their projects in the fall.  The other finalists include: Anchorage, AK; Austin, TX; Baltimore, MD; Coral Springs, FL; El Paso, TX; Holyoke, MA; Honolulu, HI; Jackson, MS; Miami-Dade County, FL; Santa Rosa, CA; Seattle, WA; St. Louis, MO; and Tulsa, OK.
---
The article continues after this ad
---
---
Up to $1 million will be awarded for selected projects. The grant may not be used to fund 100% of project costs. The grant is intended to provide catalytic funds as part of a strong, committed group of supporters for each project.  Grant funds will be available for development and execution of the project over a maximum of 24 months following the announcement of final awards.
The Public Art Challenge is open to U.S. cities with at least 30,000 residents. Lead Applicant Applications must be submitted by the mayor or chief executive of the host city on behalf of a collaboration between the city and an artist and/or arts organization.
The Challenge looks for innovative public art projects with potential for a positive impact on the host city.  Projects must show evidence of technical feasibility of the project idea and its implementation.  Budgets, capacity to leverage other sources of support, and marketing plans are taken into account as well.  Plus they need to see proof of clear, specific partnership between local government and artists and/or arts organizations and a commitment to evaluating outcomes.
The Public Art Challenge is a part of Mike Bloomberg's American Cities Initiative, an effort to help U.S. cities generate innovation and advance policy.
Bloomberg Philanthropies' Arts Program works to showcase the potential of artists to act as civic leaders, drawing attention to and encouraging dialogue around pressing problems. The Public Art Challenge, founded to further this work, supports temporary public art projects that engage communities and enrich the quality of life in cities. 
The program, launched in 2014 and announced the first round of winning teams in 2015 - Los Angeles, California; Gary, Indiana; Spartanburg, South Carolina; and Albany, Schenectady, and Troy, New York (a collaborative project). Their projects, which all opened in 2016, spurred civic leaders and residents, as well as local nonprofits and businesses, to work together to advance solutions to critical urban challenges such as abandoned properties, environmental sustainability, community-police relations, and creative sector economic development.
"The Public Art Challenge brings people together to look at issues from new perspectives and uncover new solutions. The winning projects from the first competition all made a real and lasting impact in their cities," said Michael R. Bloomberg, founder of Bloomberg Philanthropies and three-term mayor of New York City.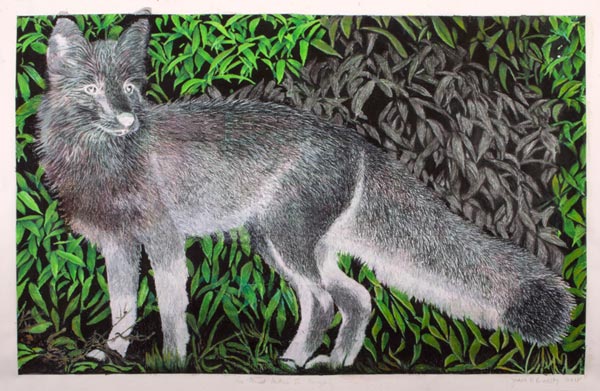 PODCAST: An Artist Asks "The 20 Most Important Scientific Questions Of The 21st Century"
In this podcast, we speak with them about art, activism and how women invented Postmodernism. "The 20 Most Important Scientific Questions of the 21st Century" runs through December 14th at Douglass Library.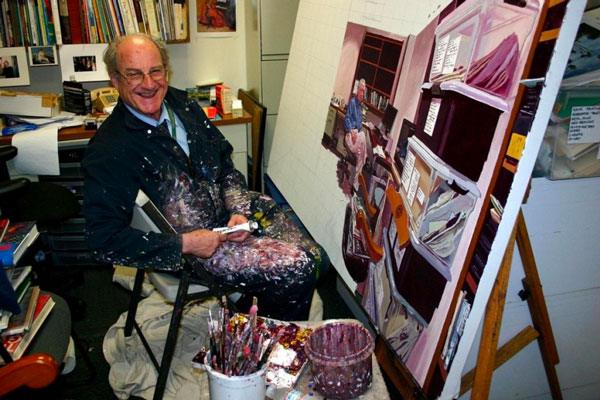 Artist Mel Leipzig At 83
We recently met up with artist Mel Leipzig at Artworks in Trenton. He was there to do what he does every day – create big paintings of people he likes. While the Artworks staff went about their business getting the space ready for this year's Art All Day event, happening this Saturday, Mel pulled a few of them aside to capture them in their natural habitat in acrylic.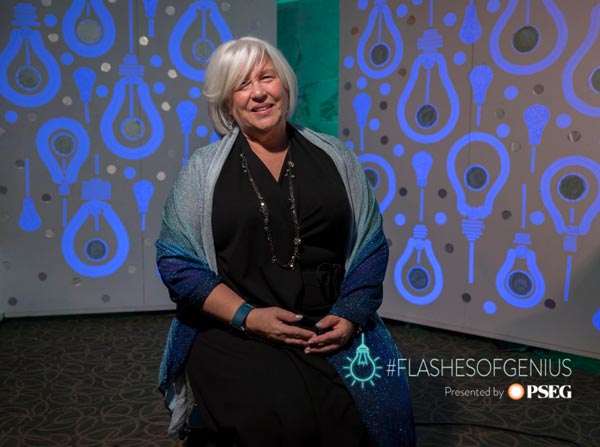 Basking Ridge Resident Returns to Matheny to Help Assist in Strategic Planning for 'This Amazing Place'
When Ellen Lambert was director of development at the Matheny School and Hospital in Peapack, NJ, from 1993 to 1995, one of her major achievements was the formation of a fundraising plan for what would eventually become the Robert Schonhorn Arts Center. The concept of Matheny's Arts Access Program  -- which enables people with disabilities to create art, assisted by professional artist-facilitators  -- was emerging in '93, and the arts center was eventually built in 2000.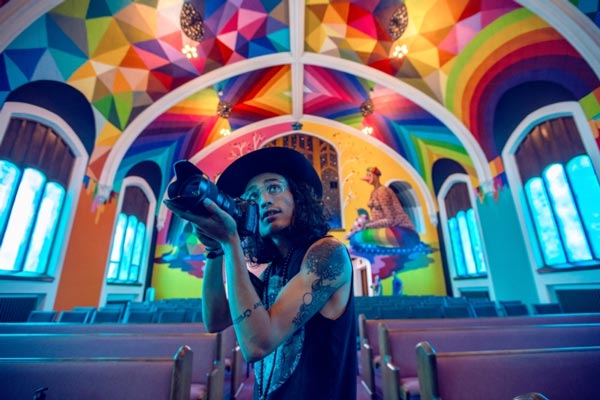 What Is The Artist's Role In Gentrification?
About a year ago, I attended a local community meeting here in Newark for citizens concerned about the changing face of the city. You see, Brick City, after 50 years of neglect, economic disenfranchisement, and disproportionate criticism fueled by racism, xenophobia and class discrimination, is going through a revitalization. Or a "renaissance" if you're the poetic type.