---
Big News! Emily Mann to retire as McCarter Theatre's Artistic Director following 2019-2020 season
Click here for the story!
---
Brigantine Art Walk Scheduled For August 11th
originally published: 07/24/2018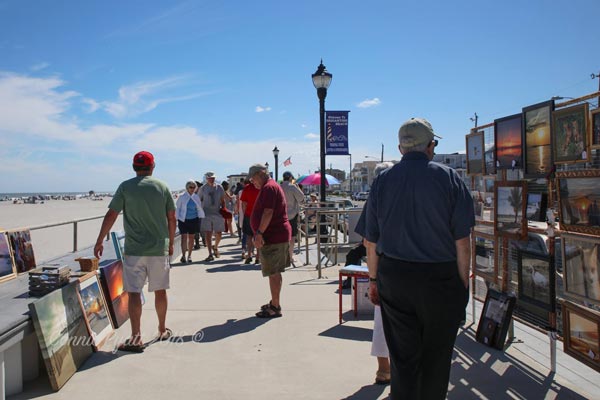 (BRIGANTINE, NJ) -- The next Brigantine Art Walk is scheduled for Saturday, August 11th from 10:00am to 5:00pm at the Brigantine City Ball Park. Over 40 artists will be lining the sidewalks with a wide variety art to show visitors. Visitors can expect to stroll up and down to see an array of art styles and mediums, including: oil on canvas, engraving, pottery, photography, jewelry-making, watercolor and acrylics. Among the artists showing will be 19 local Brigantine Artists and 3 new South Jersey artists displaying a diverse collection of their work. 
Brigantine Art Walk is a celebration of art.  Its purpose is to showcase the talented local artists and their work.  The jersey shore has a diverse palette of talent up and down the coast.  The Art Walk wants to bring these talented artists to Brigantine.  ​​​​​​​Two additional Art Walk events are scheduled for August and September at the City Ball Field.
There is no fee for admission to this event and free parking is available at the field and on surrounding streets. The Brigantine City Ball Park is located at Brigantine Ave between 24th & 26th Streets in Brigantine, New Jersey.
Sponsors for the 2018 Art Events are:  Brigantine Chamber of Commerce, Pirates Den, The Cove Restaurant, Bayside Marina, Casale al Mare, C&K Pyatt Photography Art (Connie Pyatt Photography), Beach Angel Photography, JCS Accounting Solutions LLC & Heather's Feathers 
---


Art Center to Participate in Summit's Celebration of Martin Luther King, Jr.
(SUMMIT, NJ) -- On Monday, January 21, the Visual Arts Center of New Jersey will participate in Summit's Day of Justice, Equality, and Service to Others, organized by Shaping Summit Together. The community-wide event is taking place on Martin Luther King Jr. Day, with the goal of educating, raising awareness, and engaging people in activities that help those experiencing hardship through circumstances arising from underlying inequality.
---
Marion Thompson Wright Lecture Series Presents "The Erotic as Power: Sexuality and the Black Experience"
(NEWARK, NJ) -- The erotic is often seen as a realm of oppression and danger. But, as Audre Lorde argued 40 years ago, it also contains the potential for empowerment and struggle. This tension will be explored as the 39th annual Marion Thompson Wright (MTW) Lecture Series brings together eminent scholars and performers to examine the poltical and social lives of the erotic in the African American experience.
---
West Windsor Arts Council presents Faculty Student Show
(PRINCETON JUNCTION, NJ) -- Every day students of all ages come to the West Windsor Arts Center to expand their knowledge and experiment with art and creativity. Whether they are adults or children, they take classes in order to try something new or hone their skills by learning from some of the best teaching artists in the region. Classes are offered in many artistic media including painting, drawing, and sculpting as well as fashion design, photography and the literary and performing arts. The annual Faculty Student Show aims to provide the experience of submitting and preparing their work for a professional exhibition as well.
---
Monmouth University Hosts Artist Talk with Sherrill Roland about "The Jumpsuit Project"
(WEST LONG BRANCH, NJ) -- The Center for the Arts at Monmouth University will host artist Sherrill Roland  on Tuesday, January 29 at 4:30pm in Wilson Hall Auditorium, to discuss his socially engaged artwork The Jumpsuit Project — that he uses to ignite conversations around issues related to mass incarceration.
---
Art House Productions Presents 13th Annual Snow Ball Gala
(JERSEY CITY, NJ) -- Join Art House Productions and presenting sponsor SILVERMAN for their 13th Annual Snow Ball Gala on Saturday, January 26th, 2018 from 7:00pm- 12:00am with VIP beginning at 6:00pm (Snow date: Saturday, February 2nd) at Art House's location at the Cast Iron Lofts, 262 17th St, Jersey City, NJ.  This year's Snow Ball features live music from Cook Thugless ("Cook Thugless are one of the coolest bands in New Jersey." -Bob Makin, My Central Jersey), live and silent auctions from Grandstand Sports, including sports memorabilia, local art pieces, and exclusive weekend getaways.
---


Inside New Jersey Stage Magazine Issue 54
(BELMAR, NJ) -- The latest issue of New Jersey Stage magazine contains something for every arts fan.  Rock and Roll Hall of Famer, John Oates, is the cover story in an issue packed with music, film, theatre, and art coverage.  The issue is available for free at www.NJArtsMag.com 
---
Nick Kiefer In Iceland
Nick Kiefer is an award winning graphic designer and photographer based out of Asbury Park, NJ. He is currently the Art Director at Netwave Interactive - a branding and advertising agency in Point Pleasant. NJ. Nick has also been designing and photographing in the NJ music scene for more than half his life. He has designed dozens of record covers and gig posters for local musicians in the Asbury Park area. After a heavy year packed with work, he and his fiancé Kristina, decided to roam around Iceland for a few weeks back in October of 2018. Here are some photos from the trip.
---
Peter Max Remembers Frank Sinatra
(HOBOKEN, NJ) -- As fans of Frank Sinatra across the world remember the legendary entertainer on what would have been his 103th birthday (December 12th), pop artist Peter Max provides a series of portraits of 'Ol' Blue Eyes' at different points throughout his career. Max, with a 5 decades-long career of his own, created these signature, vibrantly colored portraits, working with the Sinatra family to celebrate the Sinatra Centennial in 2015. They remain a fan favorite at gallery shows across the country.
---
Jerry Gant 1961-2018
Jerry, There is no bio that will seem complete for you. Where would it be listed, amongst your numerous and diverse accomplishments, that you talked to people, always seemed to find time for the younger artists, to talk to them and look at their sketchbooks? Your use of language as a material, testing limits, associations, and possibilities.
---
PODCAST: An Artist Asks "The 20 Most Important Scientific Questions Of The 21st Century"
In this podcast, we speak with them about art, activism and how women invented Postmodernism. "The 20 Most Important Scientific Questions of the 21st Century" runs through December 14th at Douglass Library.
---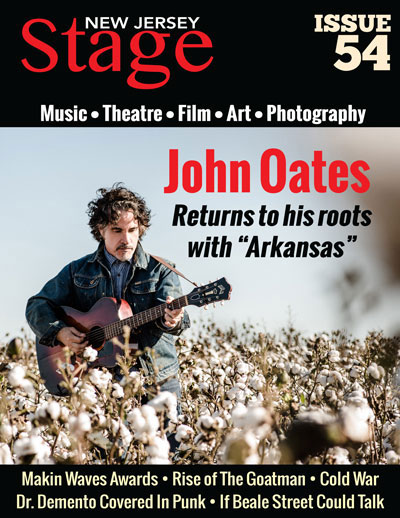 Inside New Jersey Stage Magazine Issue 54
(BELMAR, NJ) -- The latest issue of New Jersey Stage magazine contains something for every arts fan.  Rock and Roll Hall of Famer, John Oates, is the cover story in an issue packed with music, film, theatre, and art coverage.  The issue is available for free at www.NJArtsMag.com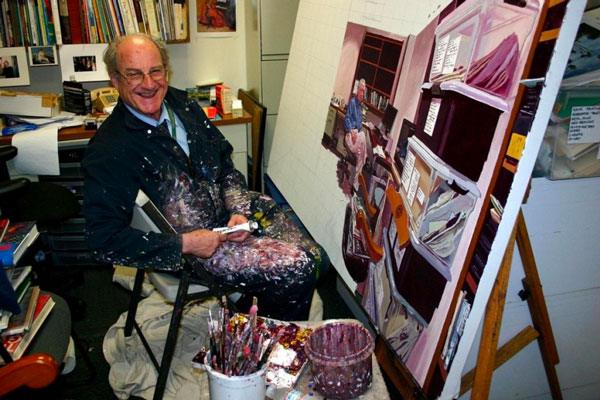 Artist Mel Leipzig At 83
We recently met up with artist Mel Leipzig at Artworks in Trenton. He was there to do what he does every day – create big paintings of people he likes. While the Artworks staff went about their business getting the space ready for this year's Art All Day event, happening this Saturday, Mel pulled a few of them aside to capture them in their natural habitat in acrylic.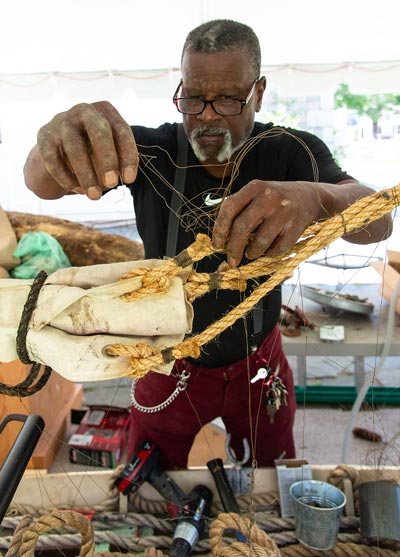 Kevin Sampson: Solo Exhibitions In New Jersey and Beyond
"I'm a Civil Rights baby. I grew up laying across picket lines and blocking traffic." Artist Kevin Sampson's father, Stephen, was a well-known Civil Rights leader in New Jersey, and he instilled a commitment to community that his son still honors.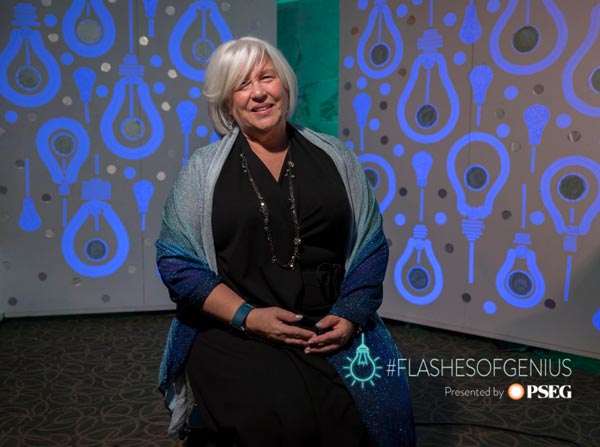 Basking Ridge Resident Returns to Matheny to Help Assist in Strategic Planning for 'This Amazing Place'
When Ellen Lambert was director of development at the Matheny School and Hospital in Peapack, NJ, from 1993 to 1995, one of her major achievements was the formation of a fundraising plan for what would eventually become the Robert Schonhorn Arts Center. The concept of Matheny's Arts Access Program  -- which enables people with disabilities to create art, assisted by professional artist-facilitators  -- was emerging in '93, and the arts center was eventually built in 2000.



New Jersey Stage © 2019 by Wine Time Media, LLC | PO Box 140, Spring Lake, NJ 07762 (732) 280-7625 | info@newjerseystage.com

Images used on this site have been sent to us from publicists, artists, and PR firms.
If there is a problem with the rights to any image, please contact us and we will look into the matter.