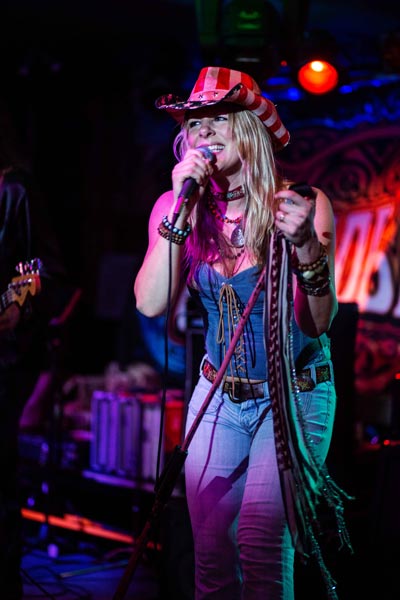 (BUDD LAKE, NJ) -- Operation Chillout will present its 7th annual Vets Summer Fest 2018, a benefit for Homeless Veterans on Saturday, August 11, 2018 from 11:00am till 8:00pm at Vasa Park in Budd Lake, NJ to help fund Operation Chillout's Homeless Veteran's Outreach Program.  A full day of music is led by festival headliner is CC Coletti. The day also focuses on raising awareness of the plight of the tens of thousands of homeless veterans living in the United States.  
In New Jersey alone 1 in 4 homeless is a veteran.  Many endure acute PTSD and chronic illnesses of body, mind and spirit.  Veteran homelessness is now the fastest growing sector of the homeless population and is escalating as our young troops return home from their Iraq and Afghanistan military service tours.  
"This is a special year for Operation Chillout.  We are celebrating our 19th year of operation in support of homeless veterans.  Proceeds from the Vets Summer Fest 2018 will enable OCO to provide emergency rescues, temporary shelter, new season-appropriate clothing, summer & winter supplies and survival gear," said Ray Chimileski, Operation Chillout Executive Director.
Vets Summer Fest 2018 is open to the public and will feature a moving tribute to all veterans, many great regional bands, delicious food, cold beverages, merchandise vendors, a car show, motorcycle run, military displays, a KIDZONE and great family fun.  The gates open for public admission at 11:00am and there is no pre-determined fee.  Rather, a free will donation will be accepted.  
Vets Summer Fest 2018 will feature musical performances by acclaimed New Jersey singer and recording artist CC Coletti.  She will perform an electric set with her band from 5:00pm to 7:00pm.  Also perfoming at Vets Fest will be the Rick Barth Band at 11:00am; Atlanta Cafe at 1:00pm; Todd Young and the Gringos at 2:00pm; Big Bone Daddy at 3:00pm; Triple Addiction at 4:00pm and the B-Sides will play from 7:00pm to 8:00pm.  
---
The article continues after this ad
---
---
Vasa Park is located off RTE 46 and Wolfe Road in Budd Lake, NJ. GPS Address is 1 Vasa Dr., Hackettstown, NJ 07840. For directions and park policies, click here.
Operation Chillout (OCO) is an all-volunteer mobile outreach for homeless veterans, men and women, serving all of NJ, northeast PA and Coastal Rhode Island. It is a registered 501(C)3 Non-Profit Charitable Organization and donations are tax deductible. OCO was founded in December 2000 when it was discovered that a community of Vietnam era U.S. Army Vets were living under a bridge in Dover, NJ. OCO has been responding to the needs of homeless Veterans ever since. Celebrating its 19 years of operation, OCO has provided free relief supplies valued at more than one million dollars.