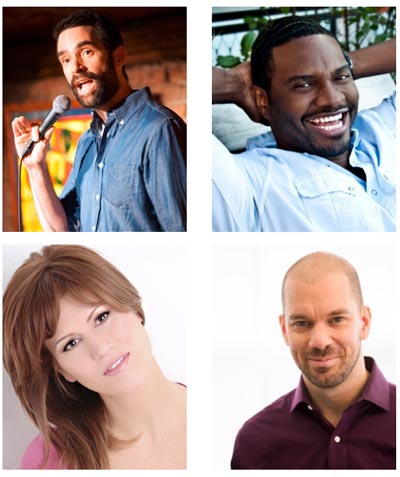 (NEWTON, NJ) -- The Big Apple Comedy Club returns to The Newton Theatre with four of New York City's hottest comedians for a show on Friday, September 21 at 8:00pm.  The lineup includes Phil Hanley, Rodney Laney, Kerri Louise, and Matt Ruby. Tickets start at $19.
Phil Hanley began standup comedy by performing at open mics around Vancouver, often in between bands at music venues. In these establishments he discovered and honed his unique blending of material and crowd interaction that makes no two of his performances the same. Phil's style can best be described as unpredictably reflective, delivered with sharp accuracy, and rooted in the grand tradition of joke-telling. Phil's Comedy Central "The Half Hour"premiered in November 2015. Phil has previously been seen on Late Night with Seth Meyers, The Late Late Show with Craig Ferguson, The Pete Holmes Show, John Oliver's New York Stand-Up Show and @midnight. He has been showcased at numerous comedy festivals and can be seen regularly at The Comedy Cellar in New York City.
Rodney Laney was born and raised in Paterson New Jersey and his comedy career started capriciously in 1988. While in the Air Force, stationed at Wright Patterson Air Force Base in Dayton Ohio, he accompanied a fellow airman, an amateur comic, to a comedy club. His friend bombed, but Rod took the stage and received thunderous applause. It was instant addiction. Rodney has since gone on to perform in clubs from New York to California. In New York City, Rodney is regular at all the best clubs including Comic Strip Live, Gotham Comedy Club, Stand Up New York, and Carolines On Broadway. On television, Rodney has been seen on many shows including most recently HBO's "Bad Boys of Comedy," CBS' "Late Late Show with Craig Ferguson, Comedy Central's "Premium Blend and TBS's "Just For Laughs Chicago." 
Kerri Louise can entertain any audience with her warmth and razor-edge wit. So it's no wonder that Kerri was a regular correspondent on The Oprah Winfrey Show. Because of that, Kerri was asked to be on the very first episode of The Dr. OZ Show. NBC took Kerri all the way to the finals in the show Last Comic Standing. Her performance on that show prompted The Women's Entertainment Network to make her the star of a new reality show called "TWO FUNNY". More Guest Appearances Include The Howard Stern Show, TV Guide's Stand-Up In Stilettos, The Montel Show, Nickelodeon Nick Mom Night Out, Comedy Central. ABC's The View, VH1, HBO Aspen Comedy Festival and The Montreal Comedy Festival. 
Matt Ruby is one of New York City's hottest new acts. He is regular at NYC's hottest and top club, The Comedy Cellar and just released his debut album is "Hot Flashes." Matt is also the creator of Vooza, a video comic strip about the tech world (called the "The Spinal Tap of startups" by Mashable). He also co-produces Hot Soup, one of the hottest live comedy shows in New York City, and the annual Schtick or Treat show. Matt's been seen on MTV's Girl Code and The Comedy Show Show on Seeso. He's also been featured on CNN.com, The Huffington Post, NY Magazine, Time Out NY, Splitsider and more. Matt has appeared across the country at comedy venues and festivals including SXSW, San Francisco Comedy Competition, Boston Comedy Festival, and The New Orleans Comedy and Arts Festival.
---
The article continues after this ad
---
---
The Newton Theatre is located at 219 Spring Street in Newton, New Jersey.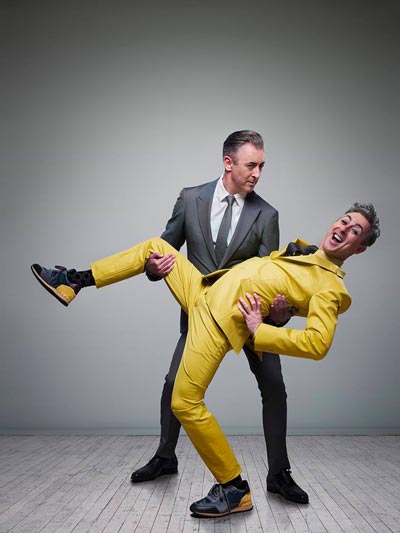 "Legal Immigrant" Alan Cumming Brings His Cabaret To State Theatre New Jersey
It was the fall of 2008. Barack Obama had just been elected president. And Scottish-born actor Alan Cumming was sworn in as a citizen of the United States.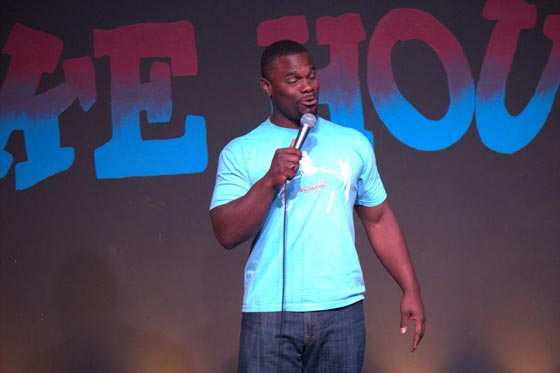 Corey Rodrigues
He was named the Funniest Comic in New England, but Corey Rodrigues hopes to put that title in the rear-view mirror soon. His appearance on Gotham Live helped, but a shot at being the Last Comic Standing might place his career in the fast lane. And he's got a shot. By the time Corey Rodrigues returns to Uncle Vinnie's Comedy Club in November, he will have been part of the second round. If he's lucky, he'll continue on to the TV show.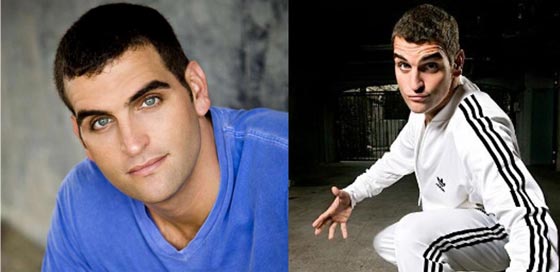 A Little Bad Luck Won't Stop Bret Ernst
Growing up in New Jersey, comedian Bret Ernst moved around an awful lot as a kid. He estimates he attended about 15 different schools before moving to Florida for high school. As anyone who was ever the new kid knows, it can be a little rough; but, it also helped him find his calling.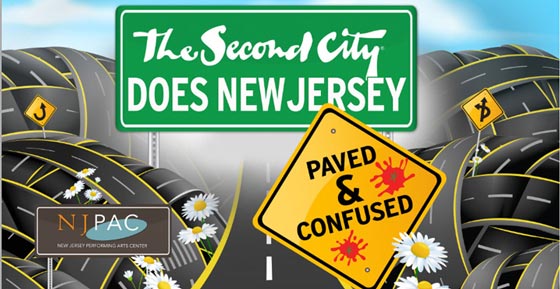 The Second City Does New Jersey
The legendary improvisation group The Second City is coming to the New Jersey Performing Arts Center for shows on November 7th and 8th with a show that's somewhat different from their standard touring production. New Jersey Stage spoke with Kelly Leonard, Executive Vice President of Second City about the show and his upcoming book Yes, and.