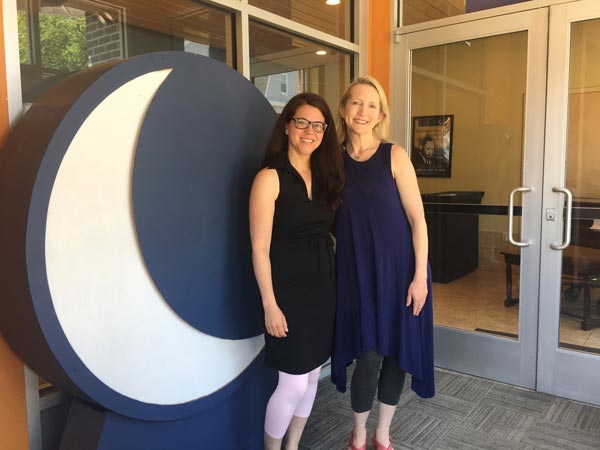 (WEST ORANGE, NJ) -- Luna Stage Company launched a new era on July 1, when it welcomed Ari Laura Kreith as Artistic Director and Miriam Gardin as Managing Director. The new team has announced a MainStage season featuring four new plays set in locations ranging from Malawi to Manhattan. They are committed to developing work that inspires empathy, provokes dialogue, catalyzes action, and reflects local voices as well as national and international conversations. 
"I want people to walk out of Luna's plays inspired to connect. I want them to see the world more deeply and to take action about things that matter to them," said Kreith. "I'm excited to produce theatre that reflects the vibrant community we inhabit—and to stage plays that grapple with the central issues of our time." Luna's pre- and post-show conversations initiate the process of dialogue and connection, as does the company's Context Room, an exhibit space displaying historical, dramaturgical, and other relevant materials for audience members before performances and during intermission. This exchange, jumpstarted at Luna, then continues on into people's daily lives. 
In its 25-year history, Luna Stage has nurtured more than 80 plays, and countless playwrights, actors, and audiences. "Luna has become known for its high-quality, adventurous work and, more recently, for its bold educational opportunities for both children and adults," Gardin said, "yet we've been told that Luna is New Jersey's best-kept secret. We aim to build on Luna's first 25 years, deepening our connection with our local community, broadening our connection with theatre-goers beyond our neighborhood, as well as extending our link to the wider theatre industry. We want to spread the message, draw back the curtains, let the secret out, and thereby ensure another 25 years of excellent and transformative theatre work." 
Now a Montclair resident, Kreith comes to Luna from Theatre 167, the company she founded in Jackson Heights, Queens in 2009. She named it for the number of languages spoken in the neighborhood, which has been called the world's most diverse community. At Theatre 167, Ari conceived and directed The Jackson Heights Trilogy—three full-length plays collectively written by 18 playwrights, performed by 37 actors playing 93 roles in 14 languages. Other world premieres Kreith directed at Theatre 167 include Mourning Sun in Manhattan and Uganda, Pulitzer-finalist Tina Howe's climate change drama Singing Beach, and Pirira, which received the New York Innovative Theatre Foundation's Award for Outstanding Premiere of a Play and will inaugurate Luna's 2018-19 Season this October. 
"I'm thrilled to be at Luna, and to build on the tradition of artistic excellence that has been a hallmark of Luna's first quarter century," Kreith continued. "I'm a strong believer in the importance of local regional theatre. Powerful theatre is wonderful no matter where it happens, but the opportunity to experience dynamic plays that inspire connection and conversation in your own community is especially meaningful. I'm so grateful to be able to share this work with my friends and neighbors." 
---
The article continues after this ad
---
---
Gardin, originally from Detroit, resides in West Orange, where she curated and produced the New Jersey Jewish Film Festival and ReelAbilities: NJ Disabilities Film Festival. She served as Director of Development at The Ensemble Studio Theatre, and worked with Situation Interactive, serving clients such as Disney Theatrical Group, 2econd Stage Theatre, and The Broadway League. Gardin produced The Divine Mr. Average in Washington, DC's 2006 Capital Fringe Festival and has won international awards as a performer. She got her start in arts management with Performing Arts Chicago, where she helped produce the International Festival of Puppet Theatre in 2000, and she formalized her training at Brooklyn College's MFA program in Performing Arts Management. 
Luna's founder, Jane Mandel, served as Artistic Director until 2010, when Luna moved from Montclair, New Jersey to its current home in West Orange. Cheryl Katz succeeded Mandel for the following eight seasons. Mandel is eager to welcome Kreith and Gardin to Luna. "One of Ari's great strengths is community engagement, which will be exciting for the Valley Arts District and surrounding neighborhoods," Mandel said. "Miriam and Ari are a great team and they have my wholehearted support!" 
"Luna is rekindling its role as an engine for community and arts engagement in the Valley Arts District" added Luna Stage Board President Rita Woodard, who has been with Luna since 2012. "Ari's and Miriam's skills and experience will build theatre that builds community. They will continue Luna's tradition of producing work that inspires powerful conversations. I am beyond delighted about Luna's evolution." 
Kreith and Gardin's inaugural MainStage season will feature four new plays filled with humor, heart, and imagination. They include J.Stephen Brantley's Pirira, set simultaneously in Malawi and Manhattan, and exploring the challenges of international aid across cultural divides; Camilo Almonacid's The Assignment, in which a college student and his professor form a bond, only to discover that they were once on opposite sides of a similar violent act; the world premiere of Christina Gorman's Roan @ the Gates, a fictional investigation into cyber-security; and Gabriel Jason Dean's Heartland, a multilingual celebration of literature, loss, language, and love set in both Maidan Shar and Omaha. Season Passes are on sale online or by calling 973-395-5551. 
"Luna's home in the heart of the Valley Arts District of Orange and West Orange is such an exciting place to be!" Kreith said. "The best theatres exist at a sort of community crossroads. Plays invite us to come together, carrying our own stories and experiences, and sit and share with one another. And then, if the play has done its work, we continue on our journeys, changed." 

About Luna Stage - Luna Stage develops and produces thought-provoking theatre that gives voice to emerging American playwrights and new life to contemporary and classic plays that speak to our times. Committed to creating vibrant, inclusive, and catalytic experiences onstage, in our classes, and in the communities we serve, Luna collaborates with artists from diverse disciplines, backgrounds, and aesthetics to explore the myriad perspectives of our society. 
Luna's classes for children and adults, and its developmental programs for early career artists, inspire community members to nurture their own creativity and vision. 
Luna Stage has contributed to the development of over 80 new works for the stage, earning a reputation for artistic excellence. Some of those plays have gone on to productions in New York City and beyond. Luna's unique approach to producing, as well as the work itself, fosters an environment of inclusivity, understanding, and infinite possibility. 
PHOTO: Gardin (left) and Kreith (right) at Luna Stage Company
Eagle Theatre Presents A Holiday Revue At Kathedral Event Center
(HAMMONTON, NJ) -- Eagle Theatre presents Season's Greetings: A Musical Celebration of Holiday Traditions from Around the World from December 19 to December 23 at Kathedral Event Center. The show is guaranteed holly jolly fun for the whole family. Starring four all-star performers and a live band, this musical journey around the world, features over 40 holiday classics, a Dominick the Donkey sing-a-long, a salute to our military veterans, a cash bar, and a photo opportunity with Santa! This holiday revue takes audiences on a sleigh ride across the globe and straight into a Winter Wonderland.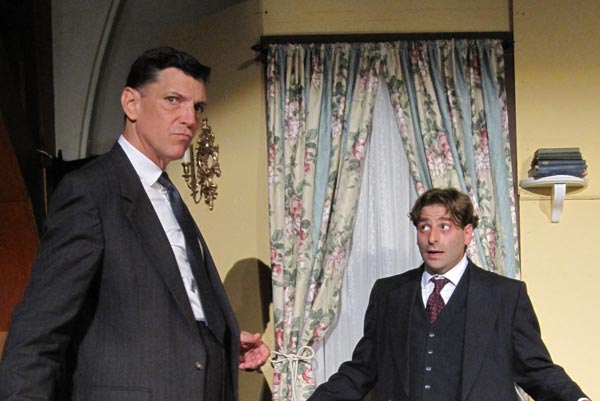 East Lynne Theater Company Receives $12,600 Travel and Tourism grant
(CAPE MAY, NJ) -- The award-winning Equity professional East Lynne Theater Company is receiving $12,600.00 from the Cooperative Marketing Grant sponsored by the New Jersey Department of State: Division of Travel and Tourism. The award was given based on the scores of an independent evaluation and funding review committee that studied ELTC's application and marketing plan.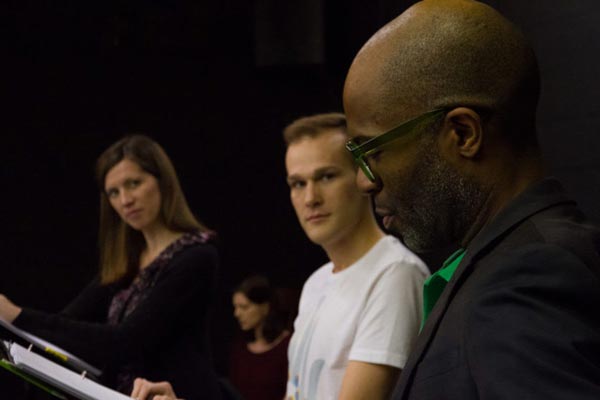 Writers Theatre of New Jersey Presents 2019 Soundings Reading Series
(MADISON, NJ) -- The Writer's Theatre of New Jersey is kicking off their 2019 season with a series of new play readings in the new Madison Community Arts Center venue. This Winter Madison will be filled with writers eager to hear their pages come to life in front of an audience. Starting on January 3rd and going straight through until January 17th there will be 15 plays in 15 days.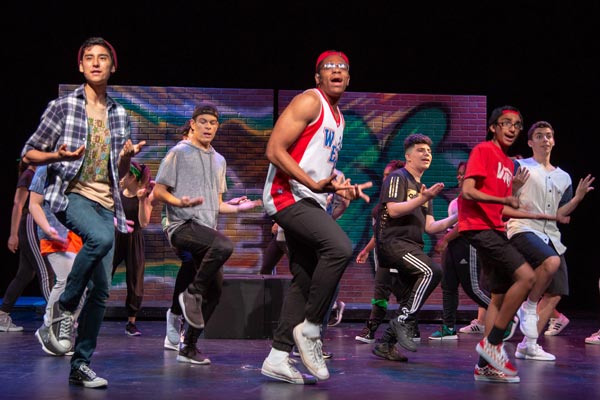 Pixie Dust Players Presents Home for the Holidays at UCPAC
(RAHWAY, NJ) -- To celebrate the 10th Anniversary of the Pixie Dust Players, Union County Performing Arts Center is happy to present Home for the Holidays on Friday, December 21, 2018 at 7:30pm. The event consists of a gala and a benefit concert featuring over 150 performers and music from 24 different shows, all from the past ten years of Pixie Dust Productions. Prior to the concert, there will be a gala with light fare, a magician, and more. Not only is this a fundraiser for UCPAC's Youth Programming, but also a celebration supporting the continuance of this exciting partnership.