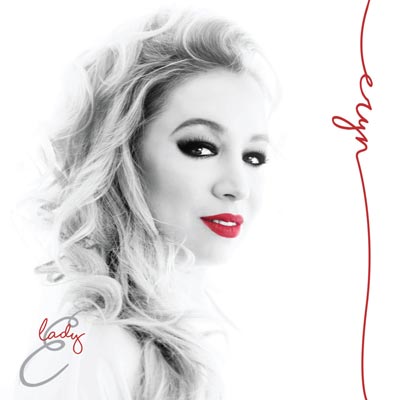 New Jersey Blues Hall of Famer Eryn's new EP, "Lady E," is a nod to the soulful sounds of the 1960s and '70s R&B. PHOTO BY ESTELLE MASSRY

No doubt that Eryn, the youngest inductee of the New Jersey Blues Hall of Fame, is a massive, well-rooted talent who combines blues, jazz, rhythm & blues, rock and soul exceptionally well, but did you know she has a Broadway quality voice? I didn't until I heard "The You Missing From Me" on her new EP "Lady E." It's also a Broadway quality song composed specifically for the Jersey Shore songstress by David Bryan, Tony winner for "Memphis" and co-founding keyboardist of Bon Jovi.
The six-song collection kicks off with the single, "Hallelujah You're Gone," a jubilant jive reminiscent of a Dan Penn song sung by Irma Thomas. The similar-sounding "Our Love Won't Die" is Eryn's sassy account of a strained  relationship that flickers but still has a fire. I love the clever Allen Toussaint-like wordplay and charming horn arrangements reminiscent of him. 
"Just Jump" is a soul-drenched nugget mined in the field of the great Rev. Al Green that immediately will convert fans of Susan Tedeschi to Eryn. Like "Our Love," the fun song about the fear of beginning a new relationship after being hurt a few times was co-written with Eryn by former Spin Doctors guitarist Anthony Krizan and Cheryl DaVeiga, an ASCAP Foundation Award-winning songwriter from Florham Park.
For "Stranger In My House," Eryn and collaborator Alice Leon of The Alice Project turn to gypsy jazz to tell the tale of a couple who has grown apart. In contrast, the closing Motown-like "Running Red Lights" ala "Ain't No Mountain High Enough" chronicles star-crossed lovers looking to connect. Singing in her highest register, Eryn would have had an even better track of this warm, rich number if she had used more of the organ that opens the soulful tune and less of overbearing strings. 
Produced and mixed by Jack Daley (Lenny Kravitz, Joss Stone, Beyonce) and recorded by Joey DeMaio at his Shorefire Recording Studios in Long Branch, "Lady E" not only features one of Eryn's best performances, but several by a who's who of session and touring musicians. They include Daley on bass, drummer Glenn Patscha (Sheryl Crow, Roseanne Cash), saxophonist Steven Salcedo (Darlene Love, Little Steven), vocalist Layonne Holmes, who's worked with Springsteen and Bon Jovi, and Jersey Shore guitar greats Marc Ribler, music director of Little Steven's Disciples of Soul, and Eryn's husband, Matt O'Ree, who, when not fronting his own amazing band, sits in with his wife's backing unit, the Whiskey Devils (Eryn also is one of his backing vocalists). Both of the O'Rees' bands will share the bill on Aug. 5 at the Long Branch Summer Concert Series in West End Park in Long Branch. She also will be touring Florida throughout July. 
Bob Makin is the reporter for www.MyCentralJersey.com/entertainment and a former managing editor of The Aquarian Weekly, which launched this column in 1988. Contact him at makinwaves64@yahoo.com. And like Makin Waves at www.facebook.com/makinwavescolumn.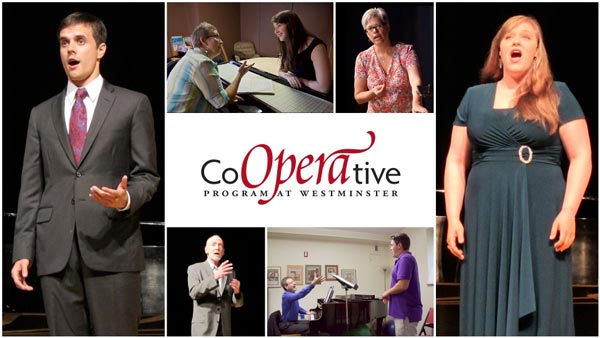 Westminster's Cooperative Operatic Arias Concerts
School may be out for the summer, but Westminster Choir College's CoOPERAtive Program is definitely in session and ready for several performances of their Operatic Arias concerts. In Bristol Chapel on the Westminster Choir College Campus in Princeton at 7:30 p.m. on Wednesdays July 11 and 18 and Fridays July 13 and 20, young artists in the CoOPERAtive program will perform arias written by some of opera's greatest composers.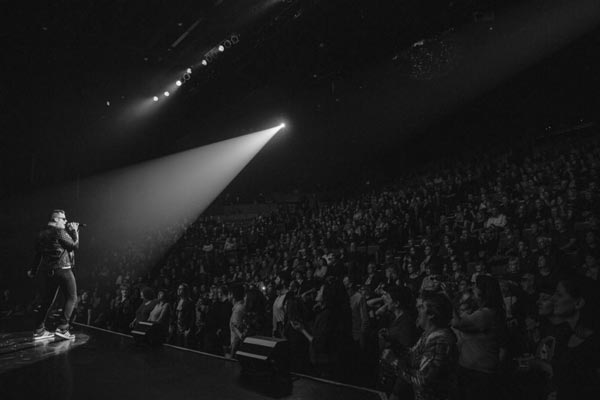 An Interview with Marc Martel of The Ultimate Queen Celebration Who Appears at The Great Auditorium on July 14
Queen — the superstar band which brilliantly fused classical and rock music — topped the music charts in the 1970s and '80s with hits like "We Are the Champions," "We Will Rock You," "Another One Bites the Dust," and "Crazy Little Thing Called Love." Led by frontman Freddie Mercury, the group — which also included guitarist Brian May and drummer Roger Taylor — went on to become one of the world's most popular bands selling hundreds of millions of records, being inducted into the Rock and Roll Hall of Fame, and earning a prestigious Grammy Lifetime Achievement Award.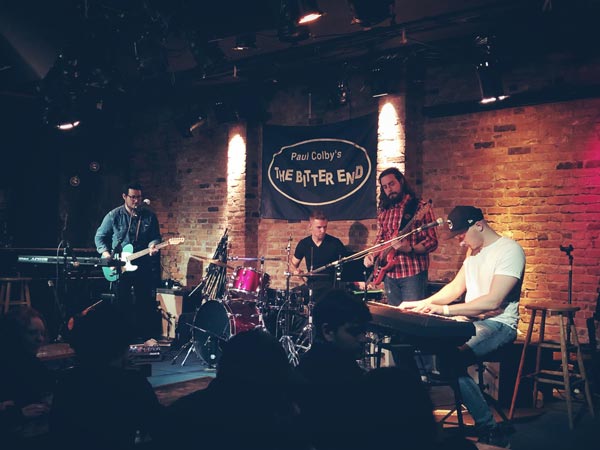 Erik Mason Returns To The Jersey Shore For Three Shows Benefiting Three Non Profits
(ASBURY PARK, NJ) — Piano-based singer-songwriter Erik Mason returns to the Jersey Shore for three shows this summer.  Mason, raised in Brielle, will be performing at The Saint (June 21 at 10:00pm) and House of Independents (July 5 at 7:00pm) in Asbury Park, and at Beach Haus Brewery (August 17 at 7:00pm) in Belmar.  He is donating proceeds from these shows to three nonprofit organizations in the area: Monmouth County SPCA, Big Brothers Big Sisters of Monmouth and Middlesex Counties, and Foodstock NJ.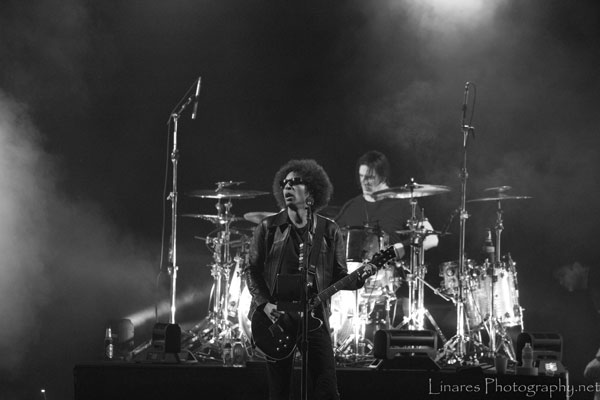 ON THE ROAD: Alice In Chains at Lunatic Luau18 In Virginia Beach
Lunatic Luau18 took place Saturday, May 5th at the Veterans United Home Loans Amphitheater at Virginia Beach, VA.  The festival included performances by Alice in Chains, Stone Sour, Stone Temple Pilots, Bullet For My Valentine, Sevendust, and Tremonti on the Main Stage, and Steel Panther, Popevil, The Sword, Unlocking The Truth, and RVNT on the Side Stage.  Photographer Mischa Linares was on hand to cover the event.  Here are photos of Alice in Chains from the festival.