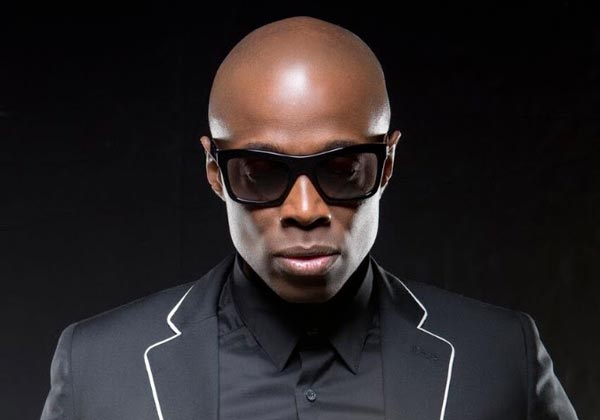 (NEWARK, NJ) -- New Jersey Performing Arts Center (NJPAC) presents an evening of contemporary R&B with two top artists: platinum-selling singer-songwriter KEM and his special guest, chart-topping vocalist Marsha Ambrosius on September 15 at 8:00pm.  Tickets range from $49 to $119.
The internationally renowned KEM is a three-time GRAMMY nominee and regularly heads the R&B charts. His credits include the platinum-selling album KEM: Album II; two gold-sellers, Kemistry and Intimacy; and five No. 1 hit singles, including "Love Calls," "I Can't Stop Loving You," "Why Would You Stay," "It's You," and "Nobody." Combined, KEM's albums have sold in excess of 2.9 million units.
GRAMMY-nominated R&B singer and songwriter Marsha Ambrosius first gained worldwide attention for her fusion of R&B, neo-soul, poetry and spoken word work as part of the popular duo, Floetry. Her 2011 debut solo album, Late Nights & Early Mornings, and its follow-up, Friend & Lovers, were both featured on the U.S. Billboard R&B Albums chart. Her hit singles include "Hope She Cheats on You (With a Basketball Player)," "Far Away," "Cold War," and "Run."
New Jersey Performing Arts Center (NJPAC), located at One Center Street in downtown Newark, N.J., has the most diverse programming and audience of any performing arts center in the country, and is the artistic, cultural, educational and civic center of New Jersey – where great performances and events enhance and transform lives every day. NJPAC brings diverse communities together, providing access to all and showcasing the state's and the world's best artists while acting as a leading catalyst in the revitalization of its home city. Through its extensive Arts Education programs, NJPAC is shaping the next generation of artists and arts enthusiasts. NJPAC has attracted more than 8 million visitors (including over 1.6 million children) since opening its doors in 1997, and nurtures meaningful and lasting relationships with each of its constituents.
---