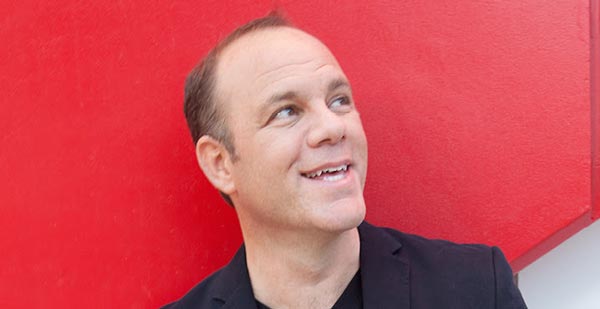 (NEWARK, NJ) -- New Jersey Performing Arts Center (NJPAC) presents a hysterical stand-up with New Jersey's own Tom Papa, currently the head writer and a regular performer on Live from Here, on February 23rd, 2019. With more than 20 years as a stand-up comedian, Tom Papa is one of the top comedic voices in the country finding success in film, TV, radio and podcasts as well as on the live stage.
A regular guest on both Conan and The Late Show with Stephen Colbert, Papa's most recent hour-long stand-up special, Human Mule, premiered on Epix as an "Epix Original" production. As an actor and voice artist, he has also lent his singular style to big-screen projects like Bee Movie, The Informant and Analyze That, and to a variety of television projects including Behind the Candelabra and Steven Soderbergh's Cinemax series, The Knick.
Several times a year in New York and Los Angeles, Tom hosts a live Come To Papa scripted radio play that is recorded live for the podcast and SiriusXM show. With residencies at Largo in Los Angeles and The Village Underground in NYC, Tom writes the script for each live radio show and casts top actors and comedians to play the roles or perform stand-up, all backed by a live band. Performers include Matt Damon, Sarah Silverman, Joel McHale, Bill Burr, Jim Gaffigan, John Mulaney, Kevin Nealon, Kevin Pollack and many more.
Papa recently released his first book, Your Dad Stole My Rake: And Other Family Dilemmas.
NJPAC is located at One Center Street in Newark, New Jersey. NJPAC has the most diverse programming and audience of any performing arts center in the country, and is the artistic, cultural, educational and civic center of New Jersey – where great performances and events enhance and transform lives every day. NJPAC brings diverse communities together, providing access to all and showcasing the state's and the world's best artists while acting as a leading catalyst in the revitalization of its home city. Through its extensive Arts Education programs, NJPAC is shaping the next generation of artists and arts enthusiasts. NJPAC has attracted more than 8 million visitors (including over 1.6 million children) since opening its doors in 1997, and nurtures meaningful and lasting relationships with each of its constituents.
---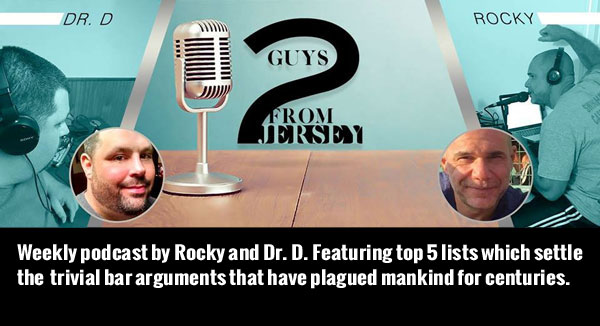 PODCAST: 2 Guys From Jersey - Episode 59
The gang is back together and about to celebrate that wonderfully glutinous holiday, Thanksgiving. In that spirit they remember the best meals from their various childhoods.




A Look At 2 Guys From Jersey
In issue 50, New Jersey Stage gave readers the opportunity to learn more about the writers who contribute to the magazine and the daily site. We'd like to give you the opportunity to learn more about the two shows that are featured in our magazine each month.  One is a podcast called 2 Guys From Jersey that runs a new episode every Wednesday. It involves Dr. D, Rocky, and Erin (a recent addition to the team) trying to settle trivial bar arguments that have plagued mankind for centuries.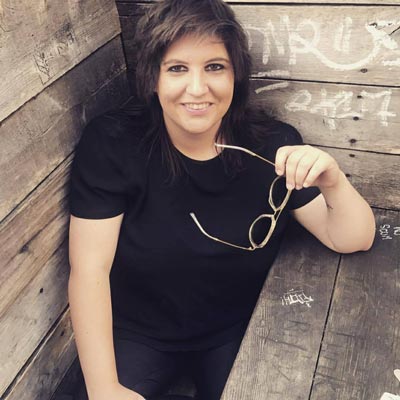 So You Want To Be A Comedian?
"I feel I have the kind of life where people think I'm making things up all of the time, but weirdness is kind of attracted to me," said Jess Alaimo, a comedian from Monmouth County.  "So, I just go with whatever happens to me."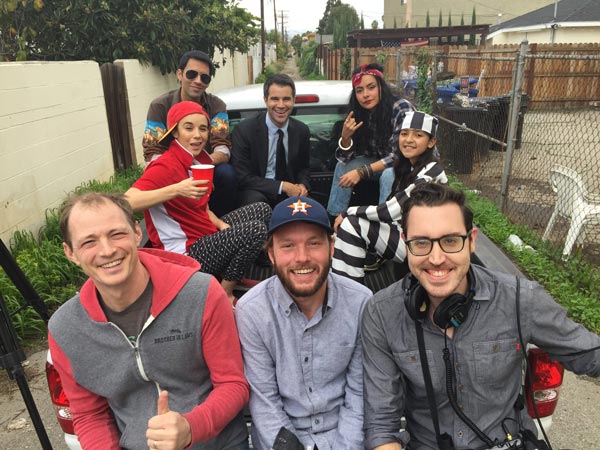 Bad Hombres Comedy
Bad Hombres Comedy is a comedy group created by Brian Nichols, Paul Salazar Jr. and Bernardo Cubría.  The trio all studied together at the University of Houston and have kept in touch ever since.  Together, they create a weekly podcast and a video web series that satirizes the world we now live in thanks to Donald Trump.