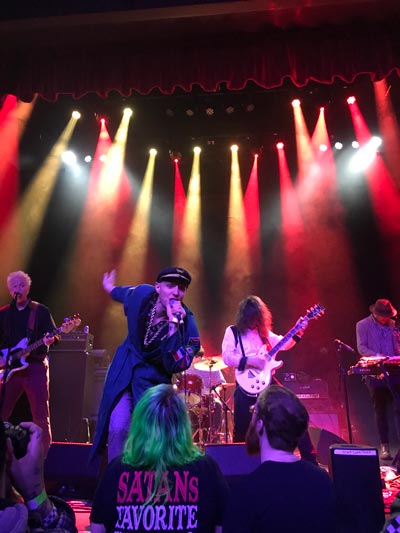 Jersey City-based Crazy & the Brains are pictured rockin' their hometown's White Eagle Hall. They will play the Makin Waves Summer Concert Series on July 28 at Asbury Park Brewery with Hot Blood, Little Vicious, Doc Rotten and Chris Brown. Fans of the band have been waiting three years for new Brain matter, but the five-song EP, "Out in the Weedz," produced by The Bouncing Souls' Pete Steinkopf was so worth the wait. Photo by Bob Makin
Another one of the Makin Waves Dirty Dozen favorite indie and unsigned bands are Crazy & the Brains, a wonderfully odd punk- and jazz-rooted ensemble from Jersey City, who would be straight-up punk if not for the amazing chops of the most unlikely of punk rockers, xylophonist Jeffrey Rubin. His frantic trickle 'n' tink is one of the things I love most about Crazy & the Brains, especially when he makes his mallets explode, tossing them to the floor, where they lay beheaded, shredded and shattered beneath his rig.
I also love the Johnny Thunders-possessed soul of front man Chris Urban who adds to that persona greatly with "Candy Yamz," the opening track of the band's new and long-awaited EP, "Out in the Weedz," produced by seminal Jersey band supporter Pete Steinkopf of the Bouncing Souls at his Little Eden Studios in Asbury Park. Interplay between the Thunder-like attitude of Urban, the thunderous rhythms of bassist Brett Maverick, guitarist Ernest Young and drummer Jonathan Lango, and the lightning hands of Rubin is at its best on this song about a punk who aims to come between his girl and her father.
A great xylophone intro next opens "Vapor Wave," an otherwise gnarly 'n' snarly surf-punk track. Yet, Rubin's charming chime more than holds it own throughout.
Like Johnny Thunders, Crazy & the Brains have a love of '60s pop, particularly girl-group rock, and that comes through on the title track, which sounds like The Shirelles through a funkel or punk funnel. Rubin's playing adds to both sides of the musical equation.
To the quirky "You Can Call Me Quincy," Maverick delivers an excellent Motown-like bass line that holds together the surrounding chaos, particular a wild, jungle cat-like ending. The closing "Nasty" lives up its title with a finish that continues the punk tradition of The Sex Pistols, The Dead Boys, and The Dictators. The eclectic tune also seems inspired in parts by Iggy Pop, '80s Brit rockers, such as Echo & the Bunnymen, and the Rude Boy sounds that inspired hardcore and ska punk.
Throughout "Out in the Weedz," Urban and Rubin deliver great performances, but the explosiveness that is Young, Maverick and Lango cannot be contained in the studio and has to be experienced live to get the full effect. I highly and wholeheartedly recommend you do that because Crazy & the Brains is one of the best live bands in New Jersey, especially how Young puts on a show, not just with his Angus Young-like guitar playing, but the way he flails his instrument and flings his body throughout a set.
In addition to "Out in the Weedz," you can experience the greatness that is Crazy & the Brains on July 28 when the band and fellow Little Eden stable mates Hot Blood, Little Vicious, Doc Rotten and Chris Brown play the Makin Waves Summer Concert Series at Asbury Park Brewery. Crazy & the Brains also will play July 7, Connie's Ric Rac, Philadelphia, with Mid Rats and Fat Heaven; Aug. 4, North Catty Park, Catasauqua, Pa., with Blanks 77, and The Punknews.org Summer Soirée, Aug. 24, Creep Records Store, also Philadelphia, where they'll play their own set and back Stza Crack of Choking Victim and Leftover Crack. Sharing that bill will be Joe Jack Talcum of The Dead Milkmen and Philly punk trio Pushin' It to the Limit.
Bob Makin is the reporter for
www.MyCentralJersey.com/entertainment
and a former managing editor of The Aquarian Weekly, which launched this column in 1988. Contact him at
makinwaves64@yahoo.com
. And like Makin Waves at
www.facebook.com/makinwavescolumn
.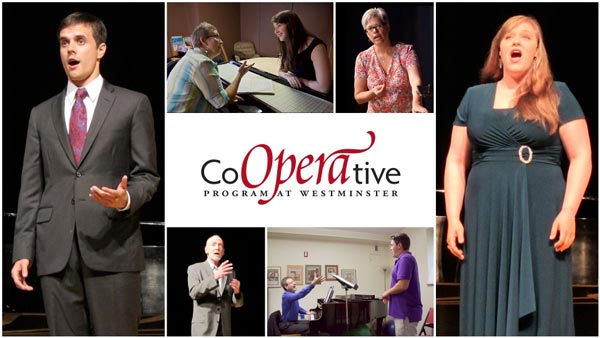 Westminster's Cooperative Operatic Arias Concerts
School may be out for the summer, but Westminster Choir College's CoOPERAtive Program is definitely in session and ready for several performances of their Operatic Arias concerts. In Bristol Chapel on the Westminster Choir College Campus in Princeton at 7:30 p.m. on Wednesdays July 11 and 18 and Fridays July 13 and 20, young artists in the CoOPERAtive program will perform arias written by some of opera's greatest composers.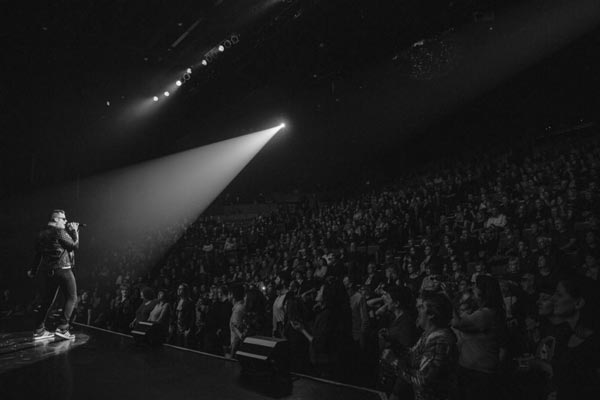 An Interview with Marc Martel of The Ultimate Queen Celebration Who Appears at The Great Auditorium on July 14
Queen — the superstar band which brilliantly fused classical and rock music — topped the music charts in the 1970s and '80s with hits like "We Are the Champions," "We Will Rock You," "Another One Bites the Dust," and "Crazy Little Thing Called Love." Led by frontman Freddie Mercury, the group — which also included guitarist Brian May and drummer Roger Taylor — went on to become one of the world's most popular bands selling hundreds of millions of records, being inducted into the Rock and Roll Hall of Fame, and earning a prestigious Grammy Lifetime Achievement Award.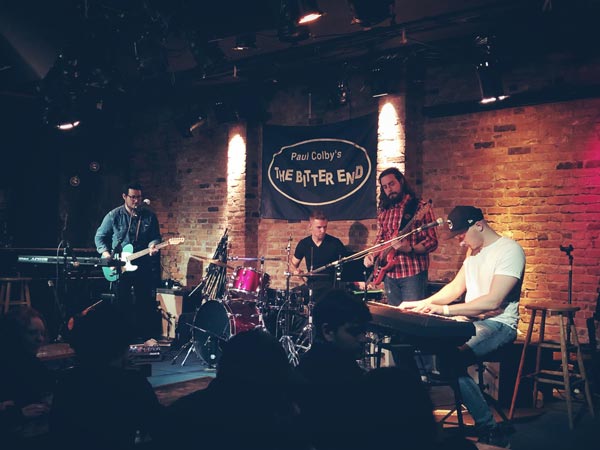 Erik Mason Returns To The Jersey Shore For Three Shows Benefiting Three Non Profits
(ASBURY PARK, NJ) — Piano-based singer-songwriter Erik Mason returns to the Jersey Shore for three shows this summer.  Mason, raised in Brielle, will be performing at The Saint (June 21 at 10:00pm) and House of Independents (July 5 at 7:00pm) in Asbury Park, and at Beach Haus Brewery (August 17 at 7:00pm) in Belmar.  He is donating proceeds from these shows to three nonprofit organizations in the area: Monmouth County SPCA, Big Brothers Big Sisters of Monmouth and Middlesex Counties, and Foodstock NJ.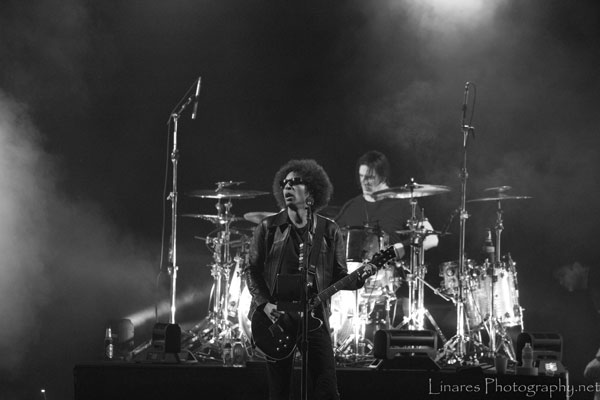 ON THE ROAD: Alice In Chains at Lunatic Luau18 In Virginia Beach
Lunatic Luau18 took place Saturday, May 5th at the Veterans United Home Loans Amphitheater at Virginia Beach, VA.  The festival included performances by Alice in Chains, Stone Sour, Stone Temple Pilots, Bullet For My Valentine, Sevendust, and Tremonti on the Main Stage, and Steel Panther, Popevil, The Sword, Unlocking The Truth, and RVNT on the Side Stage.  Photographer Mischa Linares was on hand to cover the event.  Here are photos of Alice in Chains from the festival.