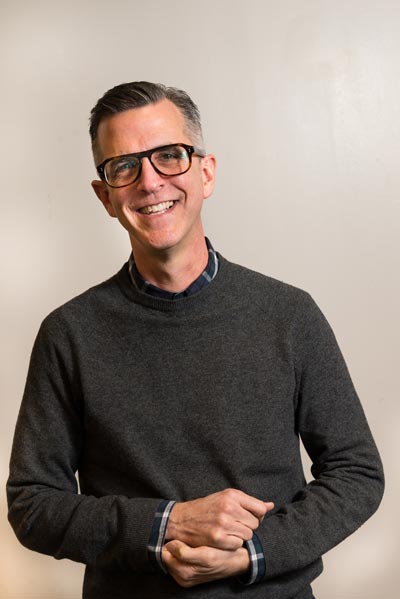 (UNION, NJ) --  Premiere Stages at Kean University will present Craig Garcia's Linger from July 12-29 in Kean University's Bauer Boucher Theatre Center (Vaughn Eames Hall, 1000 Morris Avenue, Union, N.J.). Recently selected from over 570 submissions as the winner of the 2018 Premiere Play Festival, Linger will feature actors Will Ehren, Michael Frederic, Robby Haltiwanger, Jonathan C. Kaplan, Sarah Kathryn Makl and Danielle Skraastad. John J. Wooten, producing artistic director of Premiere Stages, will direct.
In Mr. Garcia's powerful and affecting new work, Maryanne and James are forced to confront the possibility that their popular son is capable of an unthinkable act. As social media explodes over the incident, the couple struggles to hold their splintering family together.
"Craig's topical new play provides a fascinating look inside a family's quest to keep matters private in a modern world where social media makes that virtually impossible," stated Mr. Wooten. "Their journey is as harrowing as it is thought-provoking."
A resident of Glen Ridge and graduate of the University of California at Berkeley, Mr. Garcia is also a screenwriter, filmmaker and producer. His plays have been developed through the TRU New Voices Reading Series and Luna Stage's New Moon Short Play Festival. He has also produced Off-Broadway in New York, including the play Never Swim Alone, winner of the NY International Fringe Festival, and See Bob Run (co-produced by Susan O'Connor) at Rattlestick Playwrights Theater. 
Mr. Wooten has directed numerous critically acclaimed productions of new plays at Premiere, many of which were subsequently published, including Dark Part of the Forest, Any Other Name, ODD, Soldier's Heart, The Beautiful Dark and The Good Counselor. The latter two productions were also honored by the American Theatre Critics Association, along with the sold-out run of Follow Me to Nellie's, Dominique Morisseau's first play. New Jersey Premieres he has directed, at Premiere Stages and elsewhere, include Rabbit Hole, Snakebit, Boy Gets Girl, Soldier's Heart, Shmulnik's Waltz and last season's heralded production of Skeleton Crew.
---
The article continues after this ad
---
---
The accomplished cast includes Jonathan C. Kaplan, a Tony nominee and Theatre World Award winner for Broadway's Falsettos; Danielle Skraastad, currently appearing in the World Premiere of The Remains at Washington D.C.'s Studio Theatre; Michael Frederic, previously seen on television's "Royal Pains" and "The Men Who Built America"; Robby Haltiwanger, recently seen in the first National Tour of Ghost the Musical; Sarah Kathryn Makl, whose distinguished regional credits include Theater J and Ford's Theatre; and Will Ehren, who recently appeared in Radio City's beloved Christmas Spectacular.
Audience members are invited to further engage with the issues raised by Mr. Garcia's thought-provoking play through Premiere Stages' 2018 talk-back series, which offers free post-show discussions with community leaders and local experts after select matinee performances (July 14, 22 and 28 at 3:00 pm). Premiere will also offer a series of informal pre-show talks every Saturday evening 30 minutes prior to performance in the lobby of the theatre.
Linger runs July 12-29 in the Bauer Boucher Theatre Center on the Kean University main campus in Union, N.J. Performances take place Thursdays and Fridays at 8:00 pm, Saturdays at 3:00 pm and 8:00 pm, and Sundays at 3:00 pm.  Tickets are $30 standard, $20 for senior citizens and Kean alumni and staff, and $15 for students and patrons with disabilities. Significant discounts for groups of 8 or more apply. To make reservations or to order a season brochure, please call the box office at 908-737-7469 or visit Premiere Stages online at www.premierestagesatkean.com.
Premiere Stages offers affordable prices, air-conditioned facilities and free parking close to the theatre. Premiere Stages also provides free or discounted tickets to patrons with disabilities. All Premiere Stages facilities are fully accessible spaces, and companion seating is available for patrons with disabilities. Assistive listening devices and large print programs are available at all times; publications in alternate formats are available with advance notice. Please call 908-737-4077 for a list of sign-interpreted, audio-described or open-captioned performances. For more information, please visit Premiere Stages online at www.premierestagesatkean.com.
Premiere Stages is made possible in part through funding from W. John Bauer and Nancy Boucher, The New Jersey State Council on the Arts, The Geraldine R. Dodge Foundation, The Shubert Foundation, The Northfield Bank Foundation, The Wallerstein Foundation for Geriatric Life Improvement, The Hyde and Watson Foundation, The Union Foundation, E.J. Grassmann Trust, The New Jersey Theatre Alliance, Investors Foundation, The Union County HEART Grant, Les Malamut Art Gallery, Actors' Equity Association Foundation, and through the generous support of individual patrons and local organizations. Discover Jersey Arts is our marketing partner. Visit www.JerseyArts.com for more information about other arts programming happening around the Garden State. 
Photo by Ian Alfano.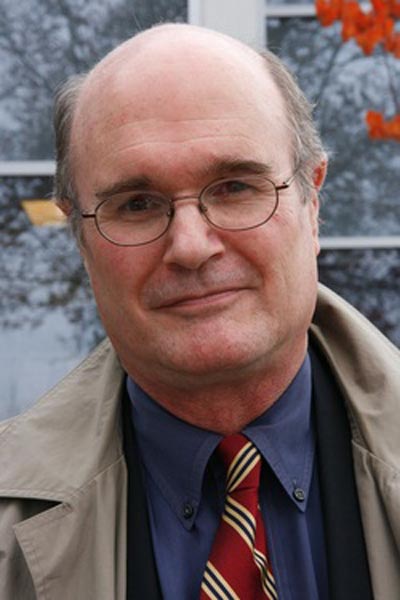 A Look At The 2018-19 Theatre Season At Centenary Stage Company
(HACKETTSTOWN, NJ) -- Theater fills the Lackland Performing Arts Center as Centenary Stage Company announces its 2018/19 professional theater line-up.  This season's main stage professional theater series includes four exciting CSC productions ranging from horror to a world premiere, from a spectacular musical to a timely relevant classical text. The season launches with Bram Stoker's classic horror Dracula adapted and directed by Charles Morey. The season continues with the rolling world premiere of Apples in Winter by Jennifer Fawcett. CSC's Family Holiday Spectacular returns with everyone's favorite orphan in Annie: The Musical. Finally, theatre luminaries Randall Duk Kim and Anne Occhiogrosso return to present John Alan Wyatt's translation of Henrik Ibsen's An Enemy of the People. Centenary Stage Company's Women Playwrights Series also returns and new for 2018/19 season Centenary Stage Company will be presenting the Gates Ferry Series: "What is Truth?" led by guest artists Randall Duk Kim and Anne Occhiogrosso.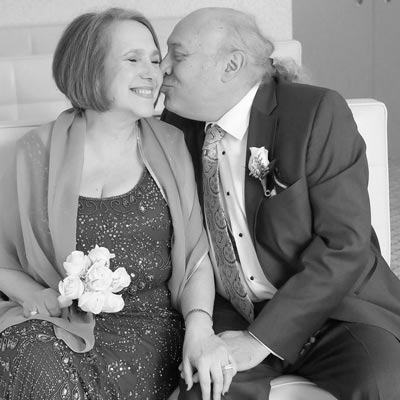 Long Branch Theatrical Couple Uncovered Creative Potential of Artists with Disabilities
In the early 1990s Gabor Barabas, MD, was medical director of the Matheny School and Hospital, a special hospital and school in Peapack, NJ, for children and adults with medically complex developmental disabilities. His wife, SuzAnne, who was director of the Peanut Butter Theatre for children, couldn't help wondering about the creative potential that might reside inside the minds of her husband's patients if they were given the opportunity to express themselves.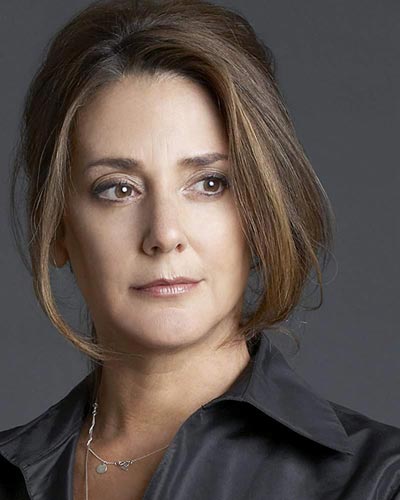 Talia Balsam Talks About Her Career And Upcoming Reading At George Street Playhouse
If acting were to come naturally to anyone, it would come to Talia Balsam. Balsam, who will appear in a reading of Eugene Pack's play "Night with Oscar" on June 8 at the George Street Playhouse in New Brunswick, is the daughter of two very successful actors—the late Oscar winner Martin Balsam and Joyce Van Patten.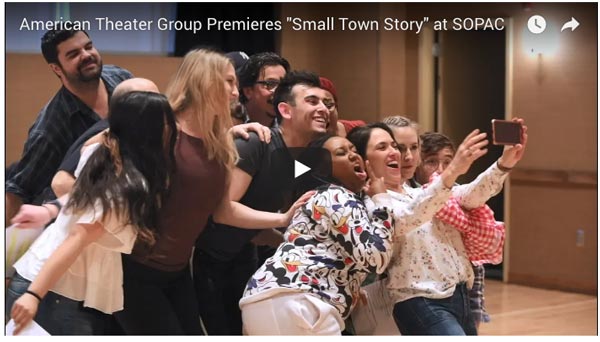 American Theater Group's "Small Town Story" Premieres at SOPAC
Can the power of theatre convince a small town to overcome its prejudices? That's what's at the heart of "Small Town Story," American Theater Group's new musical based on actual events. Making its premiere at South Orange Performing Arts Center Thursday, May 31 through Sunday, June 10, this show explores the power of theatre, the inherent dangers of silence and the potential of young people to change the world. Join Jesse and Dave at rehearsal and find out more from the team behind this meaningful show.