originally published: 04/06/2018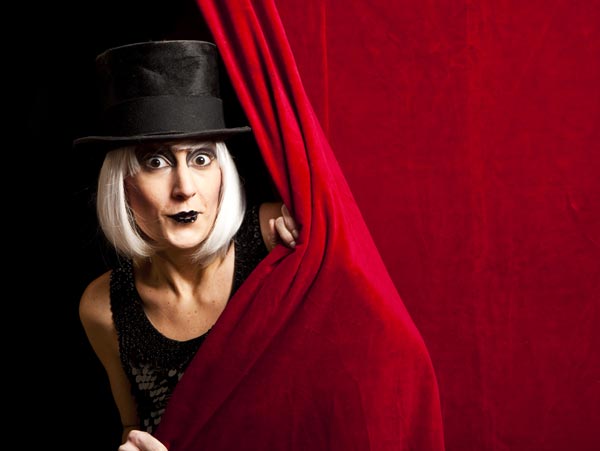 (HAMMONTON, NJ) -- The Eagle Theatre will present five plays in an ambitious 2019 season.  Plays include Gary, a futuristic World Premiere by celebrated local playwright Bruce Graham, the Regional Premiere of Karen Zacarías' comedy, Native Gardens, a lavish and loving staging of the epic musical blockbuster, Ragtime, by the writers of Once On This Island, Anastasia, Rocky: The Musical, an exciting adventure-filled bluegrass musical experience entitled The Burnt Part Boys, and Dogfight, a hauntingly romantic pop musical by Pasek & Paul, composers of Dear Evan Hansen and The Greatest Showman. 
Additionally, The Eagle Theatre will host the 3rd Annual New Jersey Fringe Festival, a 3-day street fair and theatrical marathon, featuring multiple eclectic productions, a beer and wine garden, pop-up art, food, live music, and street performers; Eagle Theatre Conservatory, a year-round tuition based theatrical institute for all ages and levels of professionalism; New Works Development Series, a play reading series dedicated the nurturing local playwrights; a traveling Theatre for Youth Audiences program, specializing in providing arts education to schools in under served communities; as well as, several Stand-Up Comedy Nights, and off-site revues presented by Eagle Entertainment. 
"The Eagle Theatre is where professional artists can make a home, where the stars of tomorrow can receive a reputable education, and patrons from all over the world can be enlightened and entertained." said Artistic Director Ted Wioncek III. "Now entering our 8th season, Eagle Theatre has made its mark by telling poignant stories in an authentic way. When choosing a season, we set out to find commanding stories that inspire; stories full of passion and compassion; stories that ignite and excite the dreamer in all of us. This season, in keeping with tradition, we set out to tell these stories in the most visceral and visually stunning way possible to continue to provide audience with a landmark for world-class innovative and invigorating entertainment." This is Wioncek's 8th year with Eagle Theatre, operating closely in collaboration with Producing Director Ed Corsi.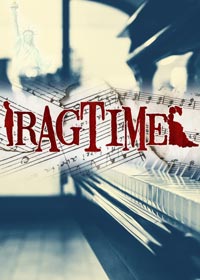 The Eagle Theatre will kick off its 2019 season with the sell-out Broadway sensation, Ragtime (January 24th – February 17th, 2019). Brimming with unforgettable melodies and a deeply compelling story of love and loss, Ragtime paints a powerful portrait of the American Dream that awakens the heart and captivates the soul. Set in the volatile melting pot of New York City, three distinct American stories are woven together—a determined Jewish immigrant, a daring Harlem musician and an upper-class mother, united by their courage, compassion and belief in a better tomorrow. Based on the novel by E. L. Doctorow, this triumphant must-see musical masterpiece is bursting with show-stopping splendor and unbridled passion. This breathtaking musical was written by Tony Award® winners Stephen Flaherty & Lynn Ahrens (Once On This Island, Anastasia, Rocky: The Musical), and Terrence McNally (Catch Me If You Can, Anastasia, Master Class). The original Broadway production, featuring a cast of 53 performers, garnered 4 Tony Awards® and 5 Drama Desk Awards. Eagle Theatre's has since developed a new and evocative retelling, featuring a cast of 18 performers for this boundless opus. Ragtime will be Eagle Theatre's largest and most lavish production to date.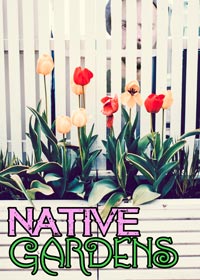 Come March and April, The Eagle Theatre is proud to announce that the official Regional Premiere of the new hot-button comedy, Native Gardens, will make its way to  the stage (March 21st – April 14th, 2018). Cultures clash in this brilliant new shear-sharp, flower-flinging romp, turning well-intentioned neighbors into feuding enemies. Pablo, a rising attorney, and doctoral candidate Tania, his very pregnant wife, have just purchased a home in a historic neighborhood next to Frank and Virginia, a well-established D.C. couple with a prize-worthy English garden. But a disagreement over the property line that separates their backyards soon spirals into an all-out war of taste, class, and gardening.
---
The article continues after this ad
---
---
Eagle Theatre's production promises to be chockfull of pep and poignancy, as Mexican-American playwright Karen Zacarías pushes the boundaries and shatters biases one laugh at a time. Zacarías is the founder of the Young Playwrights' Theatre in Washington, D.C., and is most known for her play, Mariela in the Desert, winner of the National Latino Playwriting Award.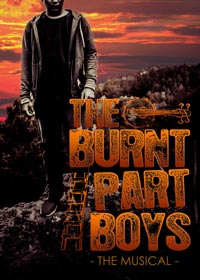 The Eagle Theatre will head into spring ready to embark on a wild adventure to the West Virginia Appalachian Mountains. Mist and music fill the air as Eagle Theatre presents this richly authentic theatrical experience, The Burnt Part Boys (May 30th – June 23rd). Locally named The Burnt Part, the Pickaway Coal Company's South Mountain closed down after an accident in 1952 that resulted in the death of four miners. Ten years later, Jake Twitchell is an employee of that same company, doing the same job that took his own father's life. Much to the dismay of his movie-buff younger brother, Pete, the Pickaway Coal Company is going to begin re-mining The Burnt Part and send down Jake. Inspired by his silver screen heroes, Pete sets out for The Burnt Part with his saw-playing best friend, Dusty, a pack full of dynamite and plans to render it useless. Dangerous and heartwarming discoveries comprise every layer on the road to the mine. This coming-of-age story is written by Mariana Elder, with lyrics by Nathan Tysen, and music by Chris Miller. Despite being a musical theater writing team for over ten years, The Burnt Part Boys songwriters, Miller and Tysen, have been gathering a lot of attention lately with their Broadway hit, based on the popular novel, Tuck Everlasting.  
They are also recipients of the Jonathan Larson Performing Arts Grant (2003), creator of RENT, Eagle Theatre's inaugural production in 2012. Eagle Theatre's production of The Burnt Part Boys will mimic that of their Theatre Philadelphia Barrymore Award Nominated production ofGodspell (Outstanding Overall Production of a Musical) in that it will be environmentally staged. This will allow for the entire theatre to transform into an interactive playground, with audience seating set in the round, allowing this mesmerizing musical of youthful mischief and mayhem to take you on a gripping  bluegrass-inspired journey.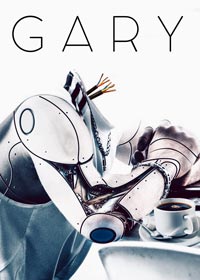 In Fall, Eagle Theatre creates a cybernetic fun-factory for the World Premiere, futuristic comedy, Gary (September 19th – October 13th), by award-winning playwright, Bruce Graham. This cheeky yet reflective parody puts convenience and comfort first as it begs the questions; What happens when communication has become obsolete? When human connection is a dream of the past? When technology takes over? First, there was Siri... then came Alexa… Now, meet Gary! Celebrated playwright, Bruce Graham began his career as a playwright at the Philadelphia Festival Theatre for New Plays (PFT) in 1984 with Burkie. Graham became playwright-in-residence at PFT and later served two years as Artistic Director. He has received grants from the Pew Foundation, the Rockefeller Foundation, and was a past winner of the Princess Grace Foundation Statuette. He won the Rosenthal Prize for his play Coyote On A Fence. He has won consecutive Theatre Philadelphia Barrymore Awards for Best New Play (Something Intangible and Any Given Monday) and Chicago's Jefferson Award for The Outgoing Tide. He is the first American playwright to be invited two years in a row to the Galway Arts Festival, which produced two of his plays, The Outgoing Tide and Stella and Lou. Graham recently returned to acting and has appeared as Ben Hecht in The Eagle Theatre's Theatre Philadelphia Barrymore Recommended acclaimed production of Ron Hutchinson's Moonlight and Magnolias, directed by Artistic Director Ted Wioncek III. Gary will receive a public reading at Florida Rep's 5th Annual PlayLab Festival in May 2018.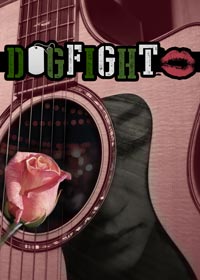 The Eagle Theatre closes their season with a brilliant new production of the beautifully romantic and hauntingly heartbreaking musical, Dogfight (Nov 14th – December 8th).  It's November 21, 1963. On the eve of their deployment to a small but growing conflict in Southeast Asia, three young Marines set out for a night of debauchery. But, when Corporal Eddie Birdlace meets Rose, an awkward and idealistic waitress, he finds himself learning an unexpected lesson in the power of love. Based on the 1991 Warner Brothers film, Dogfight, written by Lucille Lortel Award winners, Pasek & Paul (Dear Evan Hansen, The Greatest Showman) is studded with an unstoppable pop score, an unexpected love affair, and a genuine and charming message that takes audiences to new heights. 
Eagle Theatre is located at 208 Vine Street in Hammonton, New Jersey. It is South Jersey's only year-round professional Equity theatre, is dedicated to redefining regional theatre through innovation, enlightened production techniques and the development of eclectic theatrics.