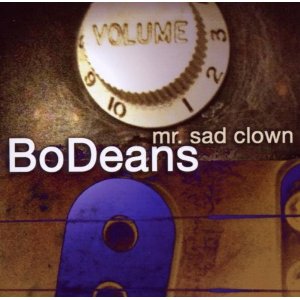 Personally, I thought 2010 was an incredible year for music - and especially local (NJ) music as this list implies. Unlike many people, I no longer do lists of national and local artists. Since my online radio station (ThePenguinRocks.com) plays the locals alongside national artists I felt this list should treat them the same as well.
Let's hope creating a list for 2011 is as difficult as it was this year. There are TONS of great discs that I could have included!
TOP 20 RECORDS OF 2010
1) The Bodeans - "Mr. Sad Clown"
2) Keith Monacchio - "The Long Evening"
3) Tommy Strazza - "The Model Citizen LP"
4) US Rails
5) The Gaslight Anthem - "American Slang"
6) Three Hour Tour - "Looking for Tomorrow"
7) ProXima - "Lost Blood In Paris"
8) The Amboys - "Everything Between the Moon & the Sun"
9) Painkiller Hotel - "Afterglow"
10) Lost In Society - "Eastern Empire"
11) April Smith & the Great Picture Show - "Songs for a Sinking Ship"
12) Jon Caspi and the First Gun - "Strange Situation"
13) The John Bryne Band - "After the Wake"
14) Ben Arnold - "Simplify"
15) George Wirth - "The Last Good Kiss"
16) Anthony D'Amato - "Down Wires"
17) Shoebox Letters - "Damaged Goods"
18) Sky Parade - "Intoxicated"
19) Josh Ritter - "So Runs the World Away"
20) Status Green - "Cheap Sunglasses"


| | | |
| --- | --- | --- |
| Celine Dion To Perform At Prudential Center On March 7, 2020 | Prudential Center Presents Bad Bunny | The Outlaws To Perform At Newton Theatre On November 2nd |
| Tusk Comes to The Newton Theatre On November 23 | Prudential Center Adds Second Show For Celine Dion | Soulshine: An Allman Brothers Experience Comes To NJPAC On October 19 |