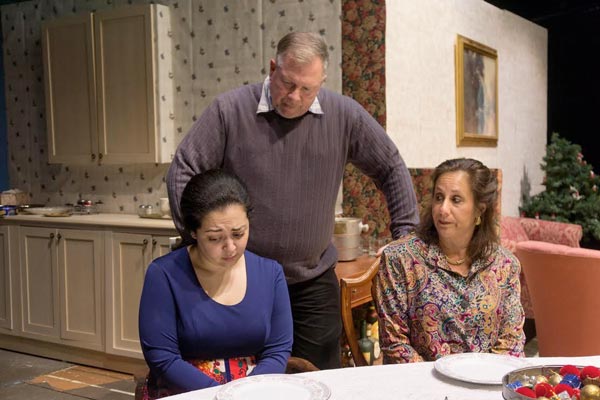 Runs Jan 13 - Jan 28

(UPPER MONTCLAIR, NJ) -- Welcome to the world of the Bascovs, a Jewish family living in a sprawling Central Park West apartment. In 1980, former movie star Julie Bascov and her sister-in-law Faye bring their families together for their traditional holiday dinner. But tonight, things are not usual. A houseguest has joined the festivities for the first time and he unwittingly – or perhaps by design – insinuates himself into the family drama. Twenty years later, the Bascovs' seemingly picture-perfect life may be about to crumble. Find out what happens when The Assembled Parties by Richard Greenberg makes its New Jersey premiere at Studio Playhouse in Upper Montclair....
Read On
---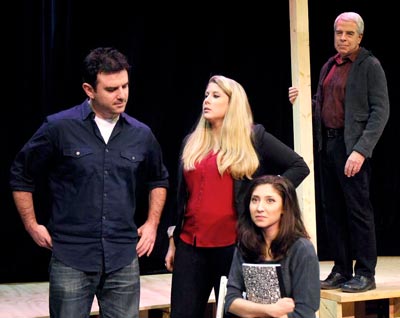 Runs Jan 13 - Jan 29

(MONTVILLE, NJ) -- On the eve of her twenty-fifth birthday, Catherine, a troubled young woman, has spent years caring for her brilliant but unstable father, a famous mathematician. Now, following his death, she must deal with her own volatile emotions; the arrival of her estranged sister, Claire; and the attentions of Hal, a former student of her fathers who hopes to find valuable work in the 103 notebooks that her father left behind. Over the long weekend that follows, a burgeoning romance and the discovery of a mysterious notebook draw Catherine into the most difficult problem of all: How much of her father's madness -- or genius -- will she inherit?...
Read On
---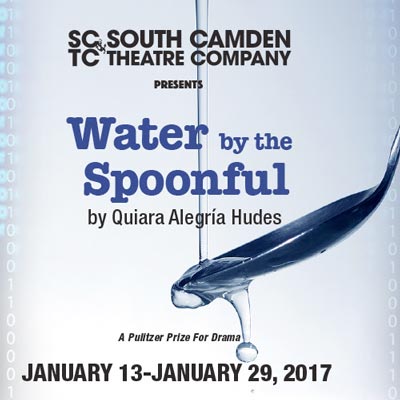 Runs Jan 13 - Jan 29

(CAMDEN, NJ) -- South Camden Theatre Company presents Water By The Spoonful by Quiara Alegría Hudes, a heartfelt and poetic meditation of lives on the brink of redemption and self-discovery. The production runs from January 13 to January 29 with 9 performances on Friday and Saturday nights at 8:00pm and Sunday matinees at 2:00pm....
Read On
---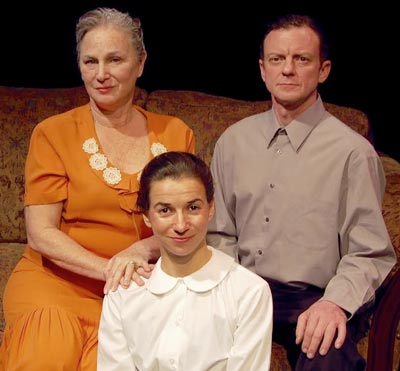 Runs Jan 13 - Jan 29

(LEONIA, NJ) --A classic of the American theatre,The Glass Menagerie by Tennessee Williams is a deeply touching play of poetic beauty. The story follows the trials and tribulations of the Wingfield family as it struggles to survive the Great Depression in a one bedroom, back alley apartment in St, Louis, MO. Tom, a restless dreamer, yearns to break free from a dead end job and his domineering mother, Amanda. However, he is torn by the thought of abandoning his emotionally fragile sister, Laura, a recluse hiding behind her collection of glass figurines....
Read On
---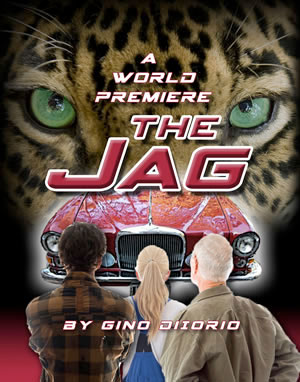 Runs Jan 12 - Feb 12

(LONG BRANCH, NJ) -- Seventy-year-old "Chick" Chicarella (Grimaldi) has one prized possession, a 1967 Jaguar that is in desperate need of repair. When his son, "Bone", (Daftsios) suggests that they finish the car and sell it off, old family wounds and failures rise to the surface. That's the story behing The Jag by Gino DiIorio, which will have its World Premiere at New Jersey Repertory Company from January 12 - February 12....
Read On
---

Runs Jan 14 - Feb 12

(RED BANK, NJ) -- Two River Theater continues its 2016/17 Season with Hurricane Diane, a commissioned world-premiere play written by Madeleine George and directed by Leigh Silverman. In the play, the playwright turns the Greek god Dionysus into Diane (Becca Blackwell), a lesbian separatist permaculture gardener from Vermont whose mission is restoring the Earth to its natural state—and gathering acolytes. Performances run January 14 through February 12....
Read On
---
theatre Calendar

---
Two River Theater
Thursday, 01/19/2017 at 5:00pm
Red Bank, NJ
---
Studio Playhouse Upper Montclair
Thursday, 01/19/2017 at 8:00pm
Upper Montclair, NJ
---
Studio Playhouse Upper Montclair
Friday, 01/20/2017 at 8:00pm
Upper Montclair, NJ
---
The Ritz Theatre
Friday, 01/20/2017 at 8:00pm
Haddon Twp, NJ
---
Wayne Hills High School
Friday, 01/20/2017 at 8:00pm
Wayne, NJ
---
New Jersey School of Dramatic Arts
Saturday, 01/21/2017 at 10:00am
Bloomfield, NJ
---
Wayne Hills High School
Saturday, 01/21/2017 at 3:00pm
Wayne, NJ
---
Studio Playhouse Upper Montclair
Saturday, 01/21/2017 at 8:00pm
Upper Montclair, NJ
---
The Ritz Theatre
Saturday, 01/21/2017 at 8:00pm
Haddon Twp, NJ
---
Phoenix Productions
Sunday, 01/22/2017 at 1:00pm
Red Bank, NJ
---
See all theatre events
---