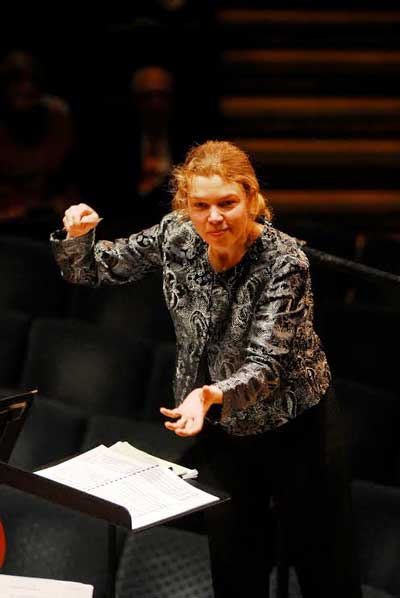 (PRINCETON, NJ) -- Westminster Community Orchestra, conducted by Ruth Ochs, will present a concert titled "Variations and More" on Sunday, March 26, 2017 at 3:00pm in Hillman Performance Hall in the Marion Buckelew Center on the campus of Westminster Choir College of Rider University in Princeton, NJ.
The program will feature Pelléas et Mélisande Suite for Orchestra by Gabriel Fauré and Variations on a Theme by Joseph Haydn by Johannes Brahms.  Additionally Keiko Hayashi will perform the first movement of Frédéric Chopin's Piano Concerto No. 2 in F Minor.
Winner of the adult division of Westminster Conservatory's concerto competition, Keiko Hayashi graduated from the National Aichi University in Nagoya, Japan, with a certificate in education. She moved to the United States in 2002 and began teaching third grade at the Japanese Language School in Philadelphia. In 2003, she started taking piano lessons with Jean Stackhouse at Westminster Choir College of Rider University, and she matriculated in its Certificate Program in Piano Pedagogy in 2004. Upon completing the program, she studied with Eunha Kim. She has been studying with Ena Bronstein Barton at Westminster since 2008.
Now in her12th season as conductor and music director of the Westminster Community Orchestra, Ruth Ochs has led the orchestra in performances of major orchestral and choral-orchestral works, including symphonies by Beethoven, Brahms, Haydn, Mozart, Saint-Saëns, Shostakovich and Tchaikovsky. Under her leadership, the orchestra continues to feature choral ensembles and soloists from the Westminster Conservatory and to collaborate with Westminster Choir College students. She is also the founding conductor of the Princeton Charter School/Westminster Conservatory Youth Orchestra, and she is in her 13th season as the conductor of the Princeton University Sinfonia.
Ms. Ochs holds degrees in Music and Orchestral Conducting from Harvard University and the University of Texas at Austin, and she is completing her Ph.D. in Musicology at Princeton University. She is currently a lecturer in the Princeton University Department of Music.
---
Tickets are $15 for adults and $10 for students/seniors. Tickets are available online at www.rider.edu/arts or by phone at 609-921-2663.
In its 29th season, the Westminster Community Orchestra is known for performances that showcase the artistry, commit­ment and passion of a true community ensemble. The group presents popular programs noted for their diverse repertoire and widespread appeal. Members are professional and gifted amateur musicians from New Jersey and Pennsylvania. They come from all walks of life but share a common goal: the desire to make wonderful music for themselves and their community.
Westminster Choir College of Rider University is located at the corner of Hamilton Avenue and Walnut Lane in Princeton.