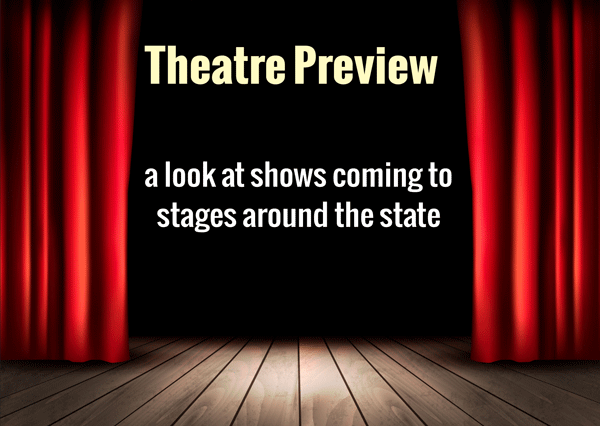 Each month, New Jersey Stage presents a preview of plays coming to the area in our monthly magazine. We have 16 shows this month in our preview, but two are closing at the end of April.
---
The Women of Padilla, Two River Theater, 21 Bridge Avenue, Red Bank - Time is running out to see this play about eight women who kept the faith. Through the power of food, faith, laughter, and each other eight women find a way to carry on life at home while their husbands are away at war. Inspired by the heightened lyricism of the renowned playwright and poet Garcia Lorca, this beautiful new play shows us there is always a way-- even through the hardest times --to set our love free. Directed by Ken Rus Schmoll, Two River Theater presents The Women of Padilla now to April 30.
---
Rabbit Hole, The Company Theatre Group, The Hackensack Cultural Arts Center, 39 Broadway, Hackensack NJ - This wonderful and thought-provoking play explores the complex human condition of grief as a family struggles to try to cope with the loss of their young son and asks the question what if you could travel like Alice through a rabbit hole to another a new time, place, and circumstance. The Company Theatre Group presents this Pulitizer Prize winning play now to April 30.
---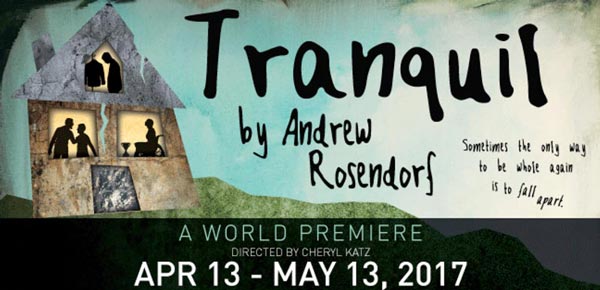 Tranquil, Luna Stage, 555 Valley Road, West Orange - Paralyzed in the car accident that claimed her mother's life, 17-year-old Ellen is determined to experience all her teenage years have to offer. But when the past comes knocking on the door in the form of Ellen's brother, her small family's delicate balance is upended. In a home awash with anger, guilt, and Ellen's raging hormones, Tranquil is a raw exploration of one shattered family striving to be whole again. Note: this play contains mature situations and frank sexuality. Directed by Cheryl Katz, Luna Stage presents Tranquil from April 13 to May 13.
---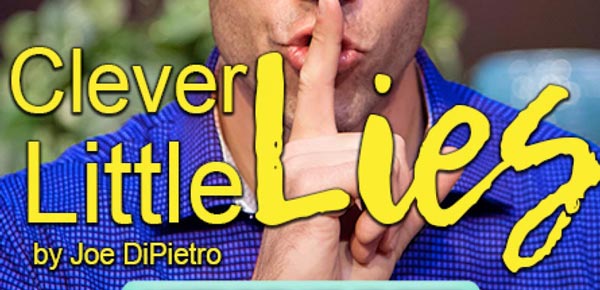 Clever Little Lies, The Bickford Theatre, 6 Normandy Heights Road, Morristown - When Alice notices her beloved husband Bill has returned home on edge after a tennis match with their son, she grows suspicious and springs into action. Sideplitting chaos ensues as Alice digs for the truth, resulting in even more honesty than anyone expected. Note: This play contains adult language and adult situations. Written by Joe DiPietro, The Bickford Theatre presents Clever Little Lies from April 20 to May 7. The Bickford Theatre is located inside the Morris Museum.
---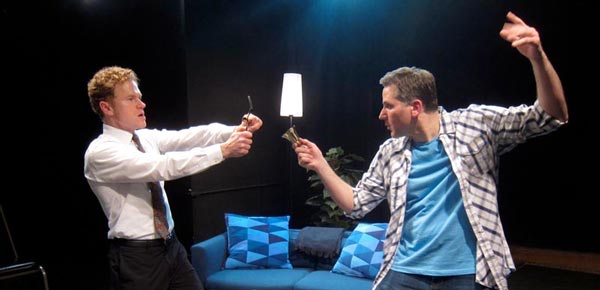 ---
Things Being What They Are, Dreamcatcher Repertory Theatre, 120 Morris Avenue, Summit - As Bill anxiously waits for his unfaithful wife and his furniture, he is visited by Jack, a divorced neighbor who suggests the loneliness of life after marriage. At first Jack appears to be a nightmare neighbor—intrusive, needy, boorish—but gradually Bill's perception of his new "friend" deepens. Dreamcatcher Repertory Theatre presents this play by Wendy MacLeod from April 20 to May 7. The production takes place at the Oakes Center. It is directed by Laura Ekstrand and stars Clark Carmichael and Jason Szamreta.
---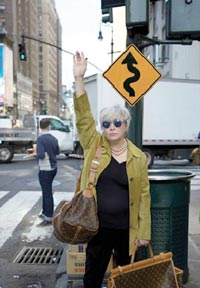 Curvy Widow, George Street Playhouse, 9 Livingston Avenue, New Brunswick - Nancy Opel returns to George Street Playhouse after her hilarious, show-stealing performance as Ma/The Mayor in The Toxic Avenger to star in this sassy, frank and witty musical comedy that follows the daily exploits of a feisty fifty-something widow. Her adventures inspire laughter and -- in the least expected places -- reveal unexpected truths about life, love, survival and sex. Joining Opel in the cast is Andrea Bianchi, Aisha de Haas, Elizabeth Ward Land, Ken Land, Alan Muraoka and Chris Shyer. Featuring book by Bobby Goldman with music and lyrics by Drew Brody. Directed by Peter Flynn, George Street presents Curvy Widow from May 2nd to May 21.
---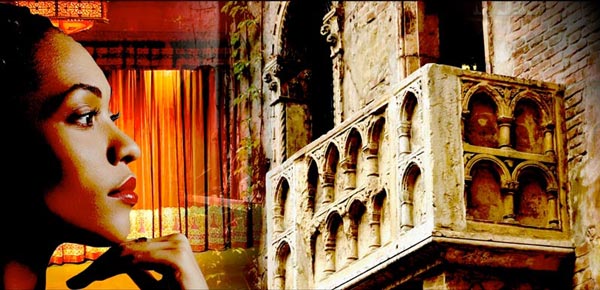 & Juliet, New Jersey Repertory Company, 179 Broadway, Long Branch - Charlie Vaughn, an idealistic young director comes to a small conservative college campus to stage a production of Romeo & Juliet. When Charlie announces his decision to abide by Elizabethan custom and cast a boy as Juliet, he invites the wrath of Annie, an African-American student who believes she has paid her dues in the drama department and is passionately vying for the role. Cast includes Nadia Brown, John FitzGibbon, and Jacob A. Ware. Marc Geller directs. NJ Rep presents this World Premiere of & Juliet by Robert Caisley from May 4 to June 4.
---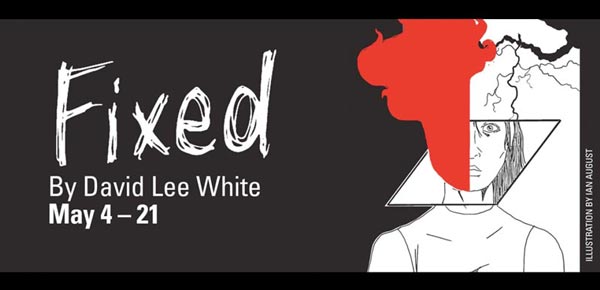 Fixed, Passage Theatre Company, Front and Montgomery St, Trenton - On the verge of adulthood, Ronnie, Daryl, and Valerie made a promise to take care of each other whenever they needed help. But when things got tough, one friend broke the vow. 15 years later, with Ronnie suffering from an undiagnosed mental illness, they reunite. But what are they willing to sacrifice to make sure the people they love are fixed? Originally commissioned by the NJPAC Stage Exchange. Passage Theatre Company presents Fixed by David Lee White, directed by Maureen Heffernan, from May 4 to May 21.
---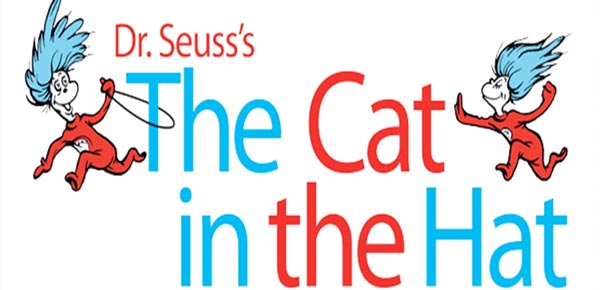 Dr Seuss's The Cat In The Hat, The Growing Stage, 7 Ledgewood Avenue, Netcong - From the moment his tall, red-and-white-striped hat appears around the door, Sally and her brother know that The Cat In The Hat is the funniest, most mischievous cat they have ever met. With the trickiest of tricks and craziest of ideas, he is certainly fun to play with. And he turns a rainy afternoon into an amazing adventure. But what will mum find when she gets home…? For ages Pre-K through Adult. Originally produced by the National Theatre of Great Britain, The Growing Stage presents Dr. Seuss's The Cat In The Hat from May 5 to May 21.
---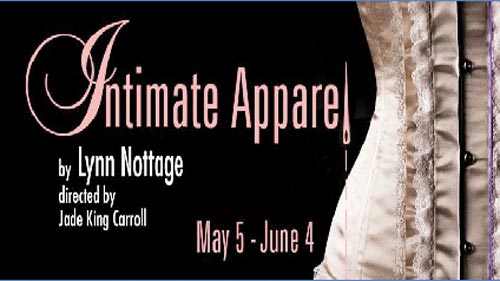 Intimate Apparel, McCarter Theater Center, 91 University Place, Princeton - The year is 1905. A young, single African American seamstress is supporting herself by creating exquisite lingerie for wealthy Manhattan clients. When a letter arrives from a stranger, it awakens a desire within her that leads to the love she yearned for, but is nothing like she expected. Jade King Carroll returns to McCarter to direct this tender, exquisitely-written historical romance from Pulitzer Prize-winning playwright Lynn Nottage. Directed by Jade King Carroll, McCarter Theatre presents Intimate Apparel from May 5 to June 4.
---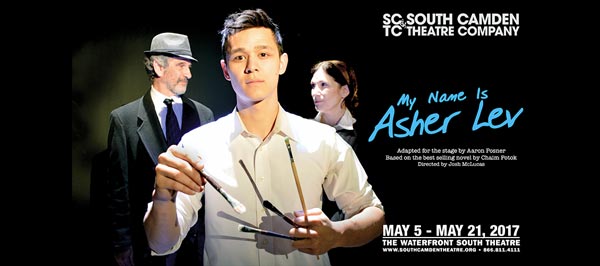 My Name Is Asher Lev, South Camden Theatre Co., 400 Jasper Street, Camden - Hasidic Jews do not pursue art. Hasidic Jews do not paint crucifixions. When a young Jewish boy discovers his immense talent, he must reconcile his drive to create with his religious traditions, community, and a family that does not understand him. Based on the best selling novel by Chaim Potok and adapted for the stage by Aaron Posner, South Camden Theatre Company presents My Name is Asher Lev from May 5 to May 21. The production is directed by Directed By Josh McLucas and stars Tyler S. Elliott, Steve Gleich, and Stacy Skinner.
---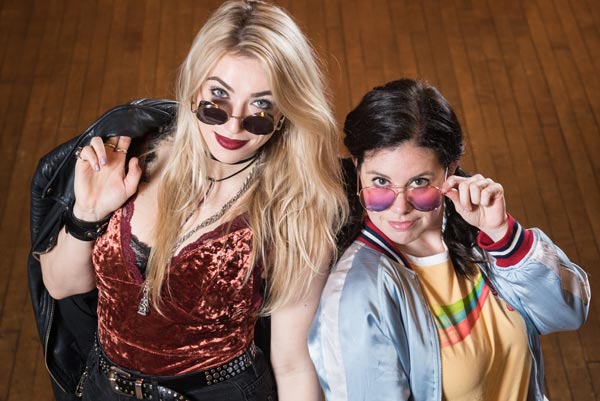 Hit Her with the Skates, Hamilton Stage, 360 Hamilton Street, Rahway - A World Premiere musical by Christine Rea and Rick Briskin. Hit Her with the Skates is Grease meets Hairspray with a spinkle of Xanadu! It's 1994 and rock star Jacqueline Miller has a lot to celebrate. She's headlining her first national tour and returning for a hometown concert at her beloved Windy City Skates. When complications hit her head on, Jacqueline comes face-to-face with her 12-year-old self and all the things she learned during the golden age of the roller rink in 1977. Hit Her with the Skates runs May 12 - May 27 in Rahway.
---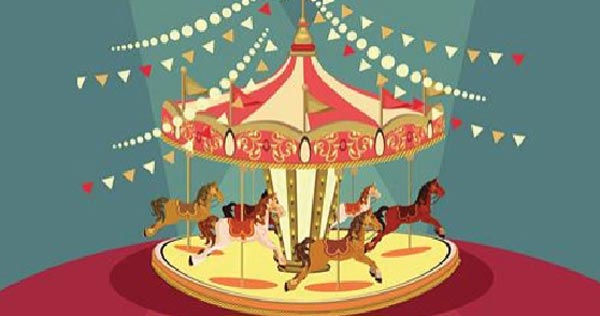 Rodgers & Hammerstein's Carousel, Algonquin Arts Theatre, 173 Main Street, Manasquan - In a Maine coastal village toward the end of the 19th century, the swaggering, carefree carnival barker, Billy Bigelow, captivates and marries the naive millworker, Julie Jordan. Billy loses his job just as he learns that Julie is pregnant and, desperately intent upon providing a decent life for his family, he is coerced into being an accomplice to a robbery. Caught in the act and facing the certainty of prison, he takes his own life and is sent 'up there.' Billy is allowed to return to earth for one day fifteen years later, and he encounters the daughter he never knew. Carousel runs May 12 - May 21 at the Algonquin Arts Theatre.
---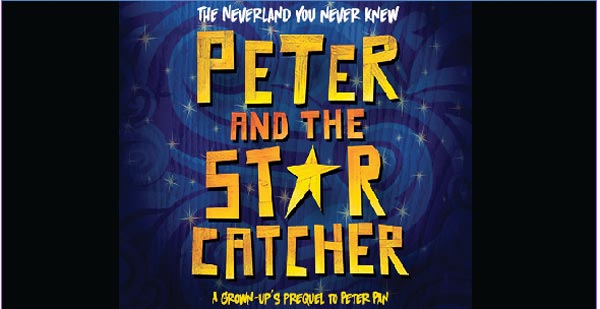 Peter and the Starcatcher, The Eagle Theatre, 208 Vine Street, Hammonton - Peter and the Starcatcher is the grownup's prequel to Peter Pan. When starcatcher-in-training, Molly, meets an orphan boy longing for a home, they embark on the adventure of a lifetime. You'll be whisked away on a breathtaking quest to answer the question: How did a boy named Peter become the boy who never grew up? Peter and the Starcatcher takes a hilarious romp through the Neverland you never knew. The production stars Tim Rinehart, Griffin Stanton-Ameisen, Jared Delaney and more. The Eagle Theatre presents Peter and the Star Catcher from May 12 to June 11.
---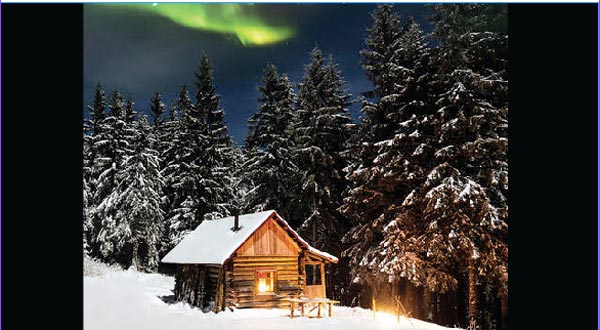 Almost, Maine, The Women's Theater Co., 1130 Knoll Road, Lake Hiawatha - Almost, Maine by John Cariani, comprising nine short plays that explore love and loss in a remote, mythical almost-town called Almost, Maine. It premiered at the Portland Stage Company in Portland, Maine in 2004 where it broke box office records and garnered critical acclaim. There are eleven short scenes: the Prologue (which continues in the Interlogue and Epilogue), Her Heart, Sad and Glad, This Hurts, Getting It Back, They Fell, Where It Went, Story of Hope, and Seeing the Thing. The Women's Theater Company presents this May 12-21.
---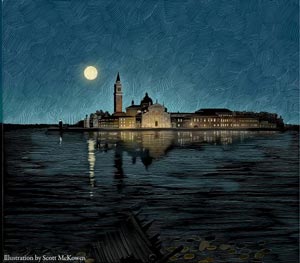 The Merchant of Venice, The Shakespeare Theatre of NJ, 36 Madison Avenue, Madison - A money-obsessed, patriarchal, dysfunctional society where wealth bestows power; one in which women cannot determine their own fate, and one marked by religious and racial prejudice. Sound familiar? Shakespeare's dark comedy could not be more resonant for our time. A play that offers no true villains or heroes, his Venice presents a culture as complex and troubling as our own, where the situations and questions posed ask us to examine the "quality of mercy" in myriad ways. The Shakespeare Theatre presents this May 17 to June 4.