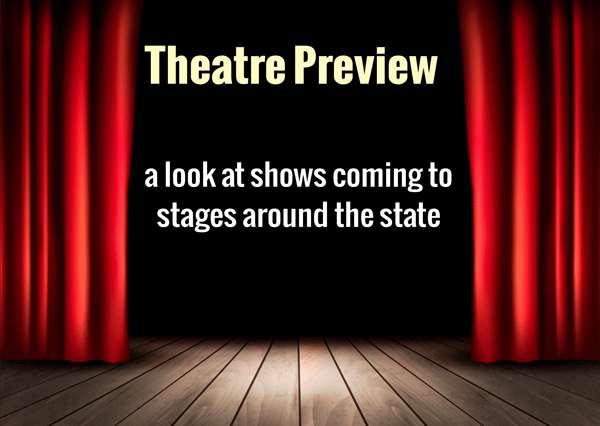 A look at shows coming to stages around the state. Make sure to add your shows to the New Jersey Stage event calendar. Listings are always free and seen by thousands!
---
Villainous Company

NJ Repertory Company - 179 Broadway, Long Branch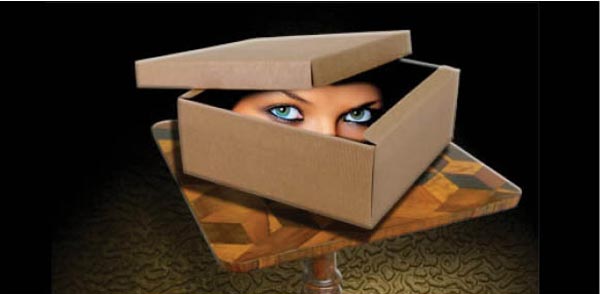 When Claire returns home from an afternoon of shopping, she discovers that one of her packages is missing. Coincidentally, just as she is calling the store, a staff member stops by to return the item, then manages to invite herself inside. Before long, larceny and trickery abound as the two women, soon joined by a third, compete in a scintillating and suspenseful game of cat-and-mouse.
The New Jersey Premiere of Villainous Company by Victor L. Cahn from May 5 through June 5.  Performances are Thursdays and Fridays at 8:00pm; Saturdays at 3:00pm and 8:00pm; and Sundays at 2:00pm.
---
Our Town

Eagle Theatre - 208 Vine Street, Hammonton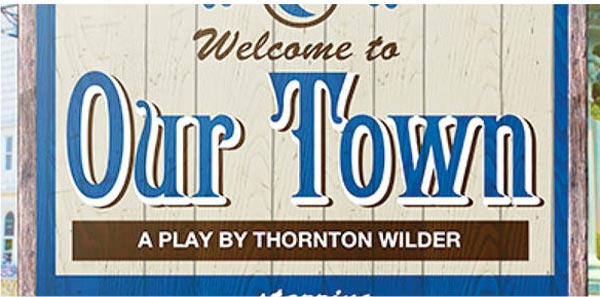 Interweaving past and present, Wilder's metatheatrical masterpiece chronicles the daily life of close-knit families and reveals the universal truths that connect us all. Our Town was first performed in Princeton, New Jersey in 1938. Join us for Hammonton's 150th Anniversary, as New Jersey reclaims this beloved American classic with a sensory experience designed to open your heart and breathe life into a timeless tale.
Directed By Ted Wioncek III and starring Charlie Delmarcelle, Leonard C. Haas, and Jared Delaney. Eagle Theatre presents Thornton Wilder's classic from May 20 through June 26.
---
The Whipping Man

Cape May Stage - 31 Perry Street, Cape May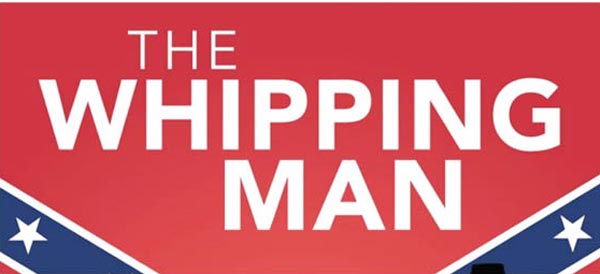 ---
The Whipping Man by Matthew Lopez takes place in Richmond, Viriginia in April 1865.  The Civil War is over and Caleb Deleon, a Jewish Confederate officer is home after being severely wounded.  His two former slaves care for him on the last night of Passover - the ancient celebration of the freeing of the Hebrew slaves from Egypt, noting with particular satisfaction the parallels to their current situation.  But the pain of their enslavement will not be soothed by this tradition, and deep buried secrets from the past refuse to be hidden forever as the play comes to its shocking climax.
Directed by Gregg Daniel.Performances run from May 25 through June 24.
---
Marry Me A Little

The Parsippany Playhouse - 1130 Knoll Road, Lake Hiawatha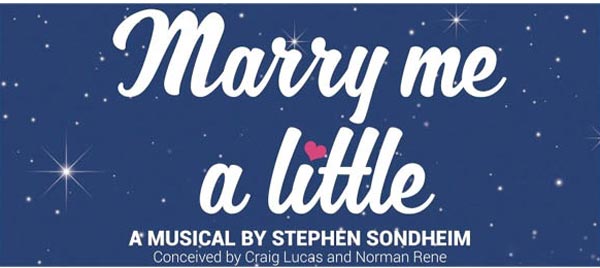 The revue sets songs cut from Sondheim's better-known musicals about the relationship between two lonely New York single people, who are in emotional conflict during an evening in their separate one-room apartments.  Despite knowing of the other's existence, they never get up the courage to talk to each other, though they imagine what such an encounter might be like.
The Women's Theater Company presents this musical by Stephen Sondheim, conceived by Craig Lucas and Norman Rene, on May 27-29 and June 3-5.  Performances take place on Fridays and Saturdays at 8:00pm and Saturdays and Sundays at 3:00pm.
---
West Side Story

Paper Mill Playhouse - 22 Brookside Drive, Millburn

Cool' man! The stunning' groundbreaking' and legendary musical that set the bar for all musical theater! Amazing dancing with music and a story that will stir your soul and set your pulse racing! Based on Shakespeare's Romeo and Juliet' it's the Sharks and the Jets like you've never seen them before. The score is a musical masterpiece by Leonard Bernstein and Stephen Sondheim—songs that have become part of our very culture. You must not miss this passionate and magnificent new production' with the original Jerome Robbins choreography, only at Paper Mill Playhouse.
Paper Mill's production is directed by Mark S. Hoebee and runs from June 1 to June 26.
---
I Remember Mama

Two River Theater - 21 Bridge Avenue, Red Bank

10 women. 25 roles. 1 family. An American classic reborn. Ten veteran powerhouse actresses (led by Barbara Andres) will perform all 25 roles in this beloved classic about a working-class Norwegian family in turn-of-the-century San Francisco. Celebrated as one of the 10 best theater productions of 2014 in The New York Times and praised as "brilliant…transcendent… magical…a gift and a miracle" by Hilton Als of The New Yorker, Director Jack Cummings III's production of I Remember Mama is truly one to warm the spirit.
Two River Theater Company presents I Remember Mama from June 4 through June 26.
---
Rodgers' Romance

East Lynne Theater Company - 500 Hughes Street, Cape May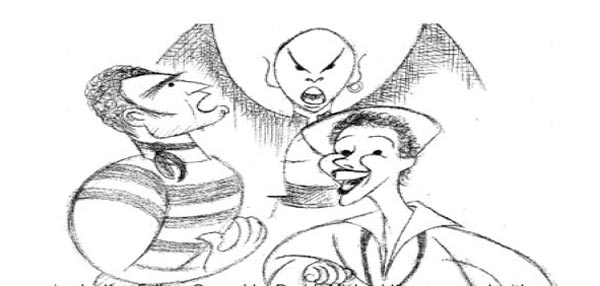 This NJ Premiere is a musical revue of songs with music by Richard Rodgers and lyrics by Lorenz Hart and Oscar Hammerstein. It includes some of the best known theater songs from this canon, presented in an inventive format that breaks the fourth wall, engaging the hearts and minds of the audience. Harking back to a time before microphones, none will be used in this production, allowing the singers' voices to be heard naturally in the excellent acoustics of ELTC's performance space.
Directed by David-Michael Kenney, East Lynne Theater Presents Rodgers' Romance from June 15 through July 23.
---
Circle Mirror Transformation

Mile Square Theatre - 1400 Clinton Street, Hoboken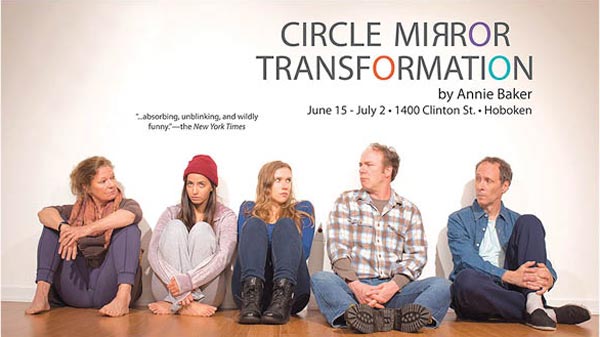 Mile Square Theatre presents Annie Baker's Obie-award winning play about an unlikely group of strangers who take an acting class in a small Vermont town. The New York Times calls it "absorbing, unblinking, and sharply funny."
Featuring Obie winner Deborah Hedwall and Matthew Lawler from ABC's THE FAMILY. Recommended for audiences 16 and up.
Circle Mirror Transformation runs from June 15 to July 2.