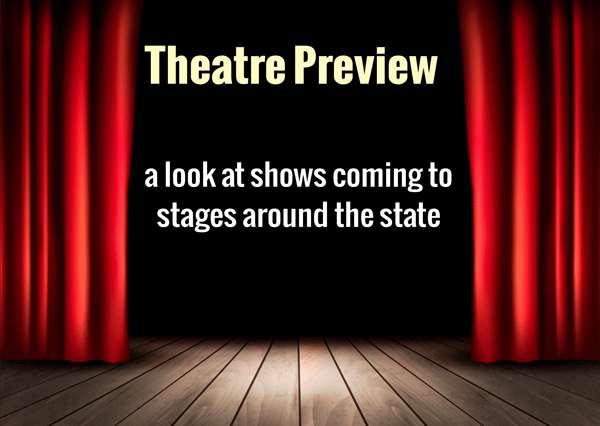 A look at shows coming to stages around the state. Make sure to add your shows to the New Jersey Stage event calendar. Listings are always free and seen by thousands!
---
Circle Mirror Transformation

Mile Square Theatre - 1400 Clinton Street, Hoboken

Five strangers from Shirley, Vermont find themselves in an adult acting class where they are confronted with what it means to be who they are. This heaert warming comedy was hailed as "absorbing, unblinking and wildly funny" by the New York Times. Obie Award Wiinner, Deborah Hedwall heads up an amazing cast, including Matthew Lawler from ABC's The Family, thought this wonderful world of love, life and all its little deaths. Annette Hammond, Taylor Graves, and Jon Krupp round out the cast.
This show opens a brand new theatre for the company.  Written by Annie Baker and directed by Chris O'Connor, the play runs June 15 to July 2.
---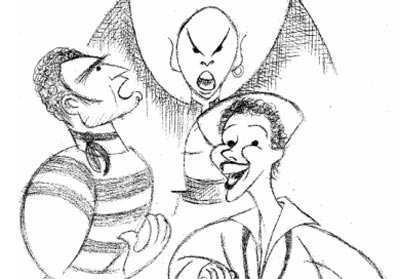 Rodgers' Romance

East Lynne Theater Company - 500 Hughes Street, Cape May
This NJ Premiere is a musical revue of songs with music by Richard Rodgers and lyrics by Lorenz Hart and Oscar Hammerstein. It includes some of the best known theater songs from this canon, presented in an inventive format that breaks the fourth wall, engaging the hearts and minds of the audience. Harking back to a time before microphones, none will be used in this production, allowing the singers' voices to be heard naturally in the excellent acoustics of ELTC's performance space.
---
Directed by David-Michael Kenney, East Lynne Theater Presents Rodgers' Romance from June 15 through July 23.
---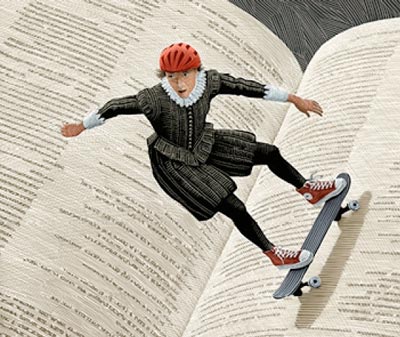 The Complete Works Of William Shakespeare (abridged) [revised]

Shakespeare Theatre of NJ - 3 Vreeland Road, Florham Park, NJ
37 plays in 97 minutes! Back by popular demand, three wild and crazy actors will take you on an irreverent, madcap romp through Shakespeare's entire canon. Featuring some new surprises since our last production in 2008, this is a terrific show to introduce Shakespeare to young people, and a hilarious spoof that appeals to audiences of all ages — from Bardophiles to Bardophobes! As always, picnicking under the stars with family and friends makes for a delightful evening where art, nature, and the ancient tradition of outdoor theatre all come together!

The Shakespeare Theatre of New Jersey presents this wild take on The Bard from June 22 through July 31.
---
Sex With Strangers

Cape May Stage - 31 Perry Street, Cape May, NJ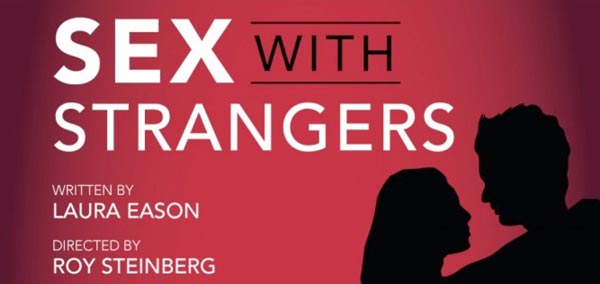 Sex With Strangers by Laura Eason is the story of a twenty something star blogger and memoirist who tracks down his idol, the 40ish gifted but obscure novelist at a bed and breakfast in rural Michigan.  She gives him class, he gives her sex.  It is a compelling comic drama about letting go of the past and embracing the future.  It's been called "a juicy, summer beach play" that is "twisty and timely".  A hit off-Broadway in 2014.
Directed by Roy Steinberg, the production runs at Cape May Stage Tuesdays through Sundays from June 29 through July 29.
---
Struck

New Jersey Repertory Company - 179 Broadway, Long Branch, NJ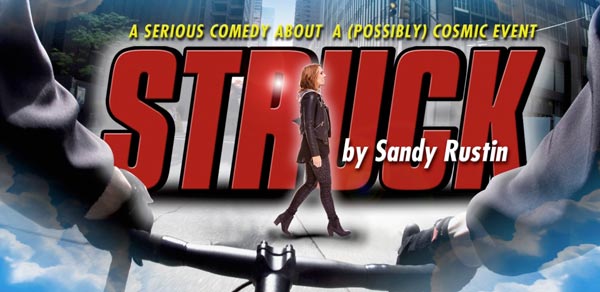 After being hit by a bicycle while crossing an East Village intersection, Vera Resnick's simple predictable life is about to take an unexpected turn. Is it coincidence that brought Vera and the bicyclist together, or are greater forces at play?  Struck is a serious comedy about a possibly cosmic event that deals with the search for truth in the face of deception. 
Directed by Don Stephenson, the cast includes Jenny Bacon, Adam Bradley, Susan Maris, Ben Puvalowski, and Matthew Shepard. New Jersey Repertory Company presents the World Premiere of Struck by Sandy Rustin from June 30 through July 31.
---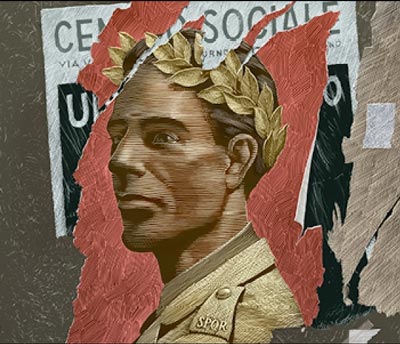 Coriolanus

Shakespeare Theatre of NJ - 3 Vreeland Road, Florham Park, NJ
Political manipulation, fallen heroes, and revenge meet center stage in this rarely-produced, intense tragedy. When Rome is faced with threats from without and famine within, it turns to its defender, Coriolanus.  The decorated war-hero quickly discovers that his true enemies lie inside Rome's walls, and perhaps within himself.  A perfect Shakespeare play for an election year!
Directed by Brian B. Crowe, The Shakespeare Theatre of New Jersey presents Coriolanus from July 6 to July 24.  
---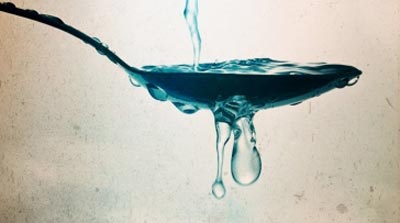 Water By The Spoonful
Premiere Stages - 1000 Morris Avenue, Union, NJ

In this stirring portrait of redemption and forgiveness, Elliot, an Iraqi War vet, and his cousin Yazmin, a recent divorcee, search for a way out from the shadows. Odessa, Elliott's estranged mother, has found her escape: a new online family of fellow addicts who she can keep stable and sober each and every day. As the fractured family negotiates the limitations of loyalty, friendship, and community, they also discover acceptance and grace. Water by the Spoonful was the recipient of the 2012 Pulitzer Prize for Drama.
Written by Quiara Alegría Hudes  and directed by Kel Haney, the production runs from July 14 to July 31.
---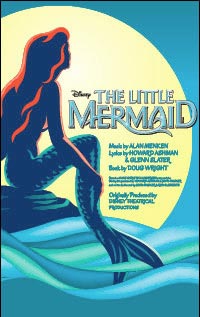 Disney's The Little Mermaid

Algonquin Arts Theatre - 173 Main Street, Manasquan, NJ
Based on one of Hans Christian Andersen's most beloved stories and the classic animated film, Disney's The Little Mermaid is a story for the ages. This fishy fable will capture your heart with its irresistible songs including "Under the Sea," "Kiss the Girl," and "Part of Your World."
Princess Ariel, King Triton's youngest daughter, wishes to pursue the human Prince Eric in the world above and bargains with the evil sea witch, Ursula, to trade her tail for legs. But the bargain is not what it seems and Ariel needs the help of her colorful friends Flounder the fish, Scuttle the seagull, and Sebastian the crab to restore order under the sea.
This production will include the Algonquin Youth Ensemble. The play runs from July 16 to July 31.