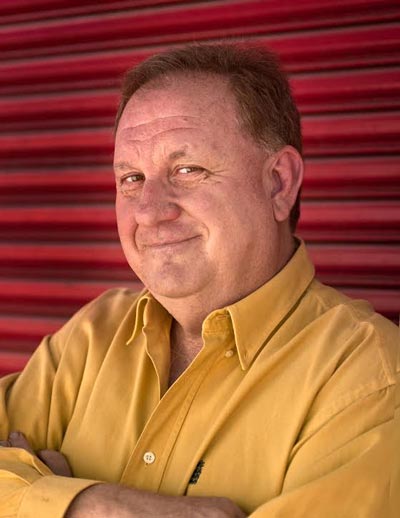 (CAPE MAY, NJ) -- The Wreck of the Spanish Armada has been a passion project for theatre vet Bill Sterritt and his SPQR Stage Co. for several years. Conceptually the idea came from what he mysteriously calls "an old ghost who won't die," then it moved through wildly successful and acclaimed workshops at both the Hollywood Fringe Festival and FringeNYC. 
Now, finally, Sterritt is ready to bring his full vision to life. The Wreck of the Spanish Armada premieres July 10 at Aerodrome in Cape May. The show will run Mondays through Thursdays until Labor Day weekend, when it then switches to a Friday through Sunday schedule to mid-October.
The Wreck of the Spanish Armada is a poignant love story and thriller/adventure that examines a rekindled romance in Paris, thirty years in the making, between a renowned physician poised to address an international conference and a swashbuckling, high value target who, along with his band of African pirates, disrupts the global petroleum market by high-jacking oil tankers.
"This show is an examination of love found, lost and regained in the shadow of morality," Sterritt said. "It read very familiar to people because at its heart, it's a love story we can relate to despite the very high circumstances."
Sterritt, who both wrote and directed the show, is a Carnegie-Mellon grad whose plays have won awards at South Coast Repertory in California and elsewhere around the country. He is also a finalist at the Eugene O'Neill National Playwrights Conference, held annually at Yale. Sterritt is also playing one of the show's lead characters, Drake, which he performed at the 2014 Hollywood Fringe Festival and the 2015 Fresno Rogue Festival and understudied at the 2015 FringeNYC. He is joined by local veteran actress Susan Ticschler, who plays the other lead Anne.
---
Though it was still just in workshop shape, The Wreck of the Spanish Armada made a splash at FringeNYC, where reviewers called it "Rapturous," "Highly engaging" and a "Voyage that the heart can barely endure."
Having recently moved to Cape May from Los Angeles, Sterritt knew this was where he wanted this long-time obsession to have its full premiere.