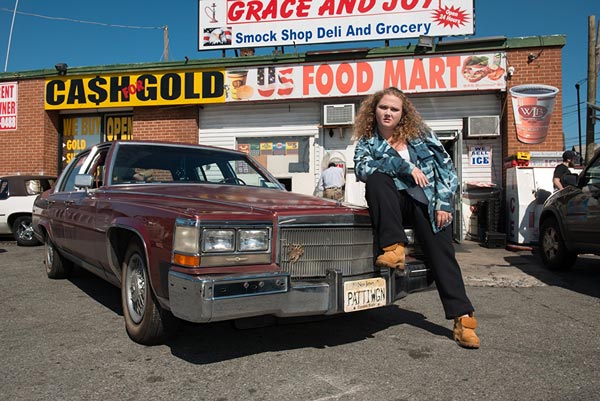 (RUTHERFORD, NJ) -- The William Carlos Williams Center for the Performing Arts will host a special advanced screening of the Fox Searchlight film Patti Cake$ on Thursday, August 17.  Patti Cake$ is a coming-of-age story written and directed by Bergen County native Geremy Jasper.  The Center is offering free tickets to the event which will start with a reception at 7:00pm followed by the screening at 8:00pm.
Set in the gritty strip-mall suburbia of Lodi, the film chronicles an underdog's quest for fame and glory with humor, raw energy and some unforgettable beats.  It's a true Jersey story.  The film stars Danielle MacDonald, Bridget Everett, Siddharth Dhananjay, Mamoudou Athie and Cathy Moriarty.
New York Magazine described the film as "the most endearing surprise" of the 2017 Sundance Film Festival.  Danielle MacDonald, the film's star, was met with a standing ovation after the world premiere at Sundance as reported by USA Today.  MacDonald has been described as the breakout star of the film.
The Williams Center is a performing arts center, anchored by the historic Rivoli Theater.  For more than 70 years, it has been dedicated to providing performance space and cultural programs for the socially and ethnically diversified people of Bergen, Hudson, Passaic and Essex Counties, New Jersey.  Comprised of the 642-seat George W. Newman Theatre, 300-seat Oscar Theatre, Marcus Hall, Robinson Terrace, and three movie theatres, the Center has previously hosted the Garden State Ballet, Meadowlands Theatre Company, Othersyde Theatre Company and East Lynne Theatre Company. The Center is available for use by community organizations, corporations for meetings, and special events.
To receive your complimentary ticket, please contact the Williams Center at info@williamscenter.org, call 201-939-6969, or visit williamscenter.org.  The Williams Center is located at 1 Williams Plaza in Rutherford, New Jersey.
---