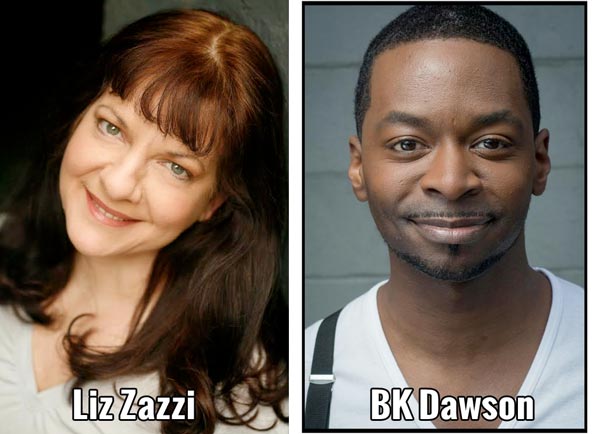 (MAPLEWOOD, NJ) – In Ike Holter's edgy new comedy Exit Strategy, a crumbling Chicago school is about to be shut down over the dead body of at least one teacher. Vice Principal Ricky Hubble has been hiding in his office, still afraid of the kids and teachers, just as he was as an insecure high school student 13 years ago – until an unexpected encounter with a student challenges this mouse to roar.
The Theater Project, which frequently chooses plays to shine light on social issues of community concern, presents Exit Strategy from April 6 to April 23 in Maplewood. In this work, the playwright uncovers all the humor in the teachers' room gossip, conflicts and chaos in the staff's efforts to save the school.
"The play was written in response to the sweeping 2009 school closures in Chicago," says artistic director Mark Spina. "With all the current drama in Trenton and Washington about school funding, it might be a good idea to start thinking about these issues NOW."
The play features Nicholas Wilder (Philadelphia), Liz Zazzi (Montclair), BK Dawson (Hoboken), Gary Glor (Union), and Rokia L. Shearin, Melody Vargas and Thomas Vorsteg (New York).
Called "Fierce and funny!" by The Philadelphia Inquirer, the show is sure to spark strong reactions. The Theater Project is hosting post-performance discussions to provide opportunities for audiences to share experiences and voice opinions. Executive producer Daaimah Talley says. "We would like people who care about these issues to see this play and talk about it, and perhaps inspire some who are indifferent to take an interest."
---
Performances take place Thursday, Friday and Saturday at 8:00pm; Sunday at 2:00pm. There is no performance on Sunday, April 16. Talk back with the actors after the Friday and Sunday performances. Tickets are $30 for adults, $25 for seniors, $15 for students.
The Theater Project presents its main stage season at the Burgdorff Cultural Center, 10 Durand Rd in Maplewood, New Jersey.