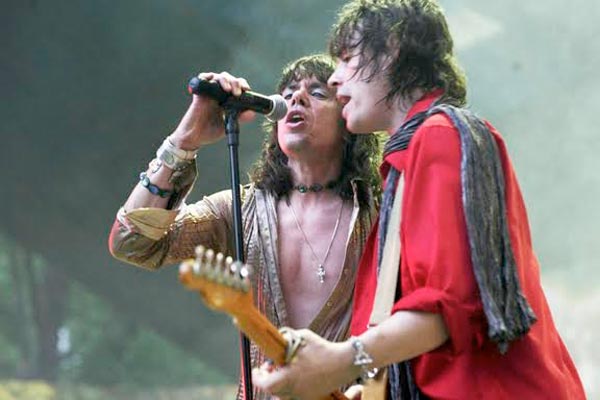 (NEWTON, NJ) -- It's the next best thing to seeing The Rolling Stones live! The Glimmer Twins, the Ultimate Tribute to The Rolling Stones, return to The Newton Theatre on Saturday, May 20, 2017 at 8:00pm.  They capture the music, the moves and the mood of the greatest Rock-n-Roll band in the world in a performance worthy of Mick Jagger, Keith Richards and the whole band. They wow their audiences with every song, every swagger, and every guitar lick, from the moment they take the stage.
The Glimmer Twins are able to recreate the look and feel of a Stones' concert from the period from Beggar's Banquet to Exile On Main St. and beyond.
What makes The Glimmer Twins so special is their ability to capture the raw energy of the most electrifying performances throughout The Rolling Stones career, and present it in such a way that audiences are able to experience the same sensation of what it was like to be at a Stones' concert in their heyday. With their uncanny resemblances to Mick Jagger and Keith Richards in their prime, coupled with the special attention given to the tiniest details both musically and visually, The Glimmer Twins always deliver the ultimate Rolling Stones experience.
Tickets for The Glimmer Twins range from $24 $39. Purchase tickets by visiting www.thenewtontheatre.com or contact the Box Office at 973-383-3700. 

The historic Newton Theatre, located at 234 Spring Street in Newton, NJ, was founded in 1924. Revitalized and fully renovated, Sussex County's premier entertainment venue reopened in 2011 as a 605 seat capacity live performing arts center. With it's rich history and diverse programming The Newton Theatre is essential to the buoyancy of New Jersey's Skylands region. Skylands Performing Arts Center, a 501(c)3 corporation, is dedicated to providing programs that educate, entertain and inspire all audiences regardless of ethnicity, age or income level.
---