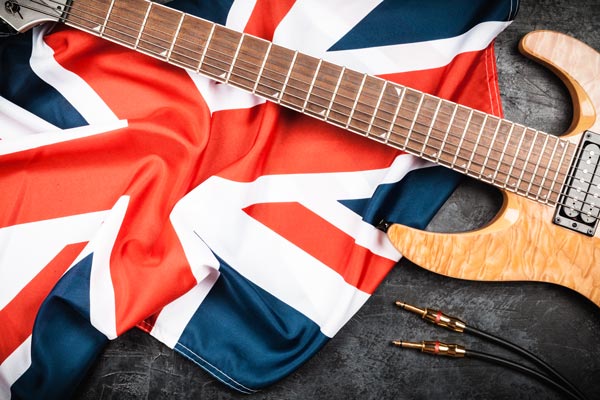 (ASBURY PARK, NJ) -- A British Invasion is headed for the Jersey Shore to help LIGHT OF DAY WINTERFEST 2017: The Beat Goes On, fight the global battle against Parkinson's Disease with special concerts headlined by guitar god Albert Lee and legendary producer-performer-executive Peter Asher; a special guest appearance by Badfinger original Joey Molland; the nation's #1 Led Zeppelin tribute show, and a fully orchestrated "Mad Dogs & Englishmen" recreation saluting the late vocal great Joe Cocker.
Those are among the dozens of new acts added to the 10-day festival for its 17th anniversary edition, to either headline or partake in multi-artist concert events from Jan. 6-16, 2017.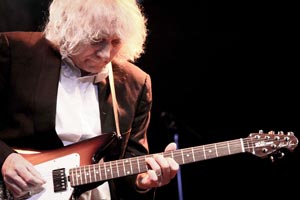 Albert Lee, a.k.a. "Mr. Telecaster," makes his second Winterfest appearance when he returns with his band for an "Up Close and Intimate" performance Friday, January 13 at McLoone's Supper Club. Tangier Blues Band, with renowned rock photographer Danny Clinch on harmonica and vocals, opens the show. Doors open for dinner at 6:00pm; show time 8:00pm. Tickets to see the Grammy-winning "ultimate virtuoso" (so dubbed by Eric Clapton) range from $20-$35 online or by calling 732-774-1155.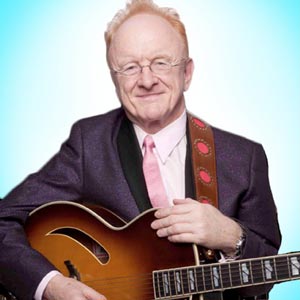 The following night at McLoone's (Saturday, January 14), Peter Asher makes his second Winterfest visit with "Peter Asher: A Musical Memoir of the '60s and Beyond" featuring the music of Peter and Gordon. Asher first came to be known through the global smash "World Without Love" as one half of the British Invasion duo Peter & Gordon. The two-time Producer of the Year Grammy winner brings a multimedia experience to the Light of Day stage, reflecting on his multi-faceted career and the era that spawned it. As former Asher protégé and paramour Linda Ronstadt is among the cast of characters, the evening begins with "A Tribute to Linda Ronstadt" starring Broadway Singer and Actress Rita Harvey. Doors open for dinner at 6:00pm; show time is 8:00pm. Tickets are $31.50-$45 and Tickets are on sale online or by calling 732-774-1155.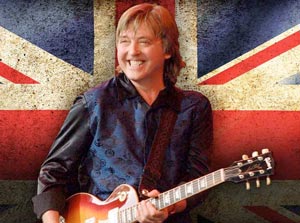 Badfinger founding member Joey Molland, with his RAZ Band, will be part of the annual Asbury Angels Induction Show, to be held Friday, January 13, at the Stone Pony, 913 Ocean Ave., which honors and memorialize the lives and history of members of the Asbury Park musical community, "including but not limited to, musicians, tech support persons, DJs, journalists, club owners, record company personnel, managers and promoters. The show will feature Main Stage acts topped by Molland, Joe Grushecky & The Houserockers, and former Southside Johnny & the Asbury Jukes member Glenn Alexander & Shadowland. Doors open 6:30pm. Tickets $24 advance/$30 day of show online, Ticketmaster, and at (732) 502-0600.
---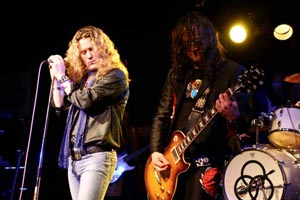 Kashmir, the nation's #1 Led Zeppelin tribute show, takes over the House of Independents, 572 Cookman Ave., on Friday, January 13. The most authentic representation of Led Zeppelin on the modern national touring scene, Kashmir possesses the live stage show, sound and likeness to bring audiences and fans back to the days when the mighty Led Zeppelin ruled the musical landscape. Show. Doors 7:00pm. Tickets $20 advance; $25 day of show online.
And at the Paramount Theater, 1200 Ocean Ave., on Friday, January 13, Remember Jones recreates the entire 1970 Joe Cocker Experience Tribute, starring in Mad Dogs & Englishmen with a live band of 20 musicians. Jones, originally from Asbury Park, is a one-of-a-kind soul/pop singer with a throwback vibe and authentic energy known for bringing audiences to another time and place. Jones turned in one of the biggest buzzworthy performances at last year's Winterfest with his Amy Winehouse tribute revue, and he'll no doubt turn it up louder this year with "Mad Dogs." Doors are at 6:00pm; show time is 7:00pm. Tickets $29-$49 through www.lightofday.org, www.ticketmaster.com, phone charge at 800.745.3000, the Stone Pony Box Office (732.502.0600) or any Ticketmaster outlet.
Complete ticket and additional information for all LIGHT OF DAY WINTERFEST 2017 events at www.lightofday.org.
The Light of Day Foundation, Inc., utilizes the awesome power of music to raise money and awareness in its continuing battle to defeat Parkinson's disease and related neuro-degenerative diseases, specifically Progressive Supranuclear Palsy (PSP) and Amyotrophic Lateral Sclerosis (ALS), within our lifetime. The Foundation's mission is to fund research into possible cures, improved treatments and support for patients who suffer from those diseases, their families and their caregivers to help improve their quality of life. Gifts to the Light of Day Foundation, Inc. are tax-deductible to the full extent of the Internal Revenue Code. The Light of Day Foundation, Inc. is designated by the IRS as a not-for-profit 501(c) (3) organization. The Light of Day Foundation, Inc.'s Federal ID # is 20-1560386. Light of Day - the concerts and the organization - grew from a birthday party and fund-raiser held in 1998 at the Downtown Cafe in Red Bank to celebrate the 40th birthday of artist manager and music industry veteran Bob Benjamin, who was diagnosed with Parkinson's disease in 1996.