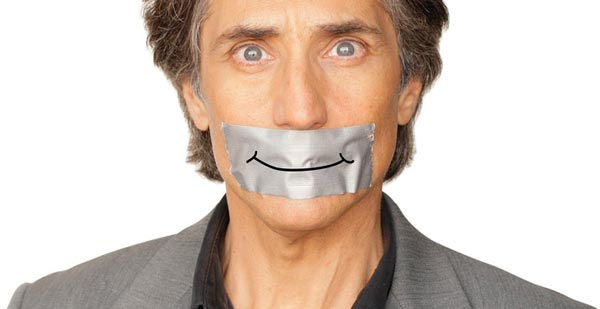 (NEWARK, NJ) -- New Jersey Performing Arts Center (NJPAC) presents writer-performer Robert Dubac's off-Broadway hit, THE BOOK OF MORON – a one-man comedy that combines the energy of stand-up with the thrill of live theater, takes a hilarious joy ride down the pot-holed highways of cultural hypocrisy. Three performances will take place October 20-21, 2017 in the Victoria Theater.
Having been brainwashed by a culture that worships Kardashians over character, Trump over truth, and selfies over self-effacement, Robert Dubac (the man behind the phenomenally successful The Male Intellect: An Oxymoron?) begins this new journey with a very simple question: Who am I? What do I believe? And what's the point?
Robert Dubac's newest Off-Broadway hit, THE BOOK OF MORON, has been described as one of the most "Hilarious" "Intelligent" and "Scorching" satirical attacks on idiocracy since Mark Twain. (And "idiocracy" isn't even a word. How dumb is that?)  The New York Times raves, "Riding shotgun with intelligence and absurdity, THE BOOK OF MORON crashes head first into the barriers of sex, race, religion, politics and the media. It may be offensive to some but there's laughter for all!"
Performances take place on Friday, October 20, 2017 at 8:00pm; Saturday, October 21, 2017 3:00pm & 8:00pm. 
NJPAC is located at One Center Street in Newark, New Jersey.
---