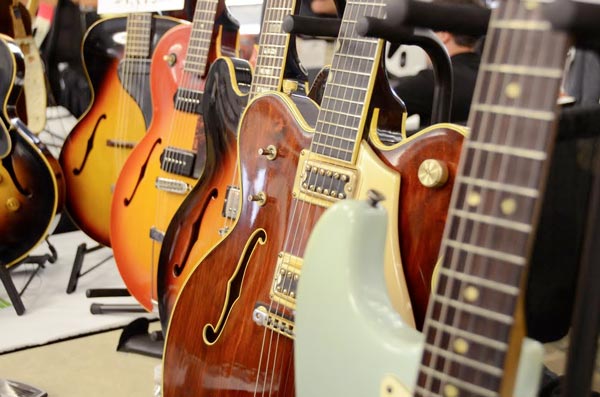 (LINCROFT, NJ) -- Music fans of all ages are invited to a day of live performances, exclusive deals and educational workshops during the 2017 Brookdale Guitar Show, held from 10:00am to 4:00pm on Sunday, April 30 at Brookdale Community College in Lincoft.  The event, hosted by Brookdale Public Radio, will feature performances by a variety of local and national acts including Skyeline, Death Rig featuring Chris Buono and the Foes of Fern. Area experts including radio host James Dalton and specialists from Raritan Bay Guitar Repair will host interactive workshops on topics such as guitar setup and the creative process.
The guitar show will also feature dozens of vendors offering exclusive deals on guitars, musical equipment, clothing and other merchandise. Proceeds from the show benefit Brookdale Public Radio, 90.5 The Night, Monmouth County's only public radio station.
General admission is $12 and free for children 12 and under. Brookdale Public Radio members, Brookale students and attendees who bring a guitar to sell or trade will receive $2 off admission.
The guitar show will be held in the Brookdale Recreation and Events Center (BREC), 765 Newman Springs Road, Lincroft. Parking is in lots 6 and 7.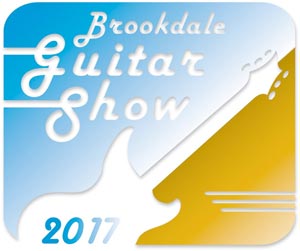 The guitar show began back in 1994 when the owner of Raritan Bay Guitar Repair, CJ, thought it would be a pretty cool idea if there could be a yearly get-together where musicians could show off their chops, and vendors could showcase their newest inventory. The first gathering, affectionately known as "The Minstrel's Toot" was held at Studio 84 in Howell. As word spread about this yearly event throughout the artist community, the number of attendees and vendors continued to grow. Over time The Minstrel's Toot out grew its name and the space gradually morphing into The Brookdale Guitar Show that it is today! All proceeds raised during this event directly benefit 90.5 The Night, Brookdale Public Radio. The success of the event is due to the support from vendors throughout the United States and the incredibly talented musicians who showcase their skills. Now recognized as the premier guitar show on the Jersey Shore for guitar and music enthusiasts of all ages, it is also an extremely successful fundraiser for 90.5 The Night, Brookdale Public Radio. 
---
For more information visit www.brookdaleguitarshow.com.