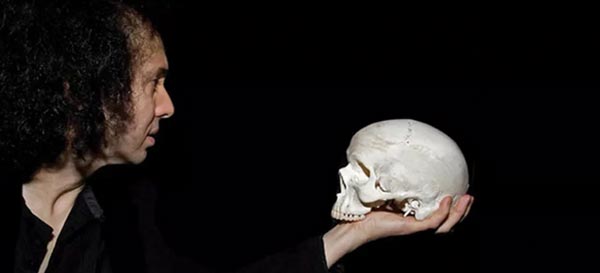 (CAPE MAY, NJ) -- Shakespeare at the Estate presents Hamlet outdoors on the grounds of the Emlen Physick Estate. A skull, a poisoned sword, a villainous uncle/king, a funeral (or a wedding?), a devoted friend, a drowned girl, and - "To be or not to be," of course. And when a ghost appears, our iconic hero Hamlet is faced with a dreadful quandary in Shakespeare's most famous play of love, loss and revenge. Performed by REV Theatre, shows take place July 19-23 & 25-29 - all at 7:00pm.
This contemporary, opulent production will be 'revved up,' emphasizing the fusion of Shakespeare's language and REV's dynamic physicality, reflecting the intense emotional life of the play. Another of REV's trademarks is the active involvement of the audiences in our outdoor productions (just as it was in Elizabethan playhouses) as witnesses to and participants in the events, giving the play's action great immediacy and excitement.
Hamlet will have a cast of 10 actors, some playing more than one role in the tradition of touring productions in the Elizabethan age. This version of Hamlet will be two hours in length.
Tickets are $25 Adults; $20 Seniors; $15 Students (12 and older); and free for kids under 12. Tickets are available online or at the Washington Street Mall Information Booth at Ocean Street or at the Physick Estate at 1048 Washington St. at the Carriage House or the Hill House Office.
The Emlen Physick Estate is located at 1048 Washington Street in Cape May, New Jersey.
---
Hamlet is a REV Theatre Production, in association with the Mid-Atlantic Center for the Arts & Humanities.