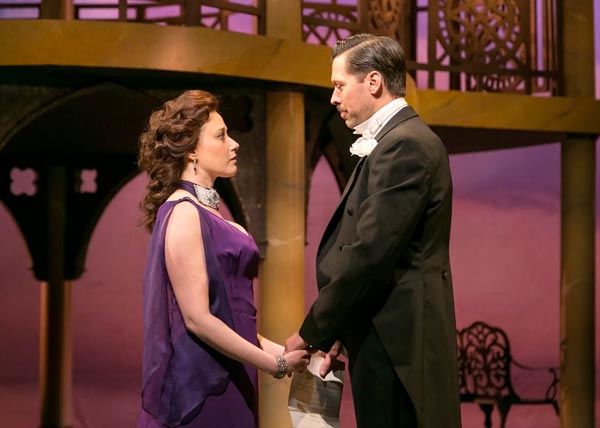 (MADISON, NJ) -- The Shakespeare Theatre of New Jersey kicked off its 55th season with The Merchant of Venice, a play not seen at The Shakespeare Theatre since 2000. Shakespeare's dark comedy and one of his most controversial tales, is a timely masterpiece that is eerily resonant of our world today. Performances run now through June 4. Acclaimed company member Robert Cuccioli directs the production.  
A money-obsessed, patriarchal, dysfunctional society where wealth bestows power; one in which women cannot determine their own fate, and one marked by religious and racial prejudice. A play that offers no true villains or heroes, Shakespeare's Venice represents a culture as complex and troubling as today's, where the situations and questions posed ask to examine the "quality of mercy" in myriad ways.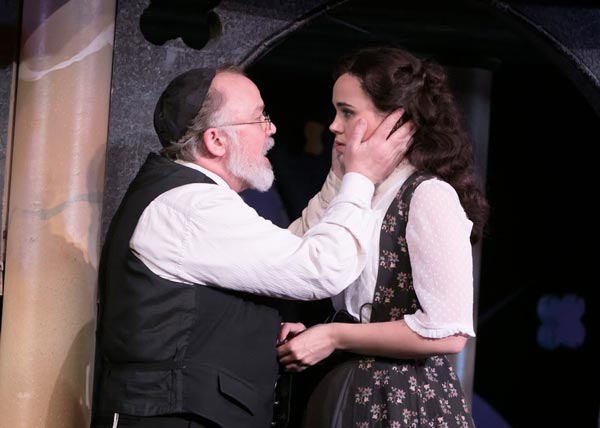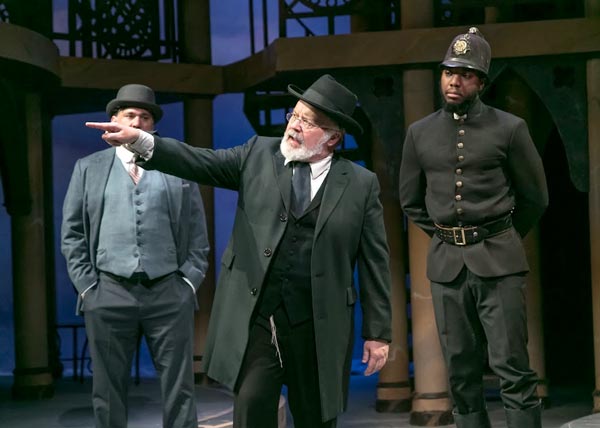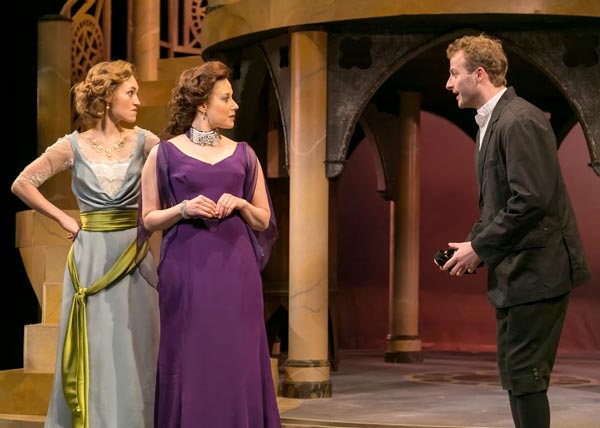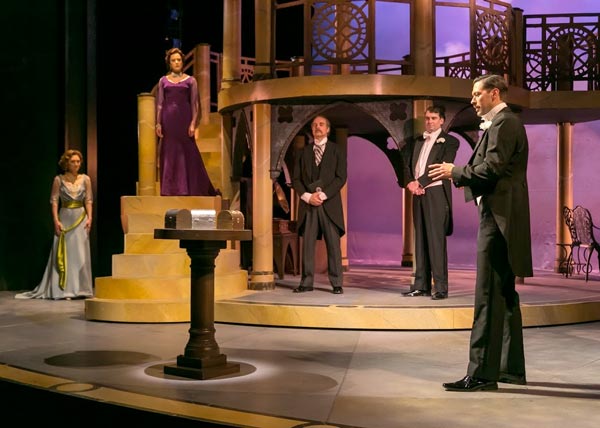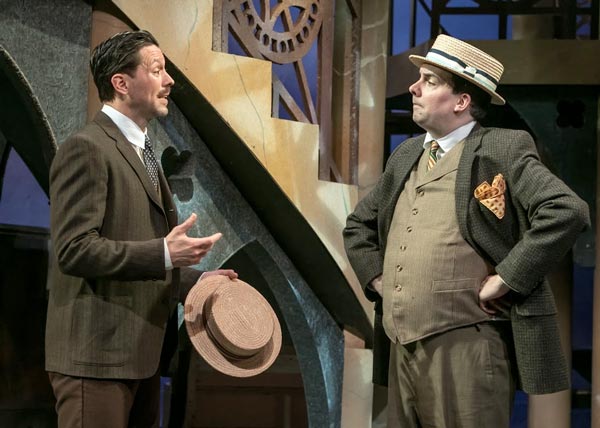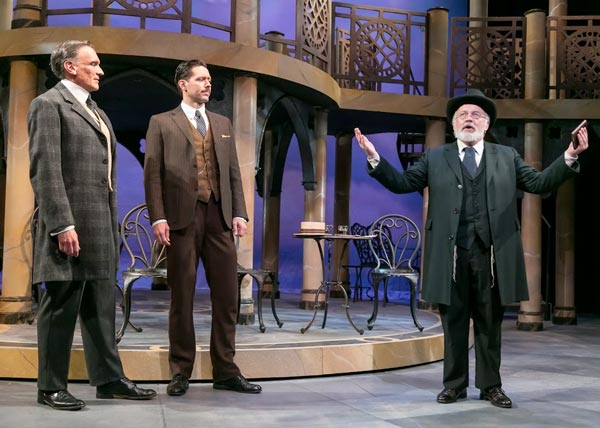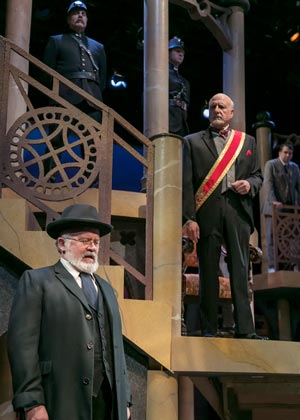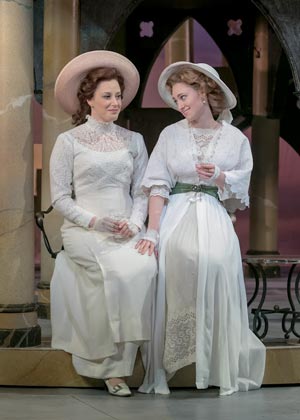 Bonnie J. Monte, the Theatre's Artistic Director said, "There are so many reasons we are thrilled about this coming year. We're very excited to be welcoming Bob Cuccioli back for his tenth season with us, this time in the role of director, bringing our audience a show that has not been done here for 17 years. Never was there a more apt moment in time to revive The Merchant of Venice, and having worked with Bob many times on challenging Shakespeare productions, I know he will guide our stellar cast with a sure directorial hand."
The Kirby Shakespeare Theatre is located at 36 Madison Avenue in Madison, NJ.
ALL PHOTOS BY JERRY DALIA
---