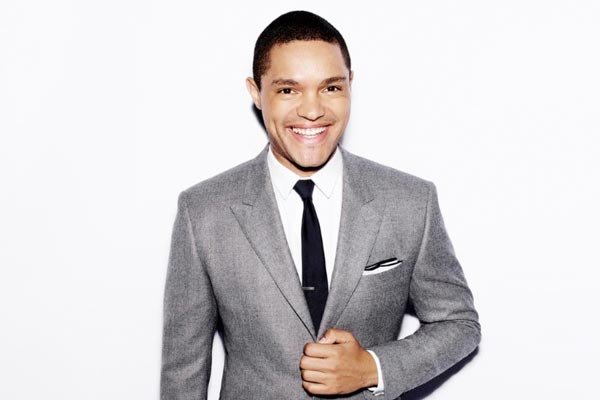 (NEWARK, NJ) -- Trevor Noah, the man who had the difficult task of taking over Comedy Central's The Daily Show following Jon Stewart, makes his debut at NJPAC on Friday, March 31 at 8:00pm.  The South African-born comedian had done stand-up shows around the world before being named host of the popular cable show in 2015. 
Noah first joined "The Daily Show with Jon Stewart" in 2014 as a contributor. He made his U.S. television debut in 2012 on "The Tonight Show with Jay Leno" and has also appeared on "Late Show with David Letterman," becoming the first South African stand-up comedian to appear on either late night show. Born in South Africa to a black South African mother and a white European father, he has successfully become the top comedian in Africa. Noah has hosted numerous television shows including his own late night talk show in his native country, "Tonight with Trevor Noah."
Noah was the subject of David Paul Meyer's award-winning documentary film "You Laugh But It's True" which tells the story of his remarkable career in post-apartheid South Africa. Noah's one-man show "The Racist" at the 2012 Edinburgh Fringe was a sold out run that became one of the most talked about shows at the Festival that year. He has also performed for the Royal Family at the Royal Variety Performance.
New Jersey Performing Arts Center (NJPAC) is located at 1 Center Street in Newark, NJ. Tickets range from $39 to $69.
---