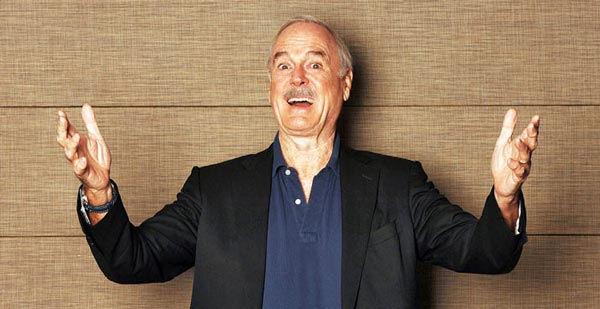 (NEWARK, NJ) -- New Jersey Performing Arts Center (NJPAC) presents John Cleese along with a screening of Monty Python and the Holy Grail on Sunday, September 24, 2017 at 3:00pm at Prudential Hall.  Before Cleese silly-walks his way on to the stage, the excitement will build as the audience will get to watch that comedy classic in its entirety, projected on the big screen.  Tickets range from $49 to $250.

John Cleese first made his mark as a member of the legendary Monty Python troupe in the 1960s. Since then, he has gone on to write, produce, direct and star in some of the greatest comedic hits of the last 40 years, including the BBC sitcom Fawlty Towers, the Emmy-nominated TLC documentary The Human Face with John Cleese, and the big-screen smash A Fish Called Wanda, which earned him an Oscar nomination for Best Original Screenplay. His 2014 memoir, So Anyway…, earned rave reviews and became an instant New York Times bestseller. 
NJPAC is located at One Center Street in Newark, New Jersey.