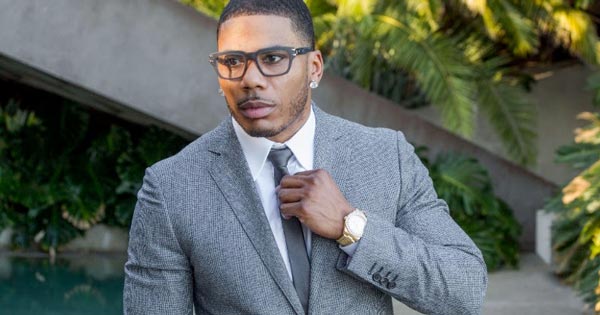 (NEWARK, NJ) -- New Jersey Performing Arts Center (NJPAC) presents A Night of Symphonic Hip Hop featuring Nelly on Friday, January 27, 2017 at 8:00pm. Nelly, a Grammy Award-winning rapper, singer, and songwriter will perform alongside a symphony for a symphonic twist on hip hop performing his tail feather-shaking hits including "Hot in Herre," "Just a Dream," and "Country Grammar."  Tickets range from $59 to $99.
Though his albums have sold more than 21 million copies in the U.S. alone, you've never before heard Nelly's music quite like this! When he debuted A Night of Symphonic Hip Hop last summer, backed by his six-piece band as well as the Columbus Symphony, music critic Lynn Green of The Columbus Dispatch wrote that the event was "a surprise winner."
"Combining (hip hop and symphonic music) is a bold move," she wrote. "But does it actually work? The answer is yes. Nelly's songs and delivery are so catchy, they hold their own against a stage full of musicians … (this fusion) definitely has the potential to draw these genres of music, and their audiences, closer together."
Often referred to as 'one of the biggest stars of the new millennium', four-time Grammy Award winning rapper and actor Nelly began his musical career in high school. This pop-rapper is savvy and has a distinctive and unique crossover appeal that makes him immensely popular among his fans. He made his debut with the album, Country Grammar, which catapulted his career to great heights. After the release of his first album, he gained unprecedented popularity and began to enjoy the fruits of success with his following albums as well. His passion for music developed when he was still in high school, during which he became part of the hip hop group, 'St. Lunatics'. The group turned out to be a successful one and gained immense popularity, after which he soon signed a contract with the Universal Records. This exceptional music artist is known for his universal appeal, pop-rap approach and an elegant trademark sing-along vocal style that make his vocals unbelievably catchy. His well-known albums include, Nellyville, Sweat and 5.0.
Nelly won Grammy Awards in 2003 and 2004 and had a supporting role in the 2005 remake film The Longest Yard with Adam Sandler and Chris Rock. He has two clothing lines, Vokal and Apple Bottoms. He has been referred to by Peter Shapiro as "one of the biggest stars of the new millennium",[4] and the RIAA ranks Nelly as the fourth best-selling rap artist in American music history,[5] with 21 million albums sold in the United States. On December 11, 2009, Billboard ranked Nelly the number three Top Artist of the Decade.
---
NJPAC is located at One Center Street in Newark, NJ.