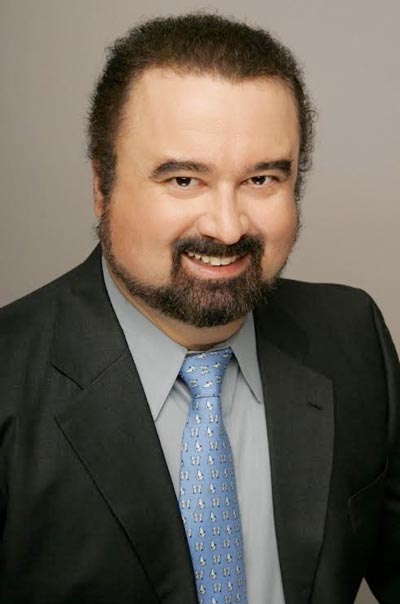 (ENGLEWOOD, NJ) -- New Jersey Association of Verismo Opera (Verismo Opera), presents Giuseppe Verdi's grand opera, Aida, on April 23, 2017 at 3:00pm at the Bergen Performing Arts Center (bergenPAC) in Englewood, New Jersey.   Last performed by the company in 2011 at bergenPAC, Verismo Opera announces tenor Raúl Melo, a guest artist at the Metropolitan Opera for nine seasons, will premiere with the company and perform the role of Radames.
Melo debuted with the Metropolitan Opera in 2005 as Duca in Rigoletto and was heard in the 2008 Sirius Metropolitan Opera Radio live broadcast as Pinkerton in Madama Butterfly.  His repertoire includes roles from Giuseppe Verdi and Giacomo Puccini's operas: Carlo in Don Carlo, Rodolfo in Luisa Miller, Alvaro in La Forza Del Destino, des Grieux in Manon Lescaut, Cavaradossi in Tosca, Dick Johnson in La Fanciulla Del West, and Calàf in Turandot.  
He has performed worldwide.  In North America, Melo has sung with several opera companies, including New York City Opera, Amarillo Opera, Washington National Opera, Dallas Opera, Manitoba Opera, and Opéra de Québec.  He has also appeared at the Deutsche Oper Berlin, Grand Théâtre de Reims, Teatro Verdi di Salerno and many others.  Born in Havana, Cuba, Melo resides in New York City.
Verismo Opera presents this epic story of a bitter love triangle set in ancient Egypt.  Under Artistic Director Lucine Amara, one of the Metropolitan Opera's finest performers and interpreters of Aida, and Stage Director, General Manager and teacher Evelyn La Quaif, Verismo Opera brings this epic, dramatic love story to the stage with great pageantry, opulence and a large cast in full costume singing in Italian with English supertitles provided.
The renowned, late designer Camillo Parravicini created the traditional sets depicting ancient Egypt.  Principal Conductor and Music Director, Maestra Lucy Arner, conducts the Verismo Opera Orchestra, with Chorus Director Michael Wittenburg leading the Verismo Opera Chorus.  Sung in Italian with English supertitles, the opera is presented in four acts.  Antonio Ghislanzoni's libretto tells a tragic story of love, jealousy, and revenge using traditional, elaborate staging.
---
"Having sung the role of Aida 36 times at the Metropolitan Opera and throughout the world, this production spotlights powerful personal relationships that are played out before the audience's eyes -- the passion between Aida and Radames and the fear and longing between Amneris and Radames.  While other productions are presented with two-dimensional characters, Verismo Opera's rendition brings to the stage REAL characters," said Lucine Amara.
---
Aida Cast
Seasoned and up-and-coming performers comprise the cast.  Soprano Rosa D'Imperio debuts with Verismo Opera as Aida, a role she performed with Opera Tampa, New Rochelle Opera, Teatro de la Opera-Opera de Puerto Rico and Teatro Lirico D'Europa. 
Originally from the Ukraine, mezzo-soprano Galina Ivannikova debuted with Verismo Opera in 2011 to perform Amneris in AIDA and will assume that role again in the 2017 production.  Bass Stephan Kirchgraber, who appeared in 2016 as Count Monterone in Rigoletto, appears as the King of Egypt.  Tenor Giovanni Simone, who has has played various supporting roles such as Matteo Borsa in Rigoletto and Isepo in La Gioconda, will join the cast in AIDA as the Messenger.
The company welcomes newcomers Fredrick Redd as Amonasro, Isaac Grier as Ramphis, and Rachel Hippert as the Priestess.  Art of Motion Dance Company and Dance Theatre of New Jersey debut with Verismo Opera in this new production of AIDA.
The complete cast appears in period costumes designed by Costume Designer/Wardrobe Director Barbara Konig and Costume Consultant Catherine Mirabella.  Jeromy Hunt and Adam Greene return to the company as Stage Manager and Lighting Director, respectively.       
---
Tickets
Verismo Opera's Bring the Family to the Opera Program is offering a final 30% discount on $55 and $45 tickets available only on April 6, 7, and 8, 2017 with promotion code (AIDA2).  Special ticket rate offers for senior citizens and children will be on sale to see AIDA at the bergenPAC are available through April 23.  Senior citizens purchasing regular-priced tickets are entitled to a 10 percent discount.  The company is offering a reduced rate of $10 on all tickets for children, ages 12 and under.  The special rates may not be combined with other offers.
These offers may be purchased only at bergenPAC's box office, located at 30 North Van Brunt Street, Englewood, New Jersey, and by calling (201) 227-1030 or toll-free at 1-888-PACSHOW.  Special ticket rates are not available online.  All special ticket offers must be requested before the purchase.
Group discounts are available on $55 and $45 tickets through April 23 with a minimum purchase of 10 tickets.  For special group rates only, contact Ms. Hawks at riagrace@hotmail.com or (201) 816-9520.  This discount is not available online.
Regularly priced tickets are on sale and may be purchased any time online at www.bergenpac.org.  Tickets may also be purchased in person at bergenPAC's box office, located at 30 North Van Brunt Street, Englewood, New Jersey, and by calling (201) 227-1030 or toll-free at 1-888-PACSHOW.  The theatre is handicapped accessible.  Designated handicapped parking spaces are available.  For information about bergenPAC's Accessibility Services, contact the theatre's Americans With Disabilities Coordinator at (201) 816-8160, extension 31.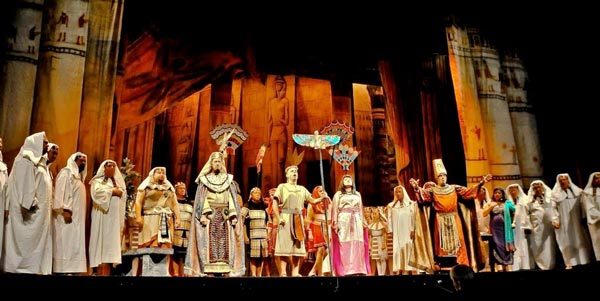 PHOTOS: (TOP) Tenor Raúl Melo. (BOTTOM) New Jersey Association of Verismo Opera presents Giuseppe Verdi on April 23, 2017 at the Bergen Performing Arts Center in Englewood, New Jersey.  Photo Credit: Marilyn Monsanto