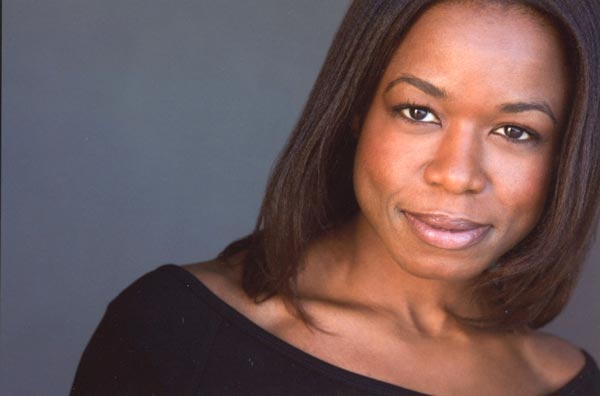 (PRINCETON, NJ) -- McCarter Theatre closes the 2016-2017 Theater Series with a new production of Pulitzer Prize-winner Lynn Nottage's Intimate Apparel, a story of an African-American seamstress living in 1905 New York City pursuing her dreams of love and independence. Directed by Jade King Carroll, Intimate Apparel will run from May 5 to June 4.
In 1905 Manhattan, Esther Mills sews beautiful corsets for a living. Her art and talents have earned her economic independence rare for an unmarried woman of color and allows her access to diverse social worlds. Despite her success, Esther yearns for physical and emotional intimacy, and begins a romantic correspondence with George, a laborer working half a world away on the Panama Canal.  Her hopes and dreams are laid bare through a series of encounters with her clients, her landlady, and an Orthodox Jewish fabric merchant with whom she shares an unspoken attraction.
Intimate Apparel had its New York City debut in 2004 at the Roundabout Theatre Company, winning the Outer Critics Circle Award for Outstanding New Play. Among a plethora of accolades and honorifics, Pulitzer Prize-winning playwright Lynn Nottage has been called "a justly acclaimed dramatist of ambitious scope and fierce focus" by The New York Times.
The cast includes Quincy Tyler Bernstine (Esther), Jessica Frances Dukes (Mayme), Tasso Feldman (Mr. Marks), Galen Kane (George), Kate MacCluggage (Mrs. Van Buren), and Brenda Pressley (Mrs. Dickson). In addition to director Jade King Carrol, the all-female design team includes scenic designer (and Princeton native) Alexis Distler, costume designer Dede M. Ayite, lighting designer Nicole Pearce, and sound designer Karin Graybash.
About the production and Ms. Nottage, McCarter Theatre Center Artistic Director Emily Mann said: "Lynn is one of America's premier playwrights. Her probing, profound work spans subject and genre, bringing the stories of forgotten, overlooked, and often oppressed characters to life. Through the intricately wrought portraits found in Intimate Apparel, we learn about New York City in 1905; about individuals and communities if people striving for better lives; about privilege, ambition, and unlikely friends. It is our own history as a country and also our own present. As a diverse nation, we must reckon with a painful past in order to understand the present moment and move forward. Lynn Nottage's brilliance lies in her refusal to let us forget the pain, the beauty, or the humanity of our ancestors."
---
ABOUT PLAYWRIGHT LYNN NOTTAGE
Lynn Nottage's Pulitzer Prize-winning play Ruined has received an Obie, Lucille Lortel Award, New York Drama Critics' Circle Award, Drama Desk Award, and Outer Critics Circle Award for Best Play (Manhattan Theatre Club, Goodman Theatre). Other plays include Intimate Apparel (New York Drama Critics' Circle Award for Best Play; Roundabout, CENTERSTAGE, South Coast Rep); Fabulation, or the Re-Education of Undine (Obie Award; Playwrights Horizons, London's Tricycle Theatre); Crumbs from the Table of Joy; Las Meninas; Mud, River, Stone; Por'Knockers; and Poof! Nottage is the recipient of numerous awards, including the 2007 MacArthur Foundation "Genius Grant," the National Black Theatre Festival's August Wilson Playwriting Award, the 2004 PEN/Laura Pels Award for Drama, and the 2005 Guggenheim Grant for Playwriting, as well as fellowships from the Lucille Lortel Foundation, Manhattan Theatre Club, New Dramatists, and New York Foundation for the Arts. She is a member of The Dramatists Guild, an alumna of New Dramatists and a graduate of Brown University and the Yale School of Drama, where she is a visiting lecturer. Her newest work, Sweat, is now on Broadway. 
PHOTO OF Quincy Tyler Bernstine