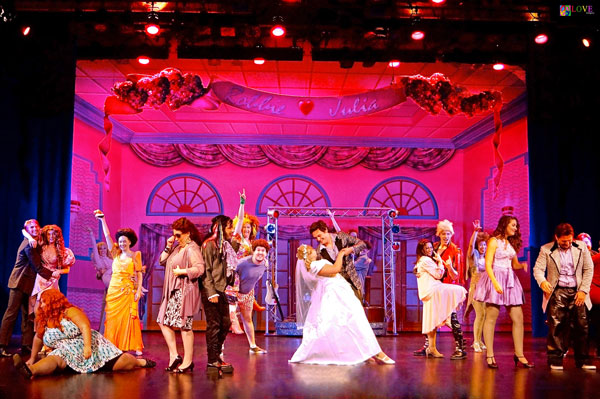 As Exit 82 Theatre Company rehearses "It's Your Wedding Day," the joyous opening number of their latest production, The Wedding Singer, actor Nick Wey as Robbie Hart sings, "Yeah, when it's your wedding day/All the problems melt away/If you count on me/'Cause love is what I do!"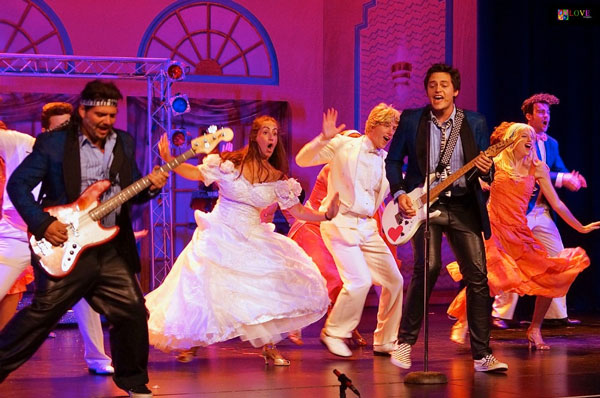 And since 2009, Exit 82 Theatre Company — based in Toms River, NJ — has been serving up high quality community theater productions….with love.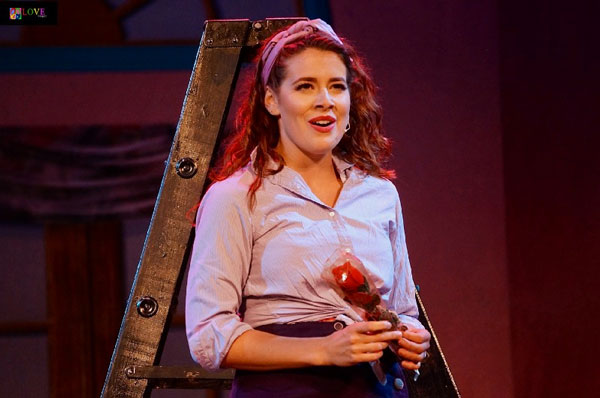 Starting with their first show, On the Town, the company has gone on to produce an impressive roster of theatrical productions with a combination of such early shows as The Drowsy Chaperone and Grease, all the way up to such recent entertainment offerings as Heathers The Musical, Disney's Beauty and the Beast, It's a Wonderful Life: A Live Radio Play, and Spring Awakening.
According to executive director and cofounder, Keely Arellano, Exit 82 is a "community theater" in the truest sense of the word in that the company presents performances for the community, raises money to help community organizations, and also features community members of all ages in their productions.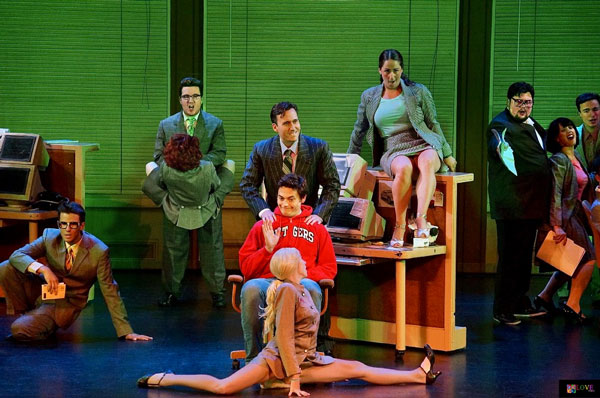 "Exit 82 is proud to be from Toms River, but it serves all of Ocean County," explains Arellano.
---
As a result, it's no surprise that their latest production, The Wedding Singer, is presented at the "Center for the Arts" in Ocean County — the beautiful Strand Theater in Lakewood.
After finishing their rehearsal number at The Strand, we get an opportunity to chat with two of the stars of Exit 82's production of The Wedding Singer.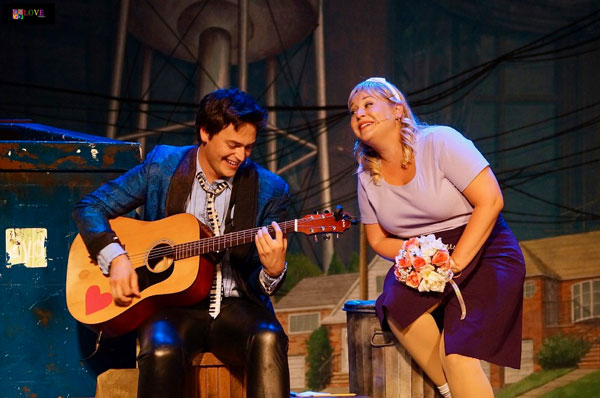 First up is Nick Wey who plays the wedding singer, Robbie Hart.
Says Wey, "The Wedding Singer is based on the Adam Sandler movie, and I'm a big fan of the film. I had a chance to do this show in high school and it was great! Now, as an adult, I understand it so much more, and it's a lot of fun to be doing it right here at The Strand in Lakewood — it's such a beautiful theater."
Joining Wey on stage is Jacqueline Cure who plays Hart's love interest, Julia Sullivan.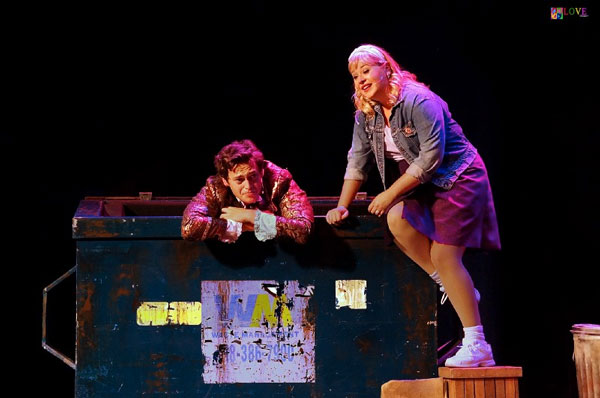 Cure contends that The Wedding Singer is a show to which she can surely relate when she exclaims, "I'm a waitress from New Jersey who is playing the part of a waitress from New Jersey!"
In addition, Cure notes, "I've always been a fan of the music — the show has a great score — and our pit band is amazing."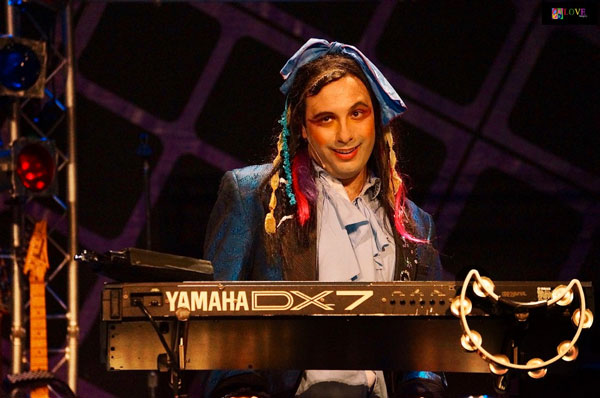 Cure and Wey independently disclose that they happen to share a favorite song from the show, "Not That Kind of Thing," where — in trying to convince themselves they don't have feelings for one another — they croon, "Tell the stars in the heavens they've been misaligned/'Cause it's not that kind of thing."
Uh-huh.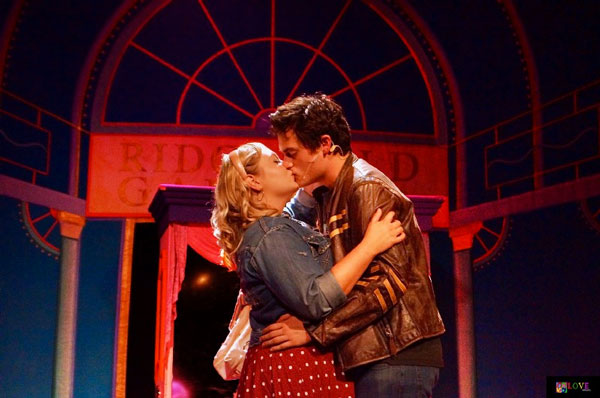 Calling the number "a playground for the two of us," Wey goes on to note that The Wedding Singer is a production which appeals to audiences from teens to adults, suggesting that potential theater patrons can "come relive the '80s when the economy was good" — to which Cure adds with a smile — "and the music was even better!"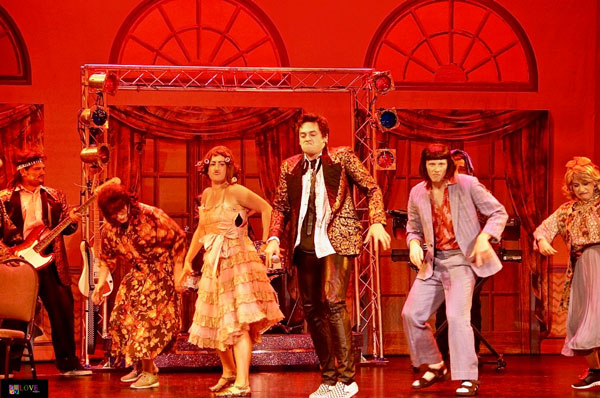 Next up, we chat with Matthew DeMarco who marks his debut as musical director with The Wedding Singer.
"I was a singer and actor who studied opera and Broadway," explains DeMarco. "All my life, I wanted to be on the stage, so it's kind of surreal for me to be in the pit conducting this show."
According to DeMarco, "As a singer, I try to conduct the orchestra the way a singer would like it to be done." As a result, all of the talented performers — both in the cast and in the pit — "can do their best work together."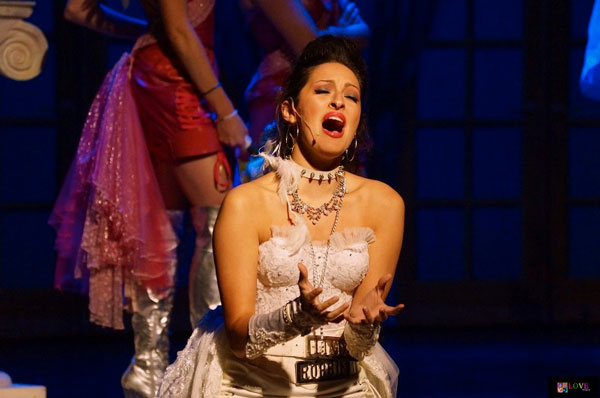 Matthew's younger brother, Tim DeMarco, plays rhythm guitar in the orchestra and is the show's assistant musical director.
Explains Matthew, "We were brothers on stage for Exit 82's last production — Spring Awakening — and now we're both together in the pit."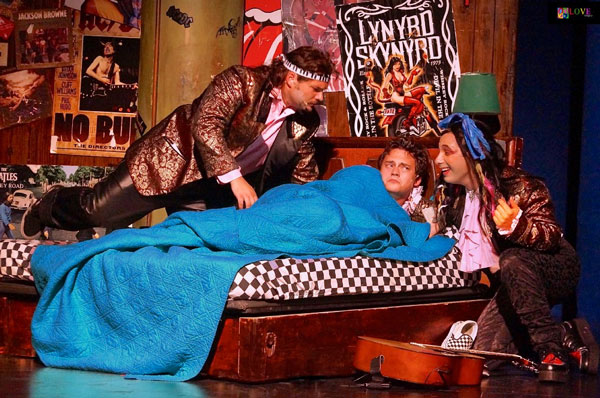 The elder DeMarco tells us he especially enjoys working on The Wedding Singer due to its "wonderful score." As a fan of classic rock, DeMarco discloses he "loves the similarities between the music of the score and the sounds of classic '80's bands."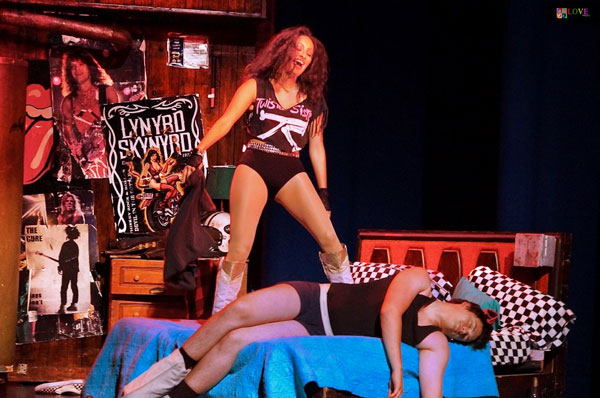 Suggesting that this show has a little something for everyone, DeMarco acknowledges, "It's a love story — and it's a comedy — and it all takes place in a suburban New Jersey setting," concluding by noting how he hopes to "continue doing more shows" with Exit 82 in the future.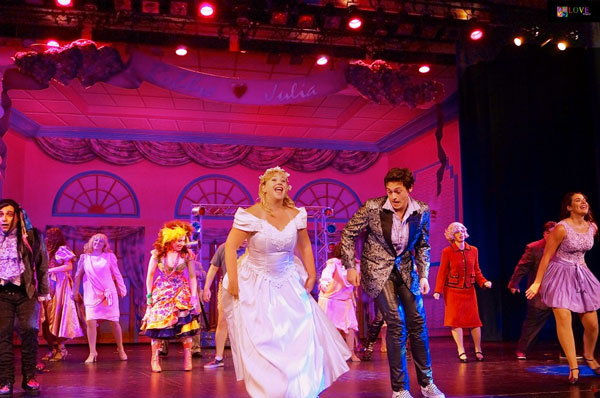 Lastly, we take a moment to chat with The Wedding Singer director and choreographer Sean Openshaw.
Disclosing that this particular show has "a special place in my heart," Openshaw reveals he first saw The Wedding Singer on Broadway, after which it became, as he explains, "the first show I ever choreographed," winning him a NJ Act award for excellence in choreography.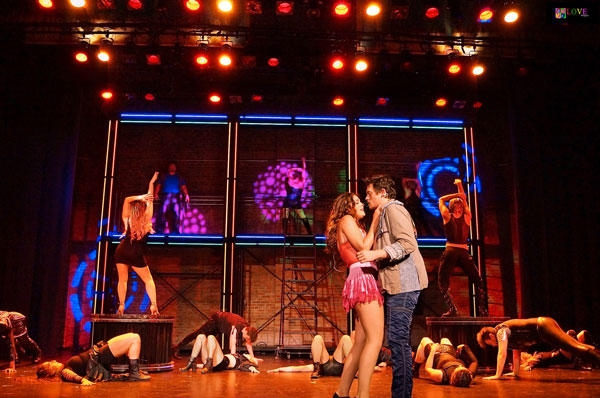 "Now, it's a treat for me to rework it both as a choreographer and director," states Openshaw, with a cast he simply describes as "insane talent!"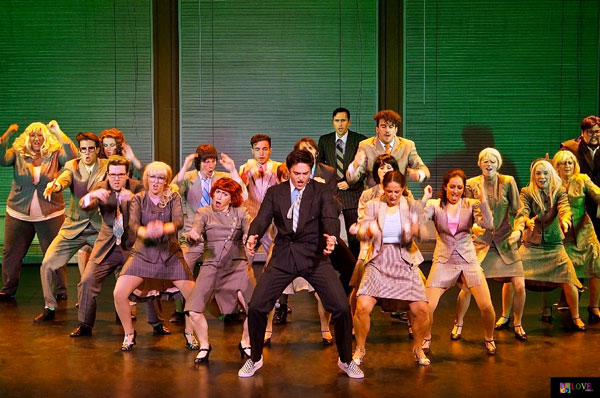 For those who are on the fence about coming to see Exit 82's production of The Wedding Singer, Openshaw declares, "This show is a celebration! From the minute the curtain rises, it's a nonstop party — there's high energy, and the dancing is a blast."
And why shouldn't it be?
For at Exit 82 Theatre Company, acknowledges Openshaw, "Love is what we do!"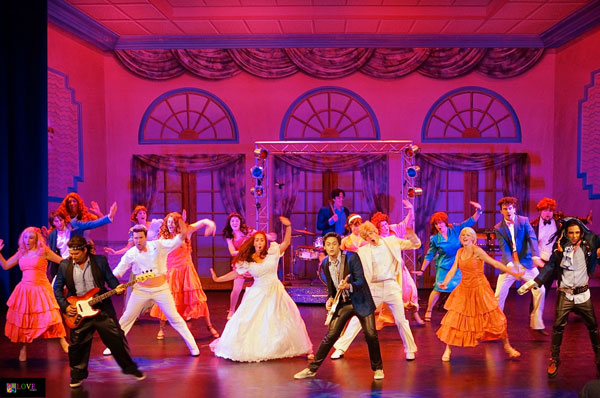 Exit 82's production of The Wedding Singer at The Strand Theater in Lakewood, NJ has shows Sun. Aug. 6 at 2pm; Thurs. Aug. 10 at 7pm; Fri. Aug 11 at 8pm; and Sat. Aug. 12 at 2pm and 8pm. For tickets, please go to exit82theatre.tix.com
Photos by Love Imagery
Spotlight Central. Your source for Jersey entertainment news and reviews
Love Imagery Fine Art Photography. all you need. peace/love/flower/power