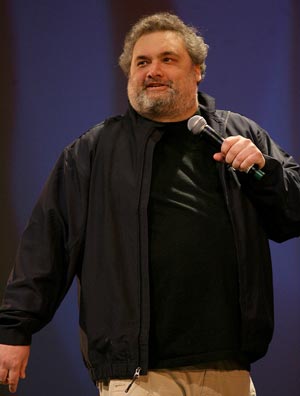 (FREEHOLD, NJ) -- On Saturday, December 17, iPlay America presents a Pop-Up Comedy Show starring the legendary Artie Lange. From stand-up to sketch comedy to movies, TV, and the biggest radio show in the world, Artie Lange has done it all in the comedy world. His decidedly non-PC material often consists largely of observational bits and storytelling. Tickets are available online. Doors open at 9:00pm and the show starts at 10:00pm. This is an 18 and over show with a two drink minimum.
If you loved Artie's comedy specials It's the Whiskey Talkin' and Jack and Coke, then get ready for a night of comedy wonderment as Artie and his very special guests Bob Levy, Matt Bridgestone, and BUDA take to the stage and provide a hilarious holiday treat that will have the elves blushing in their pointy-toed shoes. 
"iPlay America is the place to go for FUN! And what could be more FUN than four fantastic comedians and tons of uncontrollable laughter?" said Jessica Schwartz, vice president of sales and marketing. "Artie Lange has done it all! And at iPlay America… we do it all! Family events, sporting events, concerts for all ages, and now we are super-sizing the FUN this Saturday with a fantastic 18 plus comedy show! Artie is amazing and we want everybody to get tickets now because we know this event will be a jammed packed!"
Artie Lange is often compared to one of his idols, John Belushi and remains one of the funniest guys around. A local hero, Artie was born in Union, New Jersey, in October of 1967. A talented athlete and die-hard New York Yankees fan at a young age, Lange had dreams of playing professional baseball. But, as he got older and gained a reputation for being the class clown, he began to consider a career in stand-up. Lange performed his first stand-up comedy routine at 19 years of age. In 1995, Lange starred in the first and second seasons of MADtv. Lange was also featured in Dirty Work with Norm Macdonald. In 2001, Lange replaced Jackie Martling on The Howard Stern Show and stayed until late 2009. He quickly became one of the most popular characters on the show.
iPlayAmerica is located at 110 Schanck Road in Freehold, NJ.
---