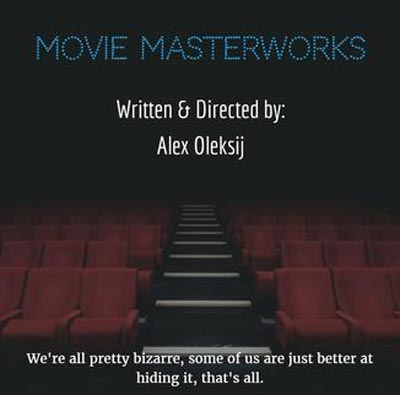 (DOVER, NJ) -- Classic scenes from legendary films will be reenacted on stage during Movie Masterworks at Dover Little Theatre.  Presented on select days from August 11 through August 26, the show was arranged for stage and is directed by Alex Oleksij.  Admission is $18.
Movie Masterworks includes moments from some of your favorite films (and some unfamiliar treasures) performed on the Dover Little Theatre stage. Scenes will be performed from movies like Sullivan's Travels, All About Eve, Double Indemnity, Crossfire, National Velvet, Rebel Without a Cause, Imitation of Life, Dr. Strangelove, The Hospital, The Breakfast Club, City Slickers, The Magnificent Seven, The Shootist, The Cheyenne Social Club, Bite the Bullet, Will Penny, King Kong, Ninotchka, Requiem for a Dream, Sixteen Candles, Chasing Amy, Crimes and Misdemeanors, Adam's Rib, Dead Man Walking, Millions, The Americanization of Emily, and When Harry Met Sally. 
Performances will take place August 11, 12, 18, 19, 25, and 26 at 8:00pm; August 13 and 20 at 2:00pm. This show is a treat for film buffs and theatre fans alike.  
Tickets may be reserved by calling the box office at 973-328-9202 or emailing the box office. To purchase tickets you can head over to SmartTix.
Dover Little Theatre is located at 69 Elliott Street in Dover, New Jersey.
---