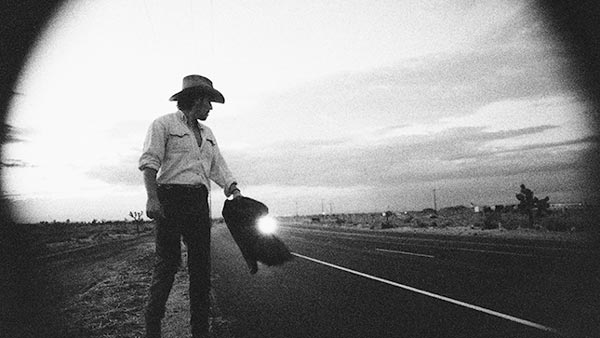 (PRINCETON, NJ) -- Bruce Springsteen: A Photographic Journey, Curated by the GRAMMY Museum® at L.A. LIVE, is currently on display at Morven Museum & Garden in Princeton.  The exhibit will run until May 21, 2017.  Traveling from the GRAMMY Museum in Los Angeles, this exhibition features 42 photographs of the rock legend, and video interviews with five of the six photographers: Danny Clinch, Ed Gallucci, Eric Meola, Barry Schneier, Pamela Springsteen, and Frank Stefanko. Together they revisit Springsteen's career as a frontman and songwriter, capturing his charisma and off-stage vulnerability.
Like Woody Guthrie, Pete Seeger and Bob Dylan before him, Bruce Springsteen is a pillar of American music. Springsteen has turned his guitar into an instrument of change, using it to tap into the American psyche and connect with the blue-collar man and woman through his melodies and lyrics. From his humble beginnings of rehearsing in New Jersey garages to selling out arenas around the world, Springsteen's career has spanned decades and crossed genres—and has never wavered from its upward trajectory.
On March 5, a panel discussion with the photographers will be moderated by Bob Santelli, Executive Director of the GRAMMY Museum, as they talk about documenting this American music legend. To learn more about this program and to order tickets, click here.
Morven Museum & Garden  is located at 55 Stockton Street in Princeton, NJ.
PHOTO BY Pamela Springsteen
---