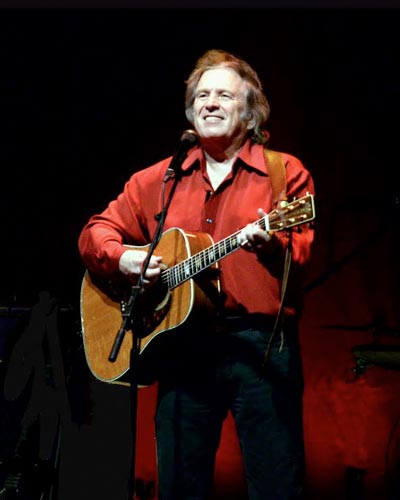 (ENGLEWOOD, NJ) -- New shows on sale at bergenPAC include Don McLean on Saturday, June 24, 2017 at 8:00pm and Steven Wright on Thursday, October 5, 2017 at 8:00pm. Tickets go on sale Friday, March 24, 2017 at 11:00am.
Don McLean
Don McLean is one of America's most enduring singer-songwriters and is forever associated with his classic hits "American Pie," "Vincent (Starry Starry Night)," "Castles in the Air," "And I Love You So," and "Crying." Since first hitting the charts in 1971, Don has amassed over 40 gold and platinum records world-wide and, in 2004, was inducted into the Songwriters' Hall of Fame. His songs have been recorded by artists from every musical genre, most notably Madonna's No. 1 recording of "American Pie" in 2000 and George Michael's version of "The Grave" in 2003.
In 2007, Don McLean shared his life story in Alan Howard's biography, The Don McLean Story: Killing Us Softly With His Songs. In June 2011 Don performed for an audience of 100,000 at the Glastonbury Festival of Contemporary Performing Arts and in 2012 was also awarded the BBC Folk Music Lifetime Achievement Award.
Don continues to tour North America and the rest of the world.
---
---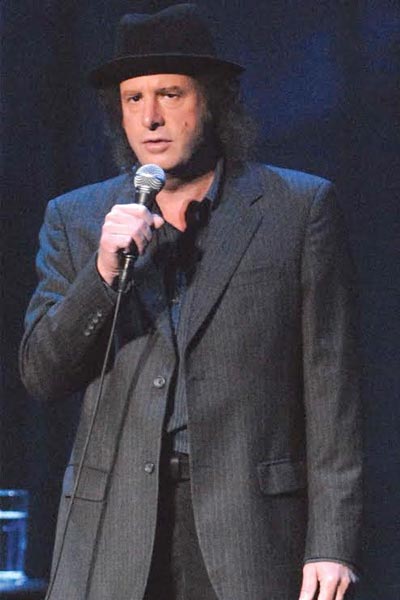 Steven Wright
Steven Wright is a stand-up comedian, actor, writer, and an Oscar-winning film producer. He is known for his distinctly lethargic voice and slow, deadpan delivery of ironic, philosophical, and sometimes nonsense jokes, paraprosdokians, non sequiturs, anti-humor, and one-liners with contrived situations.
Wright was ranked as the twenty-third greatest comedian by Comedy Central in a list of the 100 greatest stand-up comics. He was awarded the Academy Award for Best Live Action Short Film for his 1988 short film The Appointments of Dennis Jennings.
Wright's 1985 comedy album was entitled I Have a Pony received critical acclaim and was nominated for the Grammy Award for Best Comedy Album. The success of this album landed him an HBO special which he recorded as a live college concert performance, A Steven Wright Special. By then Wright had firmly developed a new brand of obscure, laid-back performing and was rapidly building a cult-like following of hip, savvy fans and an onstage persona characterized by an aura of obscurity, with his penchant for non-sequiturs and subdued, slowly-paced delivery style only adding to his mystique.
In 2006 Wright produced his first stand-up special in 16 years, Steven Wright: When the Leaves Blow Away, aired on Comedy Central.  In 2007 Wright released his second album, I Still Have a Pony and a CD release of the material from When The Leaves Blow Away. It was nominated for the Grammy Award for Best Comedy Album.
---
Tickets for both shows are available at: www.ticketmaster.com or Box Office (201) 227-1030
bergenPAC is located at 30 North Van Brunt Street in Englewood, NJ.