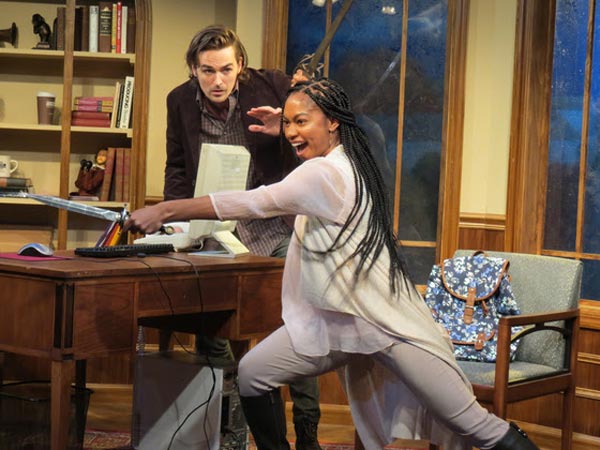 (LONG BRANCH, NJ) -- & Juliet by Robert Caisley is the latest World Premiere at New Jersey Repertory Company (NJ Rep). The play, which runs May 4 thru June 4, involves Charlie Vaughn, an idealistic young director comes to a small conservative college eager to stage a production of Romeo & Juliet.
When Vaughn announces his decision to cast a fourteen-year-old boy in the role of Juliet, as was the Elizabethan custom, he challenges the "old school" sensibilities of the campus community and invites the wrath of a young actress who feels her time is due. As a result, Charlie turns to his new colleague – a thirty-year veteran of the drama department – for advice on how to handle the student's challenge to his authority.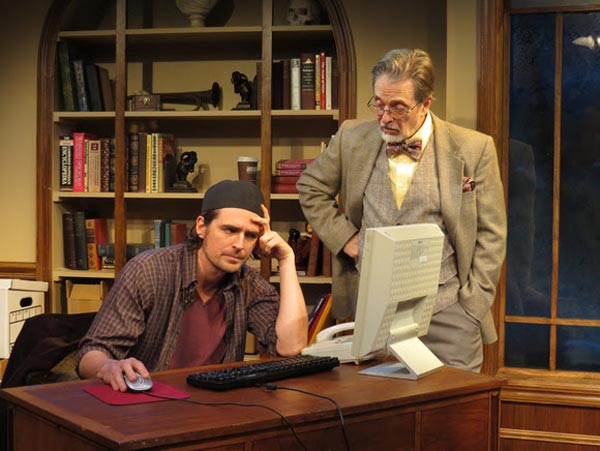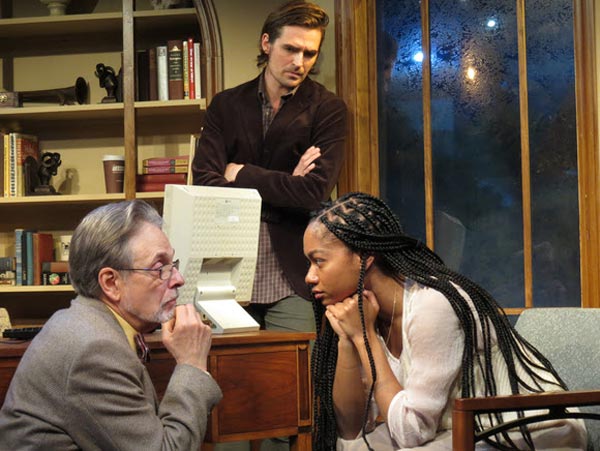 ---
Directed by Marc Geller, & Juliet stars Nadia Brown, John FitzGibbon, and Jacob A. Ware.
Performances are Thursdays, Fridays at 8:00pm; Saturdays at 3:00pm and 8:00pm; Sundays at 2:00pm, May 4 thru June 4. Tickets are $46 and can be purchased by calling 732-229-3166. For more information visit www.njrep.org