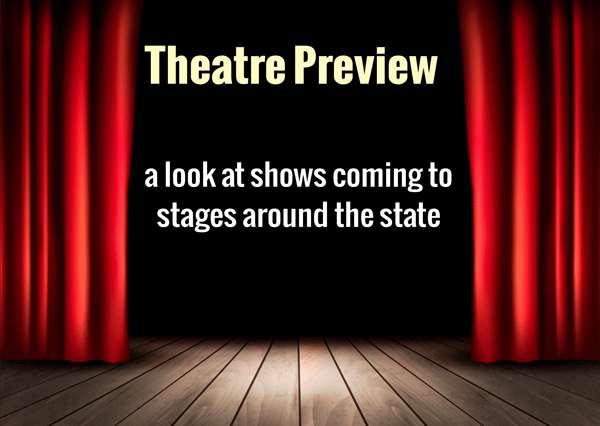 A look at shows coming to stages around the state. Make sure to add your shows to the New Jersey Stage event calendar. Listings are always free and seen by thousands!
---
Struck

New Jersey Repertory Company - 179 Broadway, Long Branch, NJ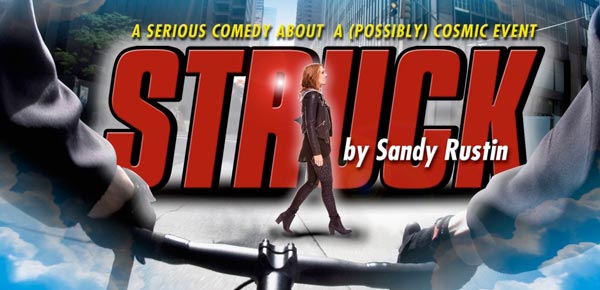 After being hit by a bicycle while crossing an East Village intersection, Vera Resnick's simple predictable life is about to take an unexpected turn. Is it coincidence that brought Vera and the bicyclist together, or are greater forces at play?  Struck is a serious comedy about a possibly cosmic event that deals with the search for truth in the face of deception. 
Directed by Don Stephenson, the cast includes Jenny Bacon, Adam Bradley, Susan Maris, Ben Puvalowski, and Matthew Shepard. New Jersey Repertory Company presents the World Premiere of Struck by Sandy Rustin from June 30 through July 31.
---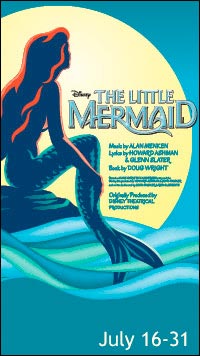 Disney's The Little Mermaid

Algonquin Arts Theatre - 173 Main Street, Manasquan, NJ
Based on one of Hans Christian Andersen's most beloved stories and the classic animated film, Disney's The Little Mermaid is a story for the ages. This fishy fable will capture your heart with its irresistible songs including "Under the Sea," "Kiss the Girl," and "Part of Your World."
Princess Ariel, King Triton's youngest daughter, wishes to pursue the human Prince Eric in the world above and bargains with the evil sea witch, Ursula, to trade her tail for legs. But the bargain is not what it seems and Ariel needs the help of her colorful friends Flounder the fish, Scuttle the seagull, and Sebastian the crab to restore order under the sea.
---
This production will include the Algonquin Youth Ensemble.
The play runs from July 16 to July 31.
---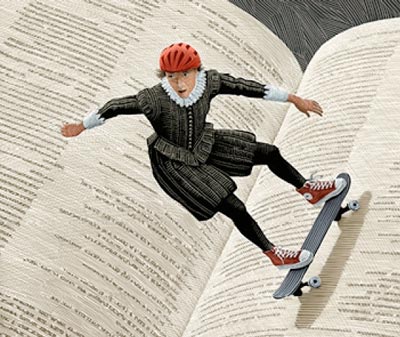 The Complete Works Of William Shakespeare (abridged) [revised]

Shakespeare Theatre of NJ - 3 Vreeland Road, Florham Park, NJ
37 plays in 97 minutes! Back by popular demand, three wild and crazy actors will take you on an irreverent, madcap romp through Shakespeare's entire canon. Featuring some new surprises since our last production in 2008, this is a terrific show to introduce Shakespeare to young people, and a hilarious spoof that appeals to audiences of all ages — from Bardophiles to Bardophobes! As always, picnicking under the stars with family and friends makes for a delightful evening where art, nature, and the ancient tradition of outdoor theatre all come together!
The Shakespeare Theatre of New Jersey presents this wild take on The Bard from June 22 through July 31.
---
Sex With Strangers

Cape May Stage - 31 Perry Street, Cape May, NJ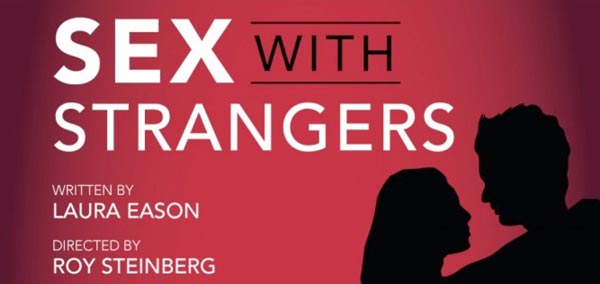 Sex With Strangers by Laura Eason is the story of a twenty something star blogger and memoirist who tracks down his idol, the 40ish gifted but obscure novelist at a bed and breakfast in rural Michigan. 
She gives him class, he gives her sex.  It is a compelling comic drama about letting go of the past and embracing the future.  It's been called "a juicy, summer beach play" that is "twisty and timely".  A hit off-Broadway in 2014.
Directed by Roy Steinberg, the production runs at Cape May Stage Tuesdays through Sundays from June 29 through July 29.
---
The Norwegians

Alliance Repertory Theatre - 426 Springfield Avenue, Summit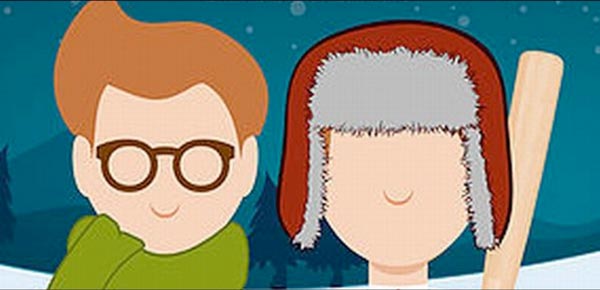 An oddly, dark humor comedy by C. Denby Swanson about 2 scorned women and the really, really nice hit men they hire to whack their ex-boyfriends. But when love throws a monkey wrench into revenge things go awry with hilarious twists and complications.
Directed by Michael Driscoll, the cast includes Donald Danforth (Tor), Shawna Lagan (Olive), Danny Siegal (Gus), and Leslie Williams (Betty).
Performances are on July 15, 16, 22, 23, 28, 29, 30, 2016 at 8:00 pm. And July 24 at 7:00 pm. All performances are held at MONDO in Summit.
---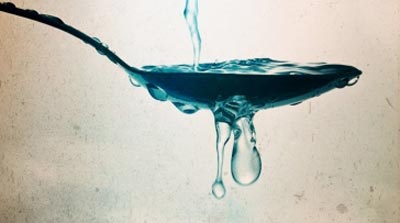 Water By The Spoonful

Premiere Stages - 1000 Morris Avenue, Union, NJ
In this stirring portrait of redemption and forgiveness, Elliot, an Iraqi War vet, and his cousin Yazmin, a recent divorcee, search for a way out from the shadows. Odessa, Elliott's estranged mother, has found her escape: a new online family of fellow addicts who she can keep stable and sober each and every day. As the fractured family negotiates the limitations of loyalty, friendship, and community, they also discover acceptance and grace. Water by the Spoonful was the recipient of the 2012 Pulitzer Prize for Drama.
Written by Quiara Alegría Hudes  and directed by Kel Haney, the production runs from July 14 to July 31.
---
Long Gone Daddy

Mile Square Theatre - 1400 Clinton Street, Hoboken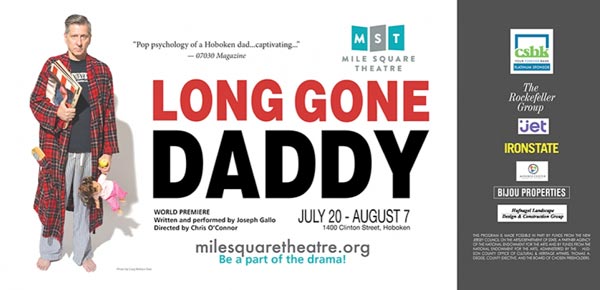 Long Gone Daddy is the follow-up to Joseph Gallo's critically acclaimed Off-Broadway solo play My Italy Story ("…a compelling page turner."— New York Times).  Checking-in with his alter-ego, Thomas DaGato.
The play chronicles the comic misadventures of becoming a stay-at-home father.  From Bruce Springsteen concerts to OBGYN appointments to the Hoboken playgrounds and back again, Gallo's semi-autobiographical play also wrestles with the memory of his own Dad, a former fireman, and the existential question, "When does a father earn the right to be called Dad?"
Performances run July 20 through August 7.
---
Dracula

East Lynne Theater Company - 500 Hughes Street, Cape May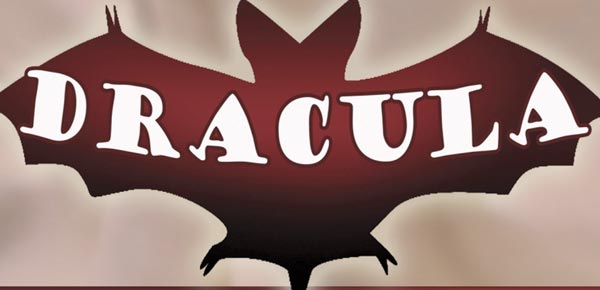 The quiet English countryside changed with the arrival of its newest neighbor, Count Dracula. Even Lucy Seward, the daughter of the psychiatrist in charge of the local sanitorium, is behaving strangely. Her mysterious oddities are noticed by Jonathan Harker, the man who loves her, and her father who sends for Dr. Van Helsing. Van Helsing believes Lucy might be a victim of a ghost that sucks blood at night from its victims.
Based on Bram Stoker's famous gothic novel is thrilling entertainment for the whole family!
East Lynne Theater Company presents Dracula July 27 through September 3.
---
Barefoot In The Park

Cape May Stage - 31 Perry Street, Cape May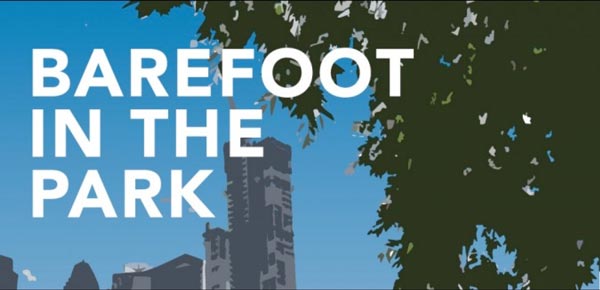 Barefoot in the Park by Neil Simon is the story of newlyweds in their first apartment in a fifth floor walk-up in Manhattan with colorful neighbors and winded delivery men and relatives.  He is a straight-as-an-arrow lawyer and she's a free spirit looking for the latest kick.  She wants him to be more spontaneous and "running barefoot in the park" would be a start.  One of the longest running comedies on Broadway.
The production is directed by Chris Dolman. Performances are held Tuesday through Sunday at 8:00pm from August 3 to September 9.
---
Exit The King

Shakespeare Theatre of NJ - 3 Vreeland Road, Florham Park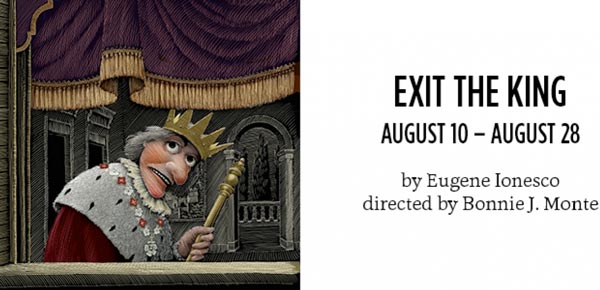 Considered Eugene Ionesco's masterpiece, this dark, hilarious tale will speak differently to each and every audience member. King Berenger's centuries-long reign is coming to an end, but he's defiantly hanging on as his life, and all those who surround him, literally flash before his eyes. A fantastical and breathtaking parable; "a fearless excursion into the realm of the spirit…it makes for magnificent theater."
Directed by Bonnie J. Monie, the production will feature a talk-back after almost every performance with Bonnie Monte and the cast.
Performances take place August 10 through August 28.