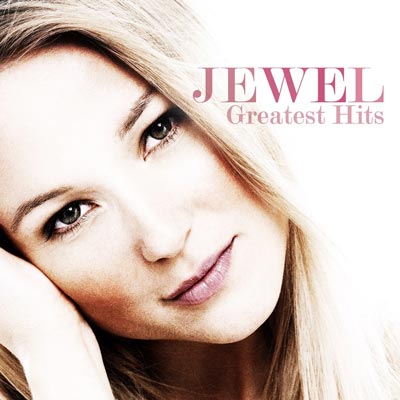 (NEW BRUNSWICK, NJ) -- Grammy nominated singer-songwriter Jewel kicked off her Greatest Hits Tour in New Jersey last night at the Bergen PAC and is ready to rock again tonight at the State Theatre in New Brunswick at 8:00 PM. She is proud to team up with New Jersey Hometown Heroes to raise money for those affected by Hurricane Sandy. At each New Jersey show there will be a silent auction that includes a signed Taylor guitar, framed handwritten lyrics to one of Jewel's hit songs, and a 1-on-1 meeting with Jewel herself after the show. 100% of proceeds will directly pay for goods and services to return residents to safe and stable housing. Her final date of her NJ tour is Saturday, March 9th at Golden Nugget in Atlantic City. See more tour dates at www.jeweljk.com.
"I'm so glad to be working with Hometown Heroes to bring relief to those in need in New Jersey. Hearing the news of the effects that Sandy had on everyone here was devastating, and I'm glad I can do a little bit to help," said Jewel.
Jewel is an acclaimed American singer, songwriter, actress, poet, painter, philanthropist and daughter to an Alaskan cowboy singer-songwriter. Jewel launched her musical career early on, performing as a father-daughter act in Alaskan biker bars and lumberjack joints. Her solo career took off after moved to San Diego, where she experienced moderate success in the folk-coffeehouse scene while living out of her car.
Her first record, a deeply introspective, modern folk collection called Pieces of You, launched a career touring with and opening for the likes of Bob Dylan, Merle Haggard, and Neil Young. She followed up her debut album with a succession of albums that steadily built her reputation and fan base: Spirit (1998), This Way (2001), and 0304 (2003). After a tremendous amount of success as a singer-songwriter and over 27 million albums sold, Jewel returned to her roots with the release of two country albums Perfectly Clear (June 2008), and Sweet and Wild (June 2010) and two children's albums Lullaby (May 2009) and The Merry Goes 'Round (August 2011). In 2013 she released her first ever Greatest Hits Album.
Also a New York Times bestselling poet, Jewel is a staple on television, having hosted reality show Nashville Star and garnering guest spots on The Voice, numerous talk shows, Saturday Night Live, and Mad TV. Also near and dear to Jewel's heart are her charitable efforts, including breast cancer awareness initiatives and the organization Project Clean Water, which she founded in 1997. Jewel currently lives on a working ranch in Stephenville, Texas with her husband, World Champion bull-riding superstar, Ty Murray and their son.
About NJ Hometown Heroes: Hometown Heroes is an incorporated organization founded in 2008 to provide assistance to the community at large and help any individual or family regardless of ethnicity, gender and age that suddenly finds themselves in a crisis. Hometown Heroes' main purpose is to foster an environment of goodwill, generosity, and encouragement by supporting local communities when unexpected needs arise during a crisis without discrimination towards an individual's ethnicity, gender, and age. The organization provides an opportunity for all of us to give back to the community through professional assistance, financial assistance, and advocacy. Hometown Heroes helps those in need, often with little or no time, to find a solution to a problem that at the time appears overwhelming. www.njhometownheroes.org